4ft Adjustable Bed Express
Make the most of your space with our luxurious 4ft adjustable beds, allowing you to adjust to your most comfortable sleeping position at the touch of a button. Pair your adjustable bed with our range of 4ft mattresses for the ultimate sleep experience.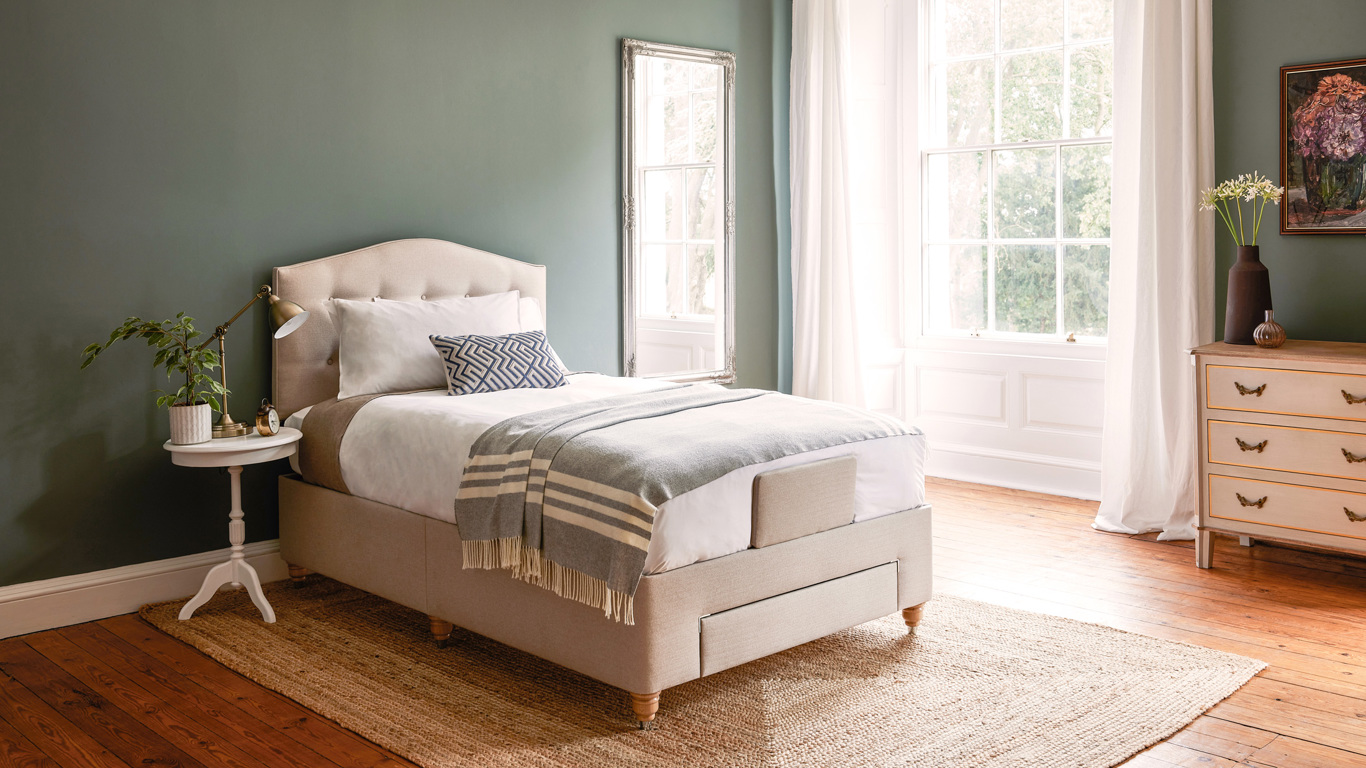 Get comfortable at the touch of a button
Our cleverly handcrafted beds allow you to switch to a more comfortable position, whether lying, sitting, flexing your knees or putting your feet up.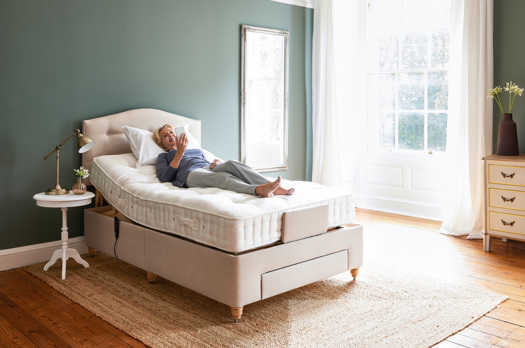 The option to sit or sleep in a raised position can improve circulation providing relief from back pain and arthritis.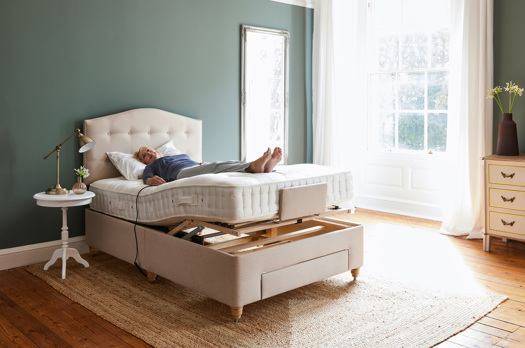 Elevate your legs and feet at the touch of a button to alleviate swelling or pressure in your legs, ankles or feet.
Topped with a luxurious mattress
All our mattresses are handcrafted in Britain, featuring innovative spring technology and 100% natural fillings, which work together to cradle your body beautifully. Platinum mattresses available in two tensions, medium or firmer. Ask in-store for details.
Let's find your perfect bed
In our showroom, or over the telephone, or in the comfort of your own home, our Comfort Specialists are here to help.
Discover more about our 4ft Adjustable Beds
A range of finishing touches
Personalise your bed with our host of styling options and practical accessories.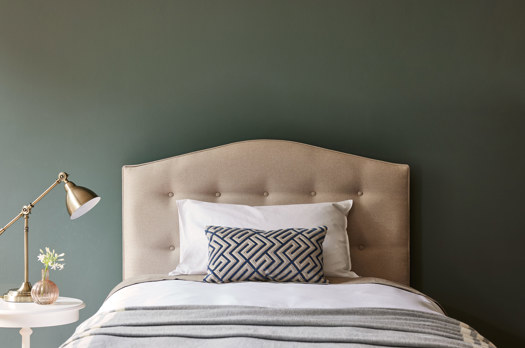 Headboards and fabrics
Choose from 7 stylish headboard and 14 luxurious fabrics.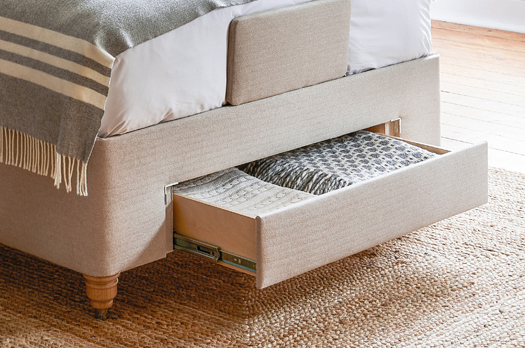 Bed accessories
Select from a range of handsets, drawers, legs, castors and more.
Order your brochure and swatches
Sit back and browse our beautiful handcrafted furniture. You'll find a free swatch card in there too.
Request a Brochure
Delivery & Pricing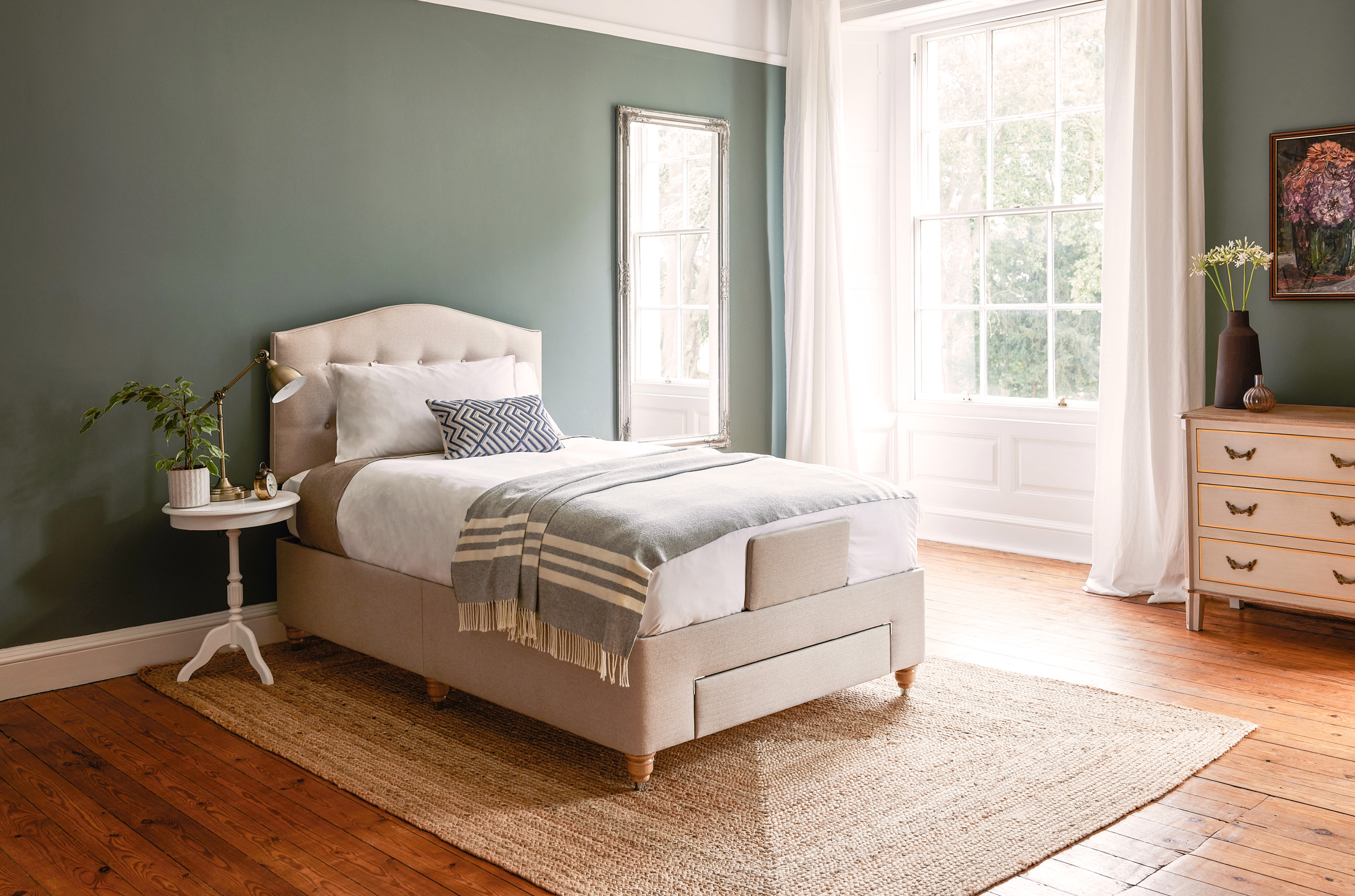 Yours in just 3 working days
For just £65 (excluding VAT) our white glove delivery team will deliver and assemble your new furniture in just 3 working days*.
See delivery details
Prices from £1995
We'll craft your furniture to your size and style choices.
Free assembly
We'll carefully set up your furniture in your room of choice, ready for you to sit in.
Product Details
Features & Options

Standard Action bed 
Available in Sherlock Pearl
Weight Limits

Your adjustable bed is built to last. Our 4ft Small Double adjustable beds have a weight limit of 158kg (25 stone). 

The weight limits are based on when someone is lying down on the bed in a central position. Please note that the bed actions are not made for assistance in and out of the bed (e.g. having the bed base up in the air, as this will strain the mechanism).
Call us. We're here to help
Our comfort specialists will help you to find your perfect furniture in the size and style that's right for you.
Other Adjustable Beds you may like...