Fireside Chairs
The beauty of a well-made fireside chair is in its high-seat and high-back design, which makes it remarkably handsome and very supportive.
When it comes to cosy comfort, you really can't beat fireside chairs. No matter the space you have, there's no better feeling than snuggling up into a fireside armchair with a good book or cup of tea. They're a great way to add a focal point to any room, and if you've got the space, they can be purchased in pairs for a statement look. A beautiful addition to any room, fireside chairs also have a whole host of health benefits too. Thanks to their high-back and high-seat designs, our quality modern fireside chairs have been crafted to support your postural needs. They will ensure that your neck is fully supported, and your legs are at the correct angle as you rest. At HSL, we've got a wide range of stylish leather and fabric fireside chairs available to put a modern twist on a well-loved classic.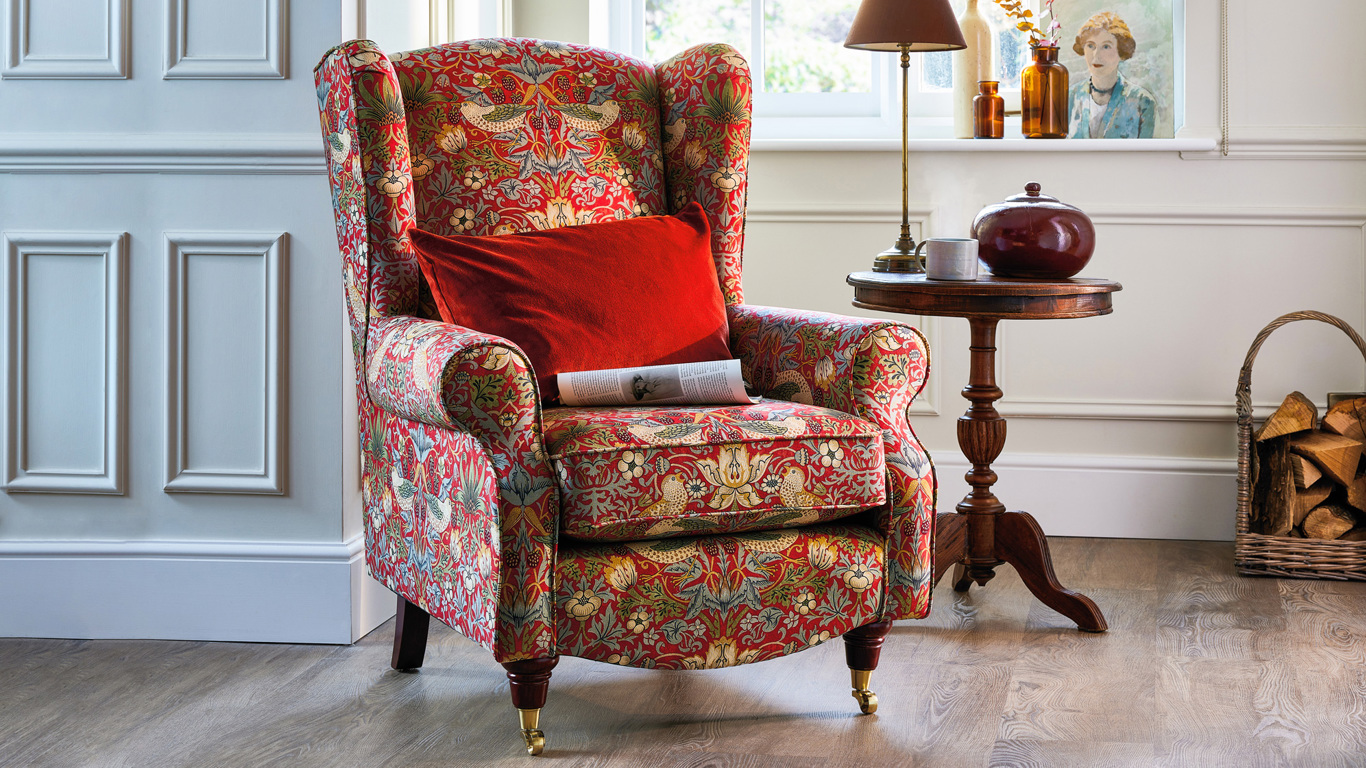 Designed to look after your posture
A high back supports your head, neck and spine and a higher seat makes it easier to get to your feet. Read more in our Fireside Chairs guide.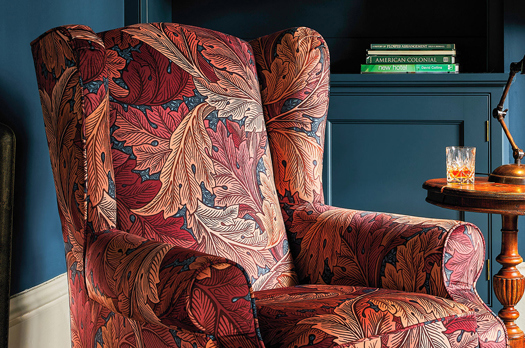 Padded wings cradle your head and neck.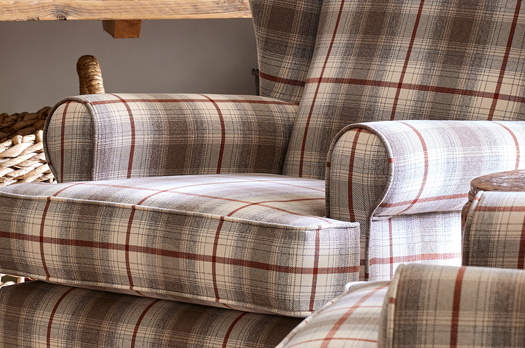 A subtly firm high seat gives you optimal support.
Find your style
We have seven fireside chairs for you to choose from, including the classically styled Glenmore and Buckingham, as well as the more contemporary Eltham & Carnaby.
Classic Fireside Chairs
Our classically styled fireside chairs with elegant touches, add a sense of timeless beauty to your décor.
Contemporary Fireside Chairs
Our contemporary styled fireside chairs are crafted with simple, clean lines to a add a feel of understated luxury to your décor.
Choose from a wealth of fabrics
Our comfort specialists are here to guide you through your options.
Order your brochure and swatches
Sit back and browse our beautiful handcrafted furniture. You'll find a free swatch card in there too.
Request a Brochure