Feel good furniture is approved by experts. Meet our Independent Occupational Therapist.
Our furniture is approved by Julie Jennings Dip COT HCPC. Thanks to her work, you can relax in comfort knowing that each piece in our range has been thoroughly tested and evaluated by an independent health expert with your wellbeing in mind. As a member of the British Association of Occupational Therapists, Julie Jennings Dip COT HCPC, is highly qualified and greatly respected. Julie is frequently consulted for independent advice by a wide range of clients throughout the UK and Europe. Julie and her support team are also instrumental in training our Comfort Specialists to understand good posture, the correct seating position and supportive transfer in and out of a chair. This is just one of the reasons why our Comfort Specialists are able to deliver such high quality advice to help you find the best chair or sofa for you.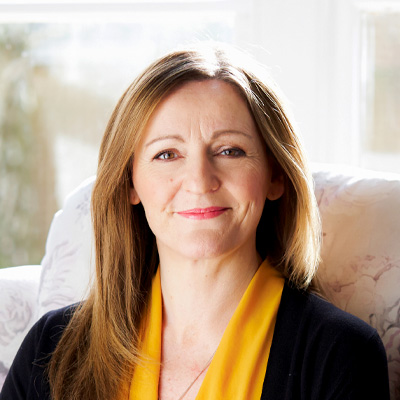 Julie says:
"Working with HSL has enabled me to provide advice across all levels of the business.  As a company, it is fully committed to the concept of supporting posture to enable better movement, and providing comfort to aid rest. We know that not everyone has a "perfect posture" – far from it; and we know that not everyone will fit perfectly into every chair. It is important however, to ensure that where possible we get the best fit for you, both from a health and lifestyle perspective.
One of my roles is therefore to ensure all HSL Comfort Specialists understand how the natural aging process and health problems can impact upon your posture and the way you move, to understand when and how to make compromises to the seating evaluation that they offer, and how to assist in discovering the best seating solution for you. You can be sure that this same level of thought and attention has gone into making their range of chairs, sofas and beds so that the furniture you are looking at, really is feel good furniture and something I am personally happy to endorse."