Swivel Chairs
Our swivel chairs are designed with your comfort, versatility and style in mind. Ideal for evening recuperation, midday meditation or settling down with a good read – our swivel recliner chairs allow you to move from a comfortable seating position to a relaxing recline with virtually no effort at all.
Easily adjusted to provide maximum support, our swivel chairs are available in a luxurious selection of leathers and fabrics to suit your style. Supportive of your lower back and posture, it's important that you find the right fit for you. With a variety of choices to cater for each and every customer, we're here to help you find the perfect swivel armchair to suit you. A laid-back alternative to a traditional armchair, our comfortable swivel chairs offer an indulgent sit, making them a great investment for those that need flexible seating.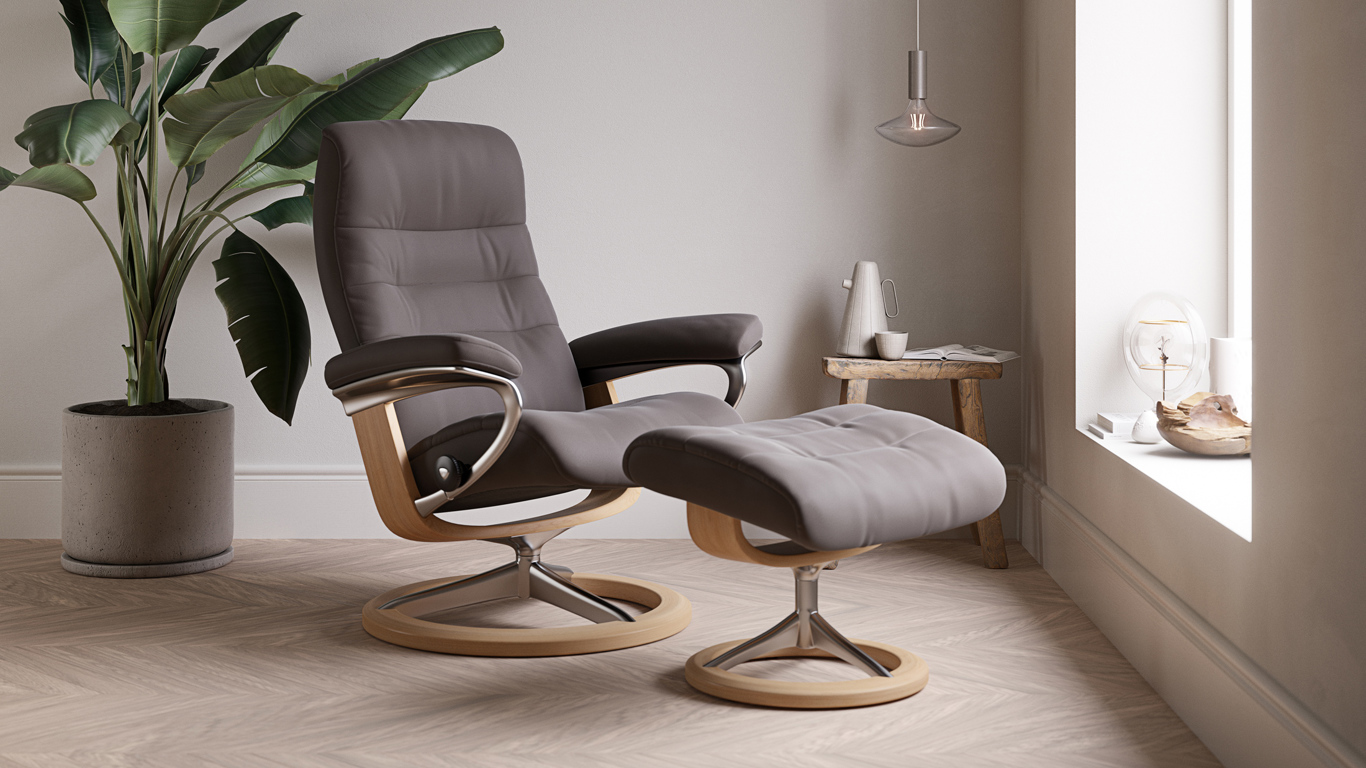 Designed to be wonderfully relaxing
Crafted for exceptional postural support, each of our gently reclining swivel chairs is available in a luxurious selection of leathers and fabrics. Read more in our Swivel Chairs guide.
The sculpted backrest provides optimal support for your head and lumbar region.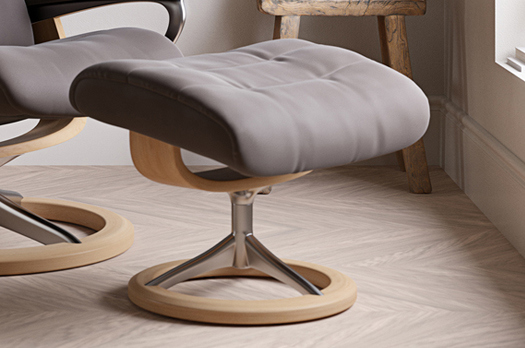 A matching footstool takes the feeling of comfort to another level.
Find your style
We have fourteen exceptionally comfortable swivel chairs for you to choose from, available in a range of sizes, styles, leathers and fabrics.
Stressless Opal
Stressless Opal has a modern, comfortable and fashionable look.
Stressless Wing
Luxurious with a modern look to those with a classic sense of style.
Stressless Ruby
With contours that are softly rounded, yet surprisingly sophisticated.
Find your nearest showroom
Everyone's shape, size and sitting needs are different. That's why our Comfort Specialists will work with you to assess your unique needs and assist you at your own leisure.
Order your brochure and swatches
Sit back and browse our beautiful handcrafted furniture. You'll find a free swatch card in there too.
Request a Brochure