Stressless® Chairs
Each Stressless® chair in our Stressless Gallery Collection® has been expertly designed using knowledge and insight from years of experience developed through shared values of handcrafting furniture that benefits your wellbeing. Browse our Stressless® recliner chairs, exclusive to HSL and discover outstanding comfort and support.
With patented technologies like BalanceAdapt™, Power™, Plus™ system and the Glide™ system, Stressless® have designed furniture that caters for the comfort of your entire body, available in up to three sizes so you can find the perfect fit.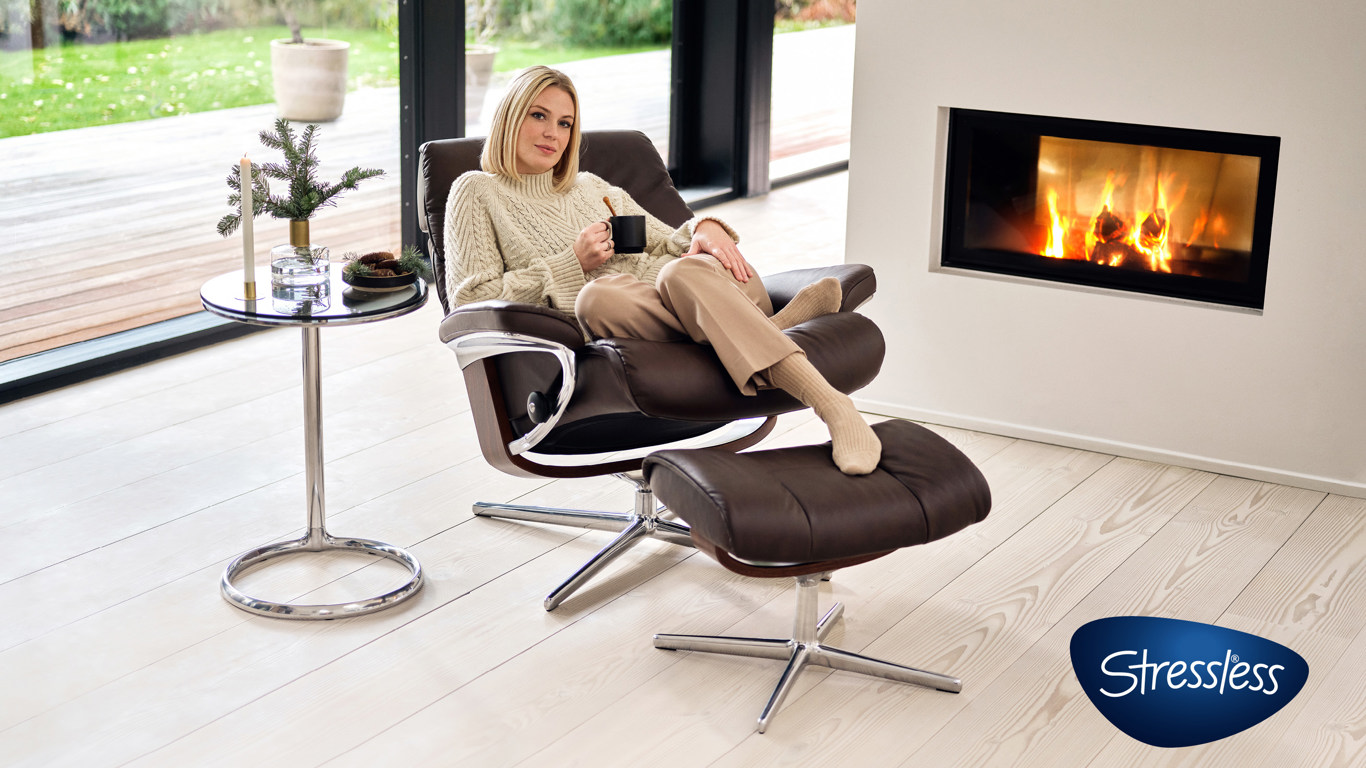 Stressless® chairs designed to blend style and comfort
With Stressless®, it has never been easier to lean back and recharge. Each recliner in our Stressless® Gallery Collection is exclusive to HSL and adapts dynamically to even the smallest movements of the body, providing just the right amount of support so you can enjoy a swivel chair that is a both supremely comfortable and beautiful to look at. Read more in our swivel chairs guide.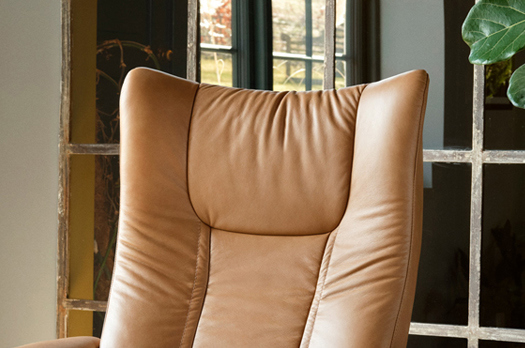 Whether you sit up or lie down, the Plus™ System provides optimal comfort and support for your head and lumbar region.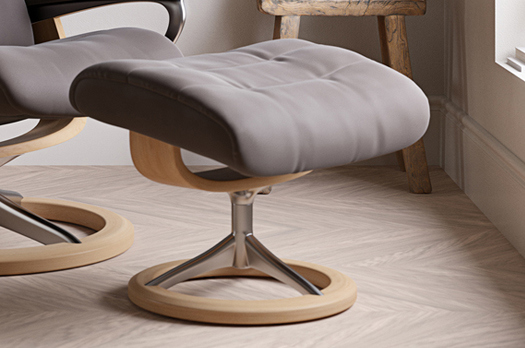 Put your feet up with a matching footstool or our unique Power system, providing the perfect support for your legs.
Find the Stressless® recliner that's just right for you
With the highest quality materials, expert craftsmanship and bespoke design, you can personalise your Stressless® chair further. Make your selection from our range of designs and sizes to find the perfect fit for you, available in a range of leather or fabric qualities and colours.
Stressless Opal
Stressless Opal has a modern, comfortable and fashionable look.
Stressless Wing
Luxurious with a modern look to those with a classic sense of style.
Stressless Ruby
With contours that are softly rounded, yet surprisingly sophisticated.
Find your nearest showroom
Everyone's shape, size and sitting needs are different. That's why our Comfort Specialists will work with you to assess your unique needs and assist you at your own leisure.
Order your brochure and swatches
Sit back and browse our beautiful handcrafted furniture. You'll find a free swatch card in there too.
Request a Brochure