Recliner Sofas
Whether you go for two seats or three, in beautiful fabric or luxurious leather, you'll find all the essential feel good features of a modern recliner sofa right here in our extensive range.
The perfect way to take the weight off your feet after a long day, discover just how comfortable a sofa can be with our sumptuous range of recliner sofas. Whether you're looking for a manual, electric or rechargeable power recline - all of our recliner sofas are designed to support your back and legs and provide lumbar support whilst encouraging good posture when sitting. Reclining couches are also known to promote good circulation and relieve some breathing difficulties. With the opportunity to choose between corner designs, as well as two and three-seater reclining sofas, you are sure to find the perfect recliner sofa to fit you and your style.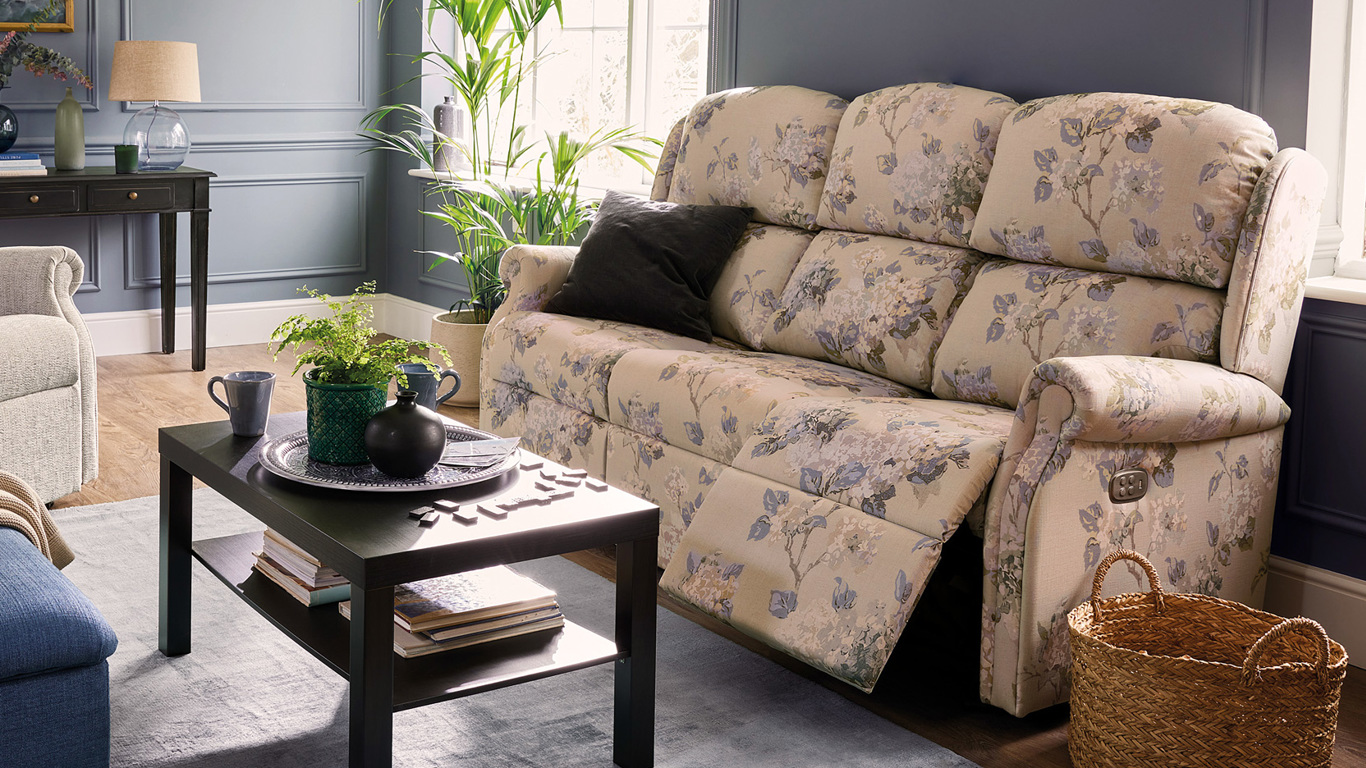 Designed to soothe body and mind
The reclining action takes you gently from sitting up to lying down in one smooth and easy movement. Read more in our sofas guide.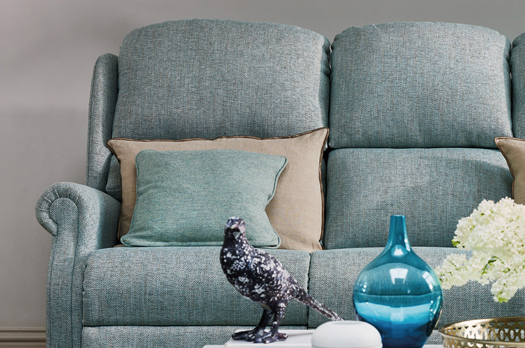 Back and seat cushions are designed to support your neck, back and hips.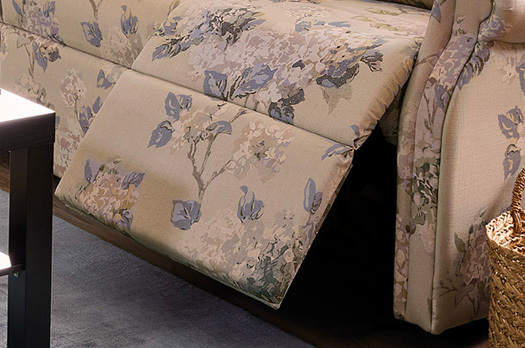 Effortlessly recline at the touch of a button.
Find your style
We have a wide collection of recliner sofas for you to choose from, each with its own style, including the classic Ripley and the more contemporary Penrith.
Classic Recliner Sofas
Add a touch of timeless elegance to your décor with one of our classically styled recliner sofas.
Contemporary Recliner Sofas
Our contemporary styled recliner sofas are crafted with simple, clean lines to a add a feel of understated luxury to your décor.
Choose from a wealth of fabrics
Our comfort specialists are here to guide you through your options.
Order your brochure and swatches
Sit back and browse our beautiful handcrafted furniture. You'll find a free swatch card in there too.
Request a Brochure