Riser Recliners
Here at HSL, our selection of riser recliner chairs have been handcrafted with your comfort in mind. Combining modern stylish design with ultimate support, these luxury leather and fabric chairs have got it all.
Available in both single and dual motor designs, our motor riser recliner chairs are made to support your posture and allow you to rest better at all times. Particularly if you struggle getting into and out of regular armchairs, you'll benefit from one of these mobility chairs, as they lift and tilt to help you get back on your feet. Even if you don't have a mobility issue, you can benefit from their features. An electric riser recliner will make a great addition to any room, providing ample comfort and relaxation. Just like any other piece of furniture, it's important to pick a style and material to suit you and your taste. No matter what option you choose, all of our chairs are made with passion and care – so you can count on buying once and buying right.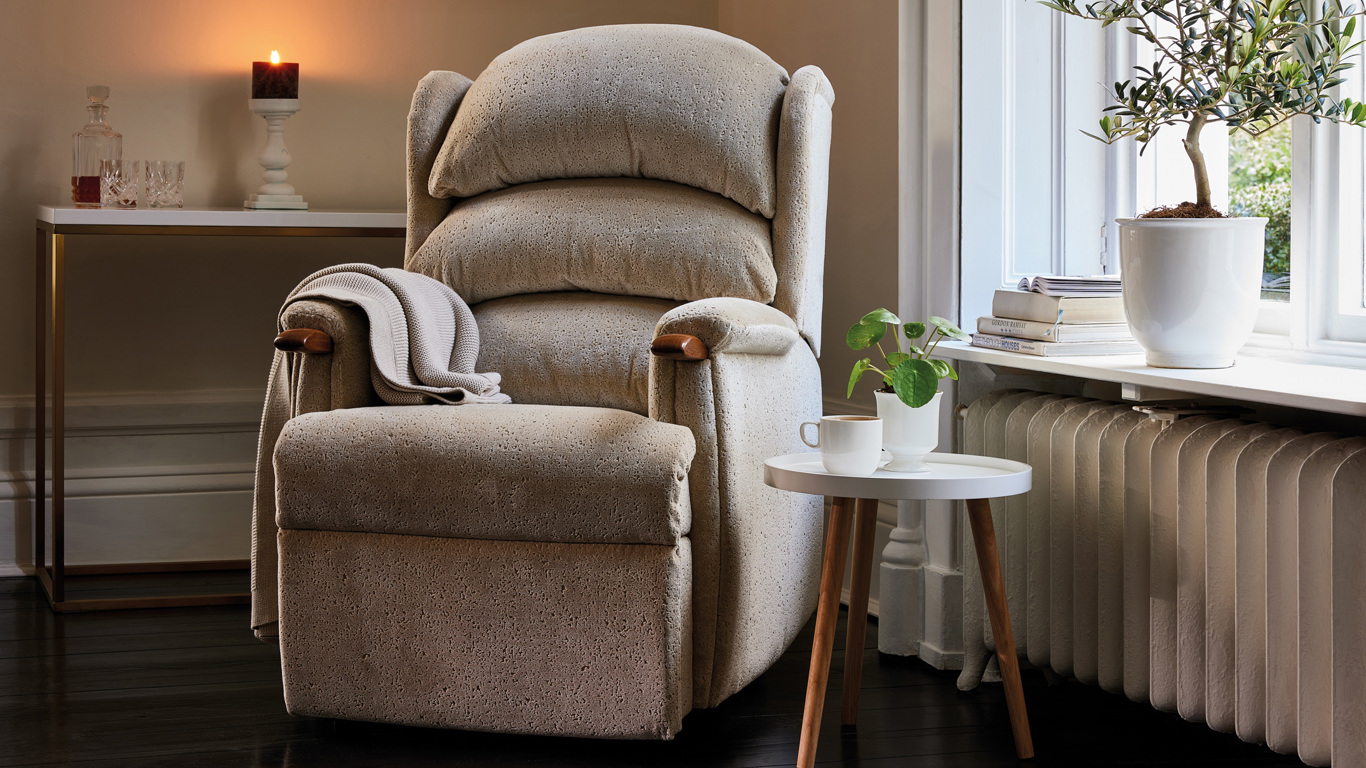 Riser recliner chairs designed to support you from head to toe
The easy-to-control rising action gently lifts you to your feet, while the reclining function allows you to lay back and relax. Read more in our riser recliners guide. With the ability to elevate your comfort, enhance mobility and provide a newfound sense of relaxation – our riser recliner chairs are one of a kind, as they are tailored to meet your unique needs and preferences.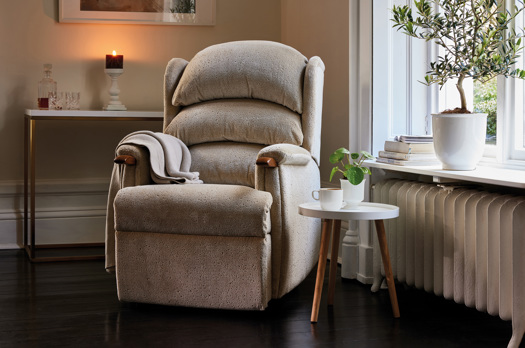 Generous cushioning supports your head, neck, shoulders and back.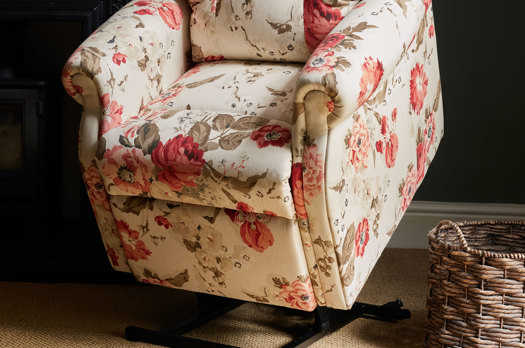 At the effortless touch of a button, the smooth rising motion provides a gentle helping hand to get you to your feet.
Find your riser recliner style
We have five riser recliner chairs for you to choose from, including the classically styled Burrows Relax, Aysgarth and Bicester, and the more contemporary Penrith and Ripley. All our collections promote proper posture, as our riser recliners relieve pressure on the joints and provide unrivalled comfort. Experience personalised relaxation with the touch of a button as you adjust the chair to your desired angle.
Classic Riser Recliners
Our range of classically styled riser recliners add a real touch of luxury to any interior scheme.
Contemporary Riser Recliners
Give your décor a touch of sumptuous, understated luxury with one of our contemporary styled riser recliners.
Choose from a wealth of fabrics
Our comfort specialists are here to guide you through your options.
Order your brochure and swatches
Sit back and browse our beautiful handcrafted furniture. You'll find a free swatch card in there too.
Request a Brochure