Armchairs
Few things in life are as relaxing as settling into a cosy, well-made armchair. At HSL, we've got something to suit everyone, with seven different styles to choose from – including Carnaby, Eltham, Aysgarth, Burrows Classic, Burrows Relax, Penrith and Ripley.
The perfect addition to any living space, no home is complete without a sumptuous armchair. An ideal way to add extra flare or an extra seating space, an armchair doesn't have to compromise when it comes to functionality and style. Expertly designed, all of our armchairs at HSL have been crafted with your comfort in mind. We truly believe that there is no 'one size fits all' when it comes to comfortable and supportive furniture – which is why all of our furniture is designed to fit you and is built to last.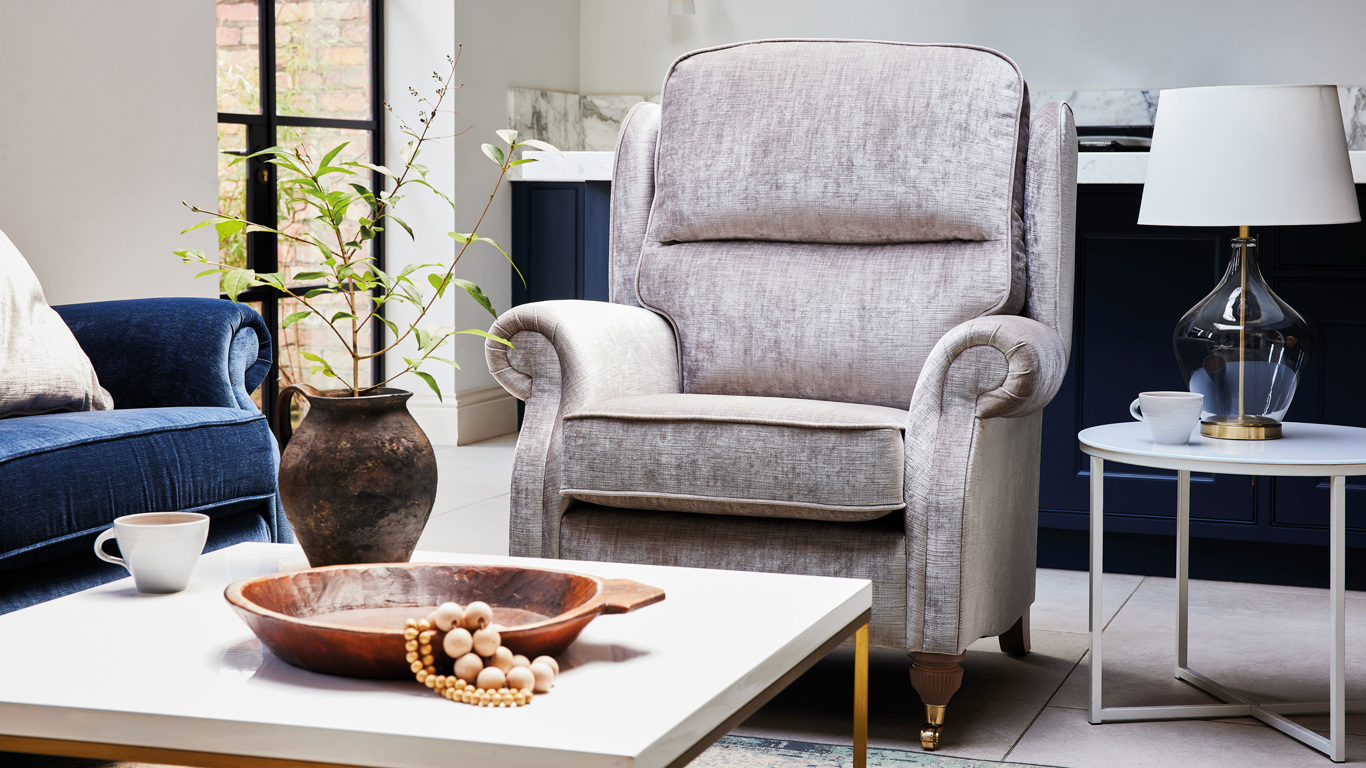 Designed for rest and relaxation
A high-back armchair supports your head, neck, shoulders and spine so you're always sitting comfortably. Read more in our Armchairs guide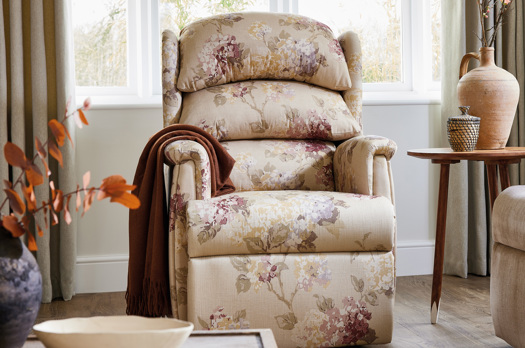 An elevated seat helps to protect your posture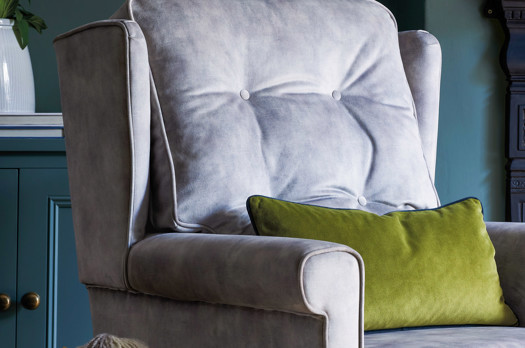 Thoroughly padded arms add another layer of comfort
Find your style
We have seven gloriously comfy armchairs to choose from and sofas to mix and match, all in a range of eye-catching styles.
Classic Armchairs
Add a touch of timeless elegance to your décor with one of our classically styled armchairs.
Contemporary Armchairs
Give your décor a touch of sumptuous, understated luxury with one of our contemporary styled armchairs.
Choose from a wealth of fabrics
Our comfort specialists are here to guide you through your options.
Order your brochure and swatches
Sit back and browse our beautiful handcrafted furniture. You'll find a free swatch card in there too.
Request a Brochure