What is Feel good furniture?
Feel good furniture is furniture which is good for your wellbeing. HSL furniture is designed to support your neck, back and hips. It is also sized to fit, for every shape and size. This can improve posture and offer a whole host of physiological wellbeing benefits through reducing the aches, pains, niggles and knots that can happen when you're not sitting properly. In turn, this can lead to emotional wellbeing benefits such as a happier and more fulfilled active lifestyle and greater independence in the home.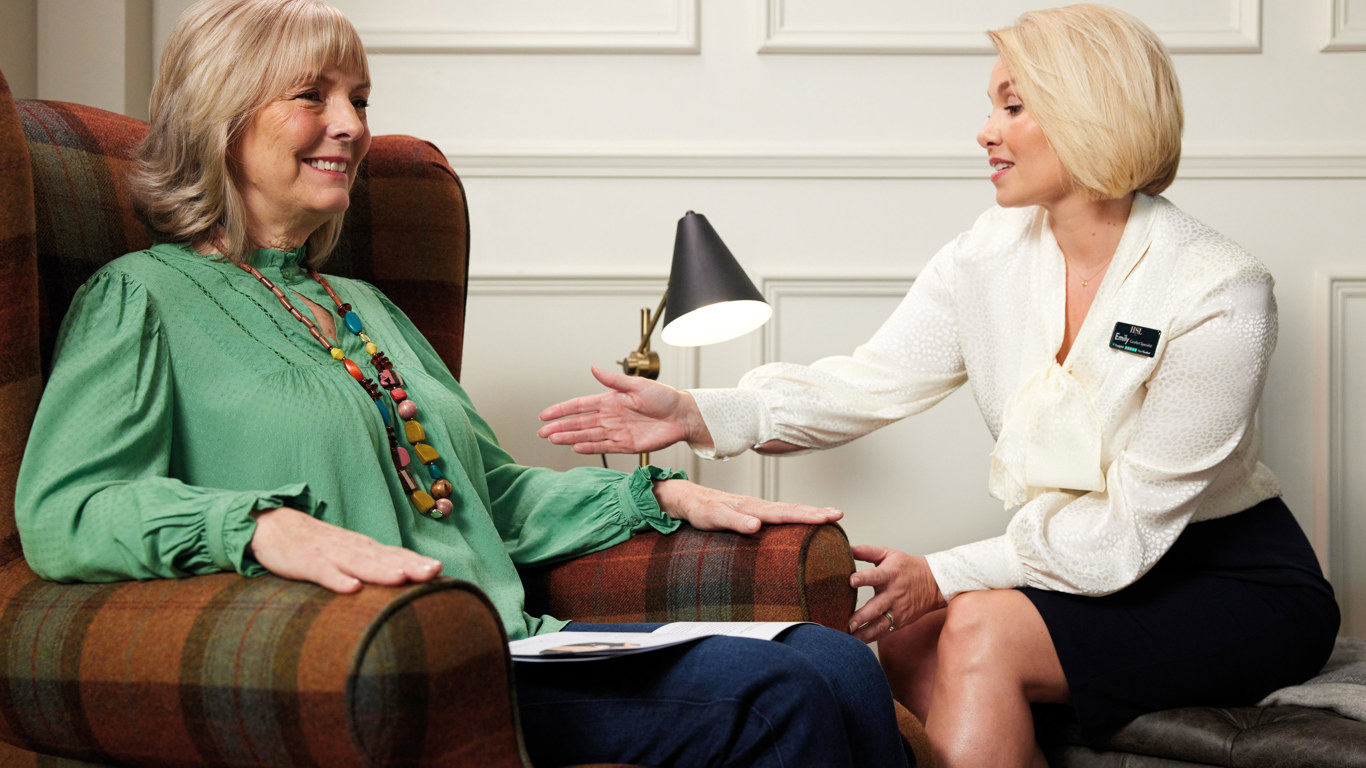 What is Posture?
Posture is the term for the way we hold ourselves whilst standing, sitting or lying down. When sitting, the size and style of your chair has a significant impact on your posture.
Why is Posture Important for your Wellbeing?
At HSL, we know that correct seated posture helps you to feel good when you are sitting and when you are active too.
Correct posture helps you to balance by centring your weight and keeping your bones well aligned. This minimises the amount of strain on your muscles, joints, and ligaments, which can cause pain and discomfort. Good posture ensures that muscles can move in a more efficient manner, reducing fatigue and the chance of injury. It also helps you to maintain a proper form when static or moving to ensure that your body can take on daily tasks more easily.
Feel good furniture is specifically designed to improve your posture and wellbeing. Our trained Comfort Specialists are always happy to provide friendly advice on finding the right seat for you.