How to make a vintage cake stand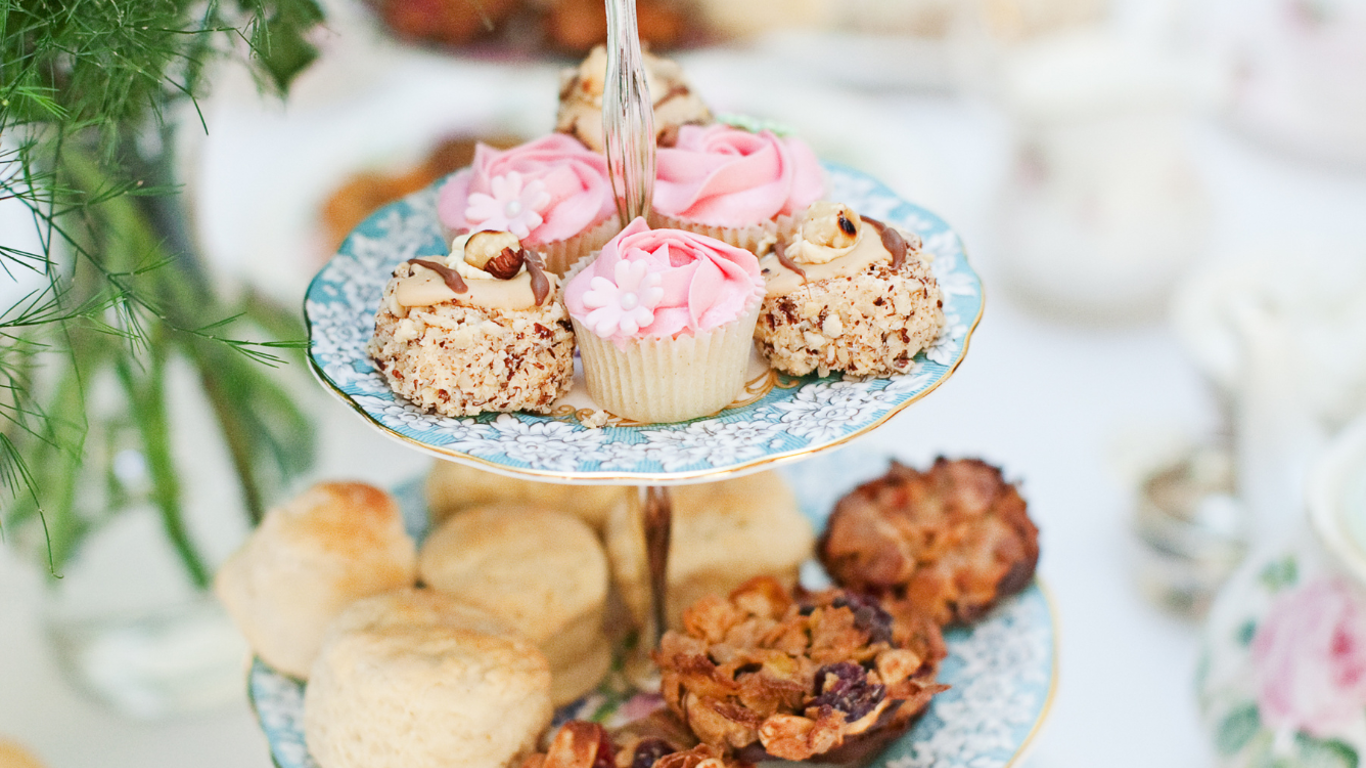 When you're preparing your beautiful afternoon tea party, why not bring your personality and style to the event by hand-making your cake stands? With this easy to follow guide, you can upcycle an old tea set and also bring a gorgeous Victorian feel to your table.
You'll need
Selection of different sized plates. A dinner-sized plate for bottom, a side plate for the middle and either a saucer or teacup for the top
Ribbon
Three-tier cake stand fitting (these can be purchased cheaply on eBay or craft stores)
Tape measure
Cordless drill with a tile drill-bit (a normal drill-bit will crack your plates)
Screwdriver
Pen or pencil
Safety goggles
Method
Step 1: Using a tape measure, take the diameter of the plate, using your pen to mark the middle of each plate/teacup where you will drill the hole.
Step 2: Find a place to drill your plates that is secure and a surface that won't matter if the drill goes through. Pop on your safety goggles.
Step 3: Add a drop of water on each plate as you are drilling to keep the plate and drill-bit cold, then slowly and carefully drill each plate until you have a perfect hole.
Step 4: For tier 1 start with the large dinner plate, put a washer (found in the cake stand fitting you purchased) underneath the plate and one on top of the plate and using a screwdriver turn the bottom screw into the plate. Apply the cake stand fitting and repeat until all three of the stand fixings have been attached. 
Step 5: Tie some ribbon at the top and add a bow. Your cake stand is now ready to take pride of place at your tea party.
Tip: If you choose to use a teacup instead of a saucer at the top, you could pop chocolates or sweet treats in it.
We hope our guide has inspired you to make your own vintage cake stand. If you are looking for some more DIY inspiration then take a look at our crafts page.