Afternoon tea ideas for a garden party to be proud of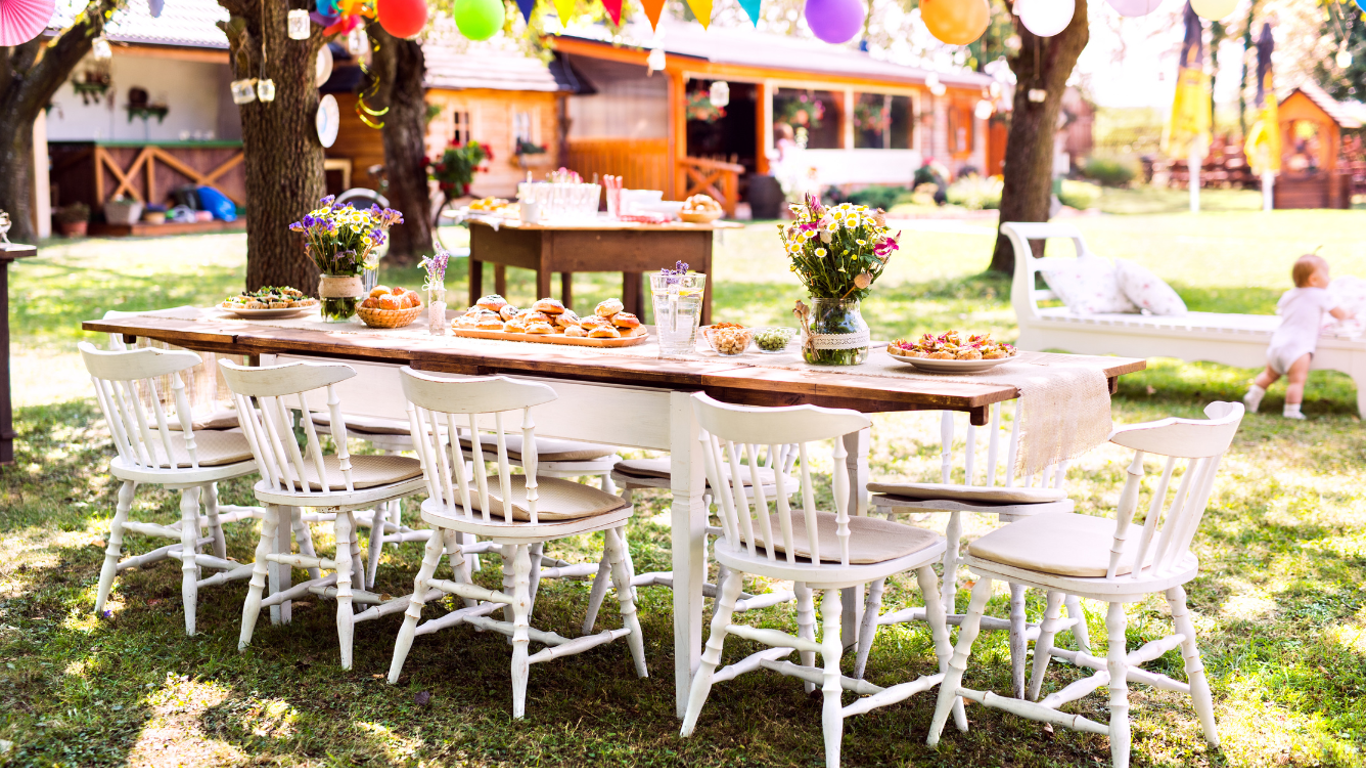 For centuries, the UK has been famous worldwide for its "high tea" parties. Historically they were more for the upper classes, but thankfully in the last few years they've made a bit of a comeback and are now enjoyed by all. In this article, we will give you all the afternoon tea ideas you'll need to host your very own tea party to be proud of.
So… dust off the cake stands, practice your beautiful table settings, play a few games and create your own easy afternoon tea party.
Don't know where to start? Read our guide below.
Select the perfect tea party theme and decorate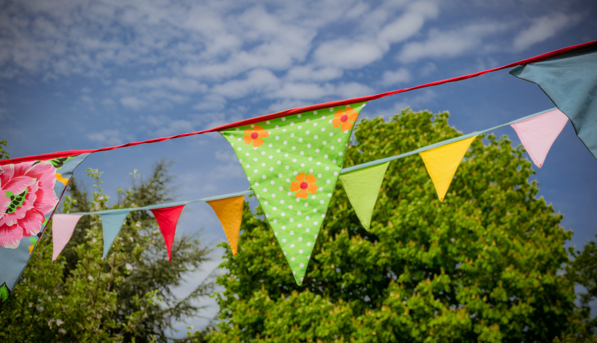 If you want to go all out, then it's time to get creative and pick your theme to bring it all together. How about a vintage art deco, or Alice in Wonderland theme?
Find simple pictures to print online, make your own bunting; stretch those creative muscles and see what wonders you can come up with.
Have fun with your dress code
Seeing as this is your own event, you don't need to adhere to the rules of a restaurant. If you're doing it for children – get the fancy dress or PJs out. If you want to feel particularly fancy, get the full formal regalia out and enjoy a touch of class.
Send out invitations
If this is just a casual meet up for friends and family then a quick phone call or text will do the trick, but if you feel like being creative then why not go all out?
Get your kids or grandkids involved and ask them to draw you some nice invites, then post them out to anyone who you're asking to come. Make them yourself and have a go at fancy calligraphy to give it that extra special touch.
Set the table
If you want the room to look the part then make sure you've got enough chairs to seat everyone comfortably, with space to have all your lovely place settings. Find a nice tablecloth – or large piece of fabric to give a distinctive look.
You can also decorate with doilies, quaint placemats and napkins. If you don't already have these, then they can be easily sourced from bargain and charity shops at a very reasonable price.
The centrepiece
Your centrepiece is an essential part of afternoon tea, this can either be a fancy cake, a sandwich stand, a flower display or an ornament – something that draws the room together and makes it look pretty. The only thing to remember is that you all still need to be able to see each other so don't make it too large.
The china
As much as you might want to get out your fanciest crockery for your high tea table settings, you'll also not want to go overboard.
The wonderful thing about using mismatched china is that it will look intentional – giving it all a stylish art-deco feeling. This can be something you collect throughout the years; look out in charity shops and car boot sales for china with a bit of character.   
The finishing touches
Use the beautiful walks you have discovered during the summer to bring a bit of nature's beauty to your table. Find some wild flowers to adorn the afternoon tea. You could also find some colourful (but not scented) candles to add an extra special touch.
Afternoon tea menu ideas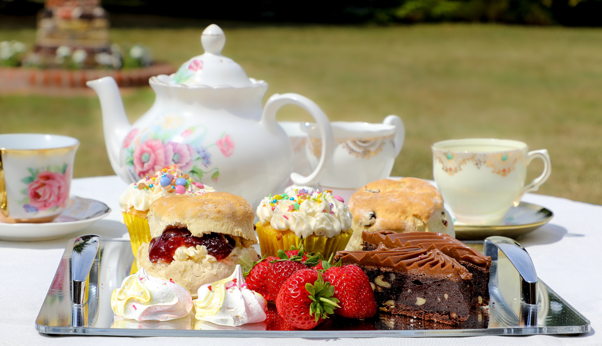 Now on to the bit we've all been waiting for… the food. You can't have afternoon tea without that…
The quintessential scones
We all love to debate which is the right way to eat a scone; jam or cream first? What we can all agree on is that scones are a quintessential part of afternoon tea and British cuisine as a whole. Why not discover our scone recipe, prefect for indulging in with guests. 
Original and classic sandwich ideas
One of the staples of afternoon tea is the sandwich. Traditionally, we think of cucumber, smoked salmon and egg mayonnaise as the essential ingredients for a typical finger sandwich. Why not spice things up a bit with chicken tikka or falafel wraps to excite everyone's taste buds?
Drinks, glorious drinks
Now, afternoon tea would certainly suggest a nice English tea in a teapot. You could mix it up a little and introduce a selection of different teas – herbal or fruit for example.
If you're inviting children, you might want to have a flavoured cordial in a nice clear pitcher. And, of course, if you're going for an adults only type affair, you can always turn it into a sparking afternoon tea…
Mix in some savoury treats
Traditionally, afternoon tea consists of sandwiches for the savoury delights, but there's nothing stopping you going a bit further and bringing in some others. This could be crisps, sausage rolls, quiche or even cheese and crackers. Don't be afraid to think out-the-box to add to the delicious experience.
Cakes
There are so many to pick from – chocolate, vanilla, carrot and lemon are only some of the more traditional ones. Pick whatever is your favourite and make sure you cut them into nice bite size pieces.
If you want to have a go at making some yourself, we have some great bakes you could try out on our recipes page. 
Have some fun with party games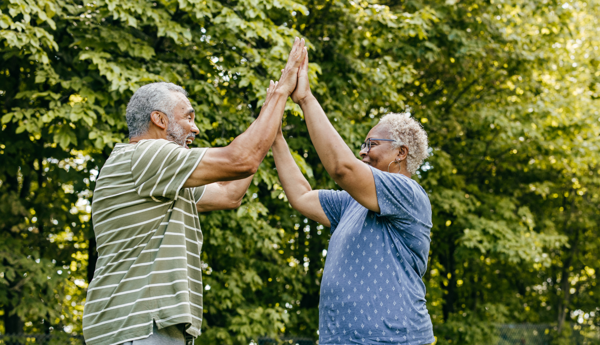 Once the food is eaten it's time to make the afternoon last a bit longer by playing some games. There are a few you could prepare in advance – how about playing on the name and doing a "guess how many tea bags in the jar" type game.
We hope you've found our DIY afternoon tea guide useful, if you're looking for more DIY inspiration, then our crafts page is the prefect place for you.