Chairs for the Disabled: Your Buying Guide
When you are looking for your next chair or sofa, there might be physical factors that need to be taken into account if you have a disability. You want to be sure that your chair isn't detrimental to your health by not offering enough support. Indeed, with the right disability chair, you can actually expect it to benefit your overall wellbeing. Thankfully, if you know what to look for and where, picking a chair for the disabled doesn't mean compromising on style. Take a walk with the Comfort Specialists on what you should look for: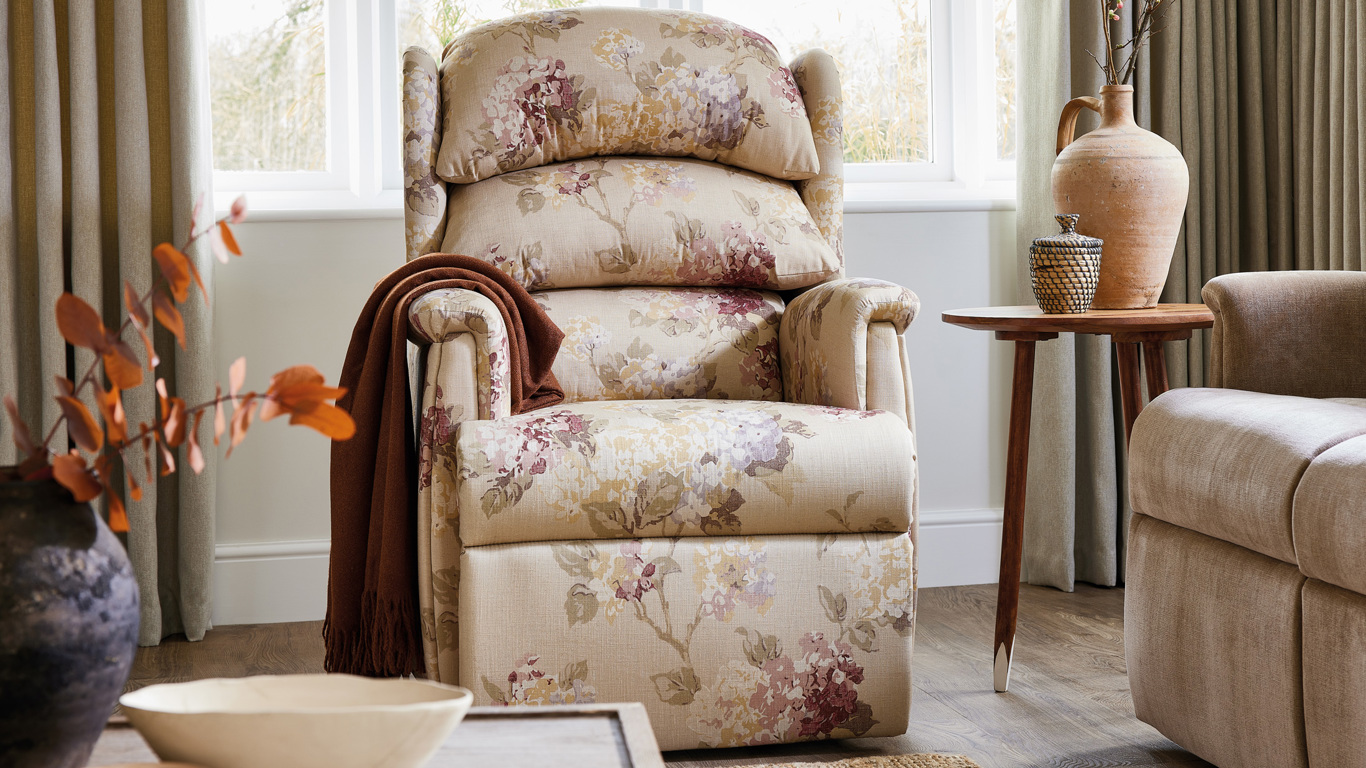 How to choose chairs for the disabled
Whether you're researching for yourself, a family member or someone who relies on you as a carer, there are certain features that a quality, feel good chair or sofa should have that will aid sitting comfortably and in a way that will best suit the individual condition. When choosing the right one, you may want to carefully consider the following:
.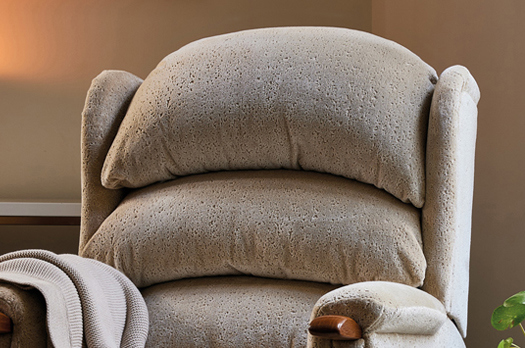 Back support
Having good back support is crucial to ensuring a chair or sofa is able to hold you in the correct position. This means that the lumbar area has the appropriate amount of padding. Of course, all backs are different, so make sure the curve in the chair follows and supports the curve of your – or their –spine.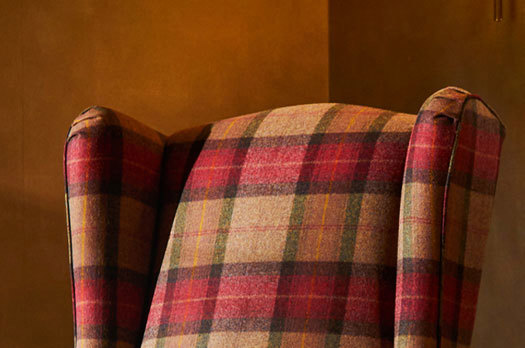 Head support
Your back isn't the only part of your body that needs full support. Occupational Therapist, Julie Jennings Dip COT HCPC explains: "The head is a very heavy structure and neck muscles weaken over time. Having the wrong back rest can significantly impact upon how the head is positioned and the amount of work the body needs to do to maintain it in an upright posture, leading to increased fatigue." If you have a disability, the neck muscles may be weaker and so the support is even more important. In order to have the right head and neck support, you may want to try a high back chair. This will allow the head to rest without you having to slump down in the chair; especially important for improving lung capacity and healthy breathing. For even more comfort, you could also consider a winged chair - giving your head support behind and at each side.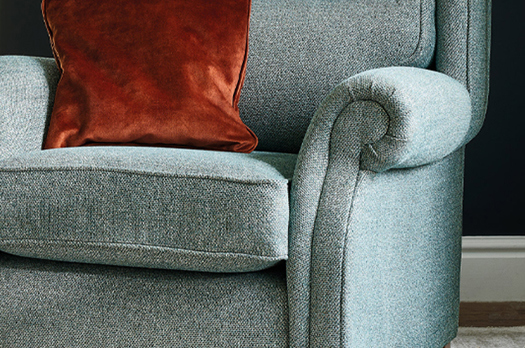 Seat height
A factor many people don't consider when they're buying furniture is how low down the seat is, and with some conditions, a high seat chair may be necessary. If it' is too low, then it can make rising extremely difficult as you have to pull your entire weight up and out. This would only be exacerbated if you had a physical disability which adds to your challenge of rising. For the most comfortable chair, the seat needs to be at the correct height to support your legs and back. Your feet should be flat on the floor with your knee forming a right angle. Generally, sitting and rising will become a lot easier in a chair that is fitted correctly.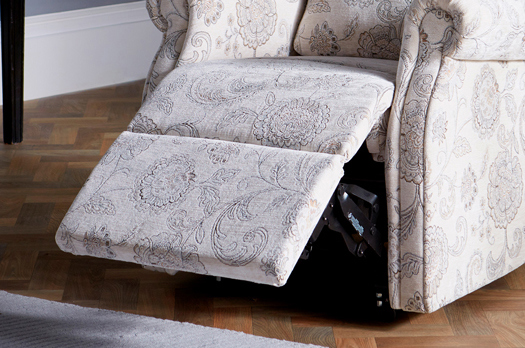 Footrests
Elevating your feet whilst sitting down can have numerous benefits – it can be especially helpful for someone who suffers from circulatory related disabilities or illnesses such as fatigue, postural hypotension (dizziness) and lower limb oedema (swelling). Julie Jennings advises that: "Seating that provides flexibility to allow someone to rest, but also enables independent function, is essential. Leg elevation will be necessary and I would try and encourage an integral leg raiser with the rise and recline seats, rather than an independent footstool."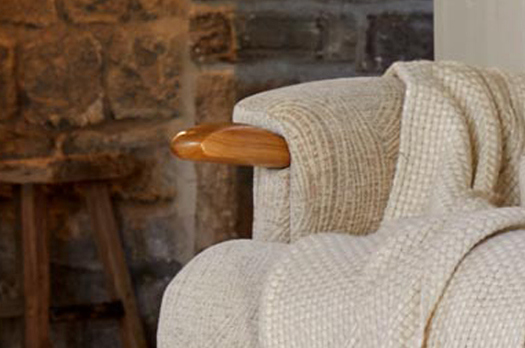 Armrests
Often overlooked, arm rests are a very important feature of a disability chair, or any other for that matter – they can help with the comfort whilst seated and also provide a helpful tool for getting in and out with ease. You need to ensure you have them in the right position because if the seat arm is too high or low, it can cause discomfort with shoulders being pushed up towards the neck or forced down. It can also compress the rib cage, leading to people with breathing difficulties starting to struggle over time.
Now that you know what features to look for, we'll walk you through the different styles you might want to consider: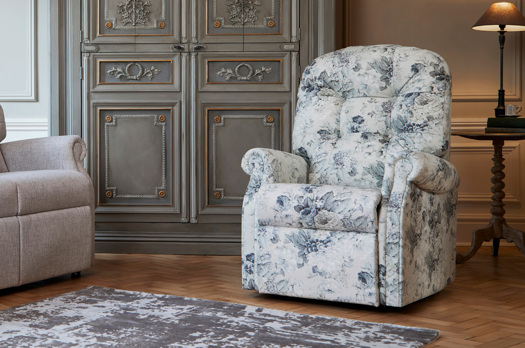 Riser Recliners for the disabled
There are multiple benefits available for adults with a disability when using a riser recliner chair. It gives the option to recline to almost lying down – meaning you can find the position most comfortable for you. If you need a little extra help when you're ready to stand, then with the simple touch of a button the chair will rise up to an almost standing position. In relation to the list of features to look out for, all of the above are available with a riser recliner – they are specifically designed to work for people with all types of health conditions or disabilities. Julie Jennings particularly recommends riser recliners for people with a neurological condition such as Parkinson's disease, Multiple Sclerosis (MS) or Motor Neurone Disease (MND). She says: "Most often it will be a riser recliner chair which will take pressure off the back and joints; providing pressure and pain relief. Many of the conditions will be progressive with periods of remission. Having seating that offers the maximum level of flexibility will ensure all stages of the condition can be adequately catered for. Riser Recliners also provide assistance to carers when offering higher levels of support in later stages." For more information about choosing the right one for you, you can read our article; All About Riser Recliners.
Armchairs
If your needs are less severe and you don't feel you need a chair to help raise you up, you will still want to give your health and posture the best helping hand. An armchair designed hand in hand with an Occupational Therapist could be just right for you. If you'd like an added touch of luxury and comfort, then look for an upgrade to a recliner armchair. As discussed earlier, neck support is very important – if you have any sort of physical disability, you don't want the neck having to do any more work than it already does. Did you know that on average, your head weighs about 12lb? However, this number increases immensely if your neck is bent forward – as much as 60lb! Make sure the armchairs you look at have high backs to support your head and neck.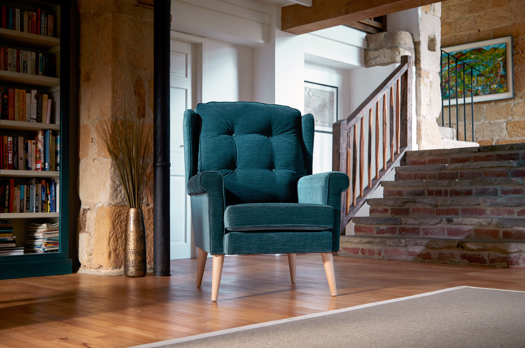 Fireside Chairs
You might not immediately think of a fireside chair as offering enough support if you have a disability. However, if the chair is made correctly then you can expect all the features we listed to help ease discomfort and maintain good posture whilst enjoying the look of a beautiful and eye catching feature chair. There are suppliers, like ourselves, who offer Fireside Chairs in multiple sizes. Would you consider wearing shoes that didn't fit? Why is a chair or sofa any different? Finding one that is the right size and supports all parts of your body is especially helpful for your health and wellbeing.
Here at HSL, we offer some absolutely beautiful styles of chairs and sofas. They're all approved by an Occupational Therapist to help and support all body shapes, sizes and types. Don't just take our word for it, Trustpilot is filled with reviews from people who have a disability and have found their ideal furniture with us. Here's just one of the many examples:
"I visited HSL with my disabled mother to find a suitable chair for her. She has a prosthetic limb below the knee and severe arthritis in her opposite hip. We were greeted by Rosaleen who was very courteous, attentive and helpful in finding and trying chairs most suitable to my mother's needs."
To find out what difference our feel good furniture can make in your life, browse our riser recliners, recliner chairs, fireside chairs and armchairs. Pop into your local showroom, or arrange a free, no obligation, Home Visit. Trying is believing.