10 Tips to Declutter your Home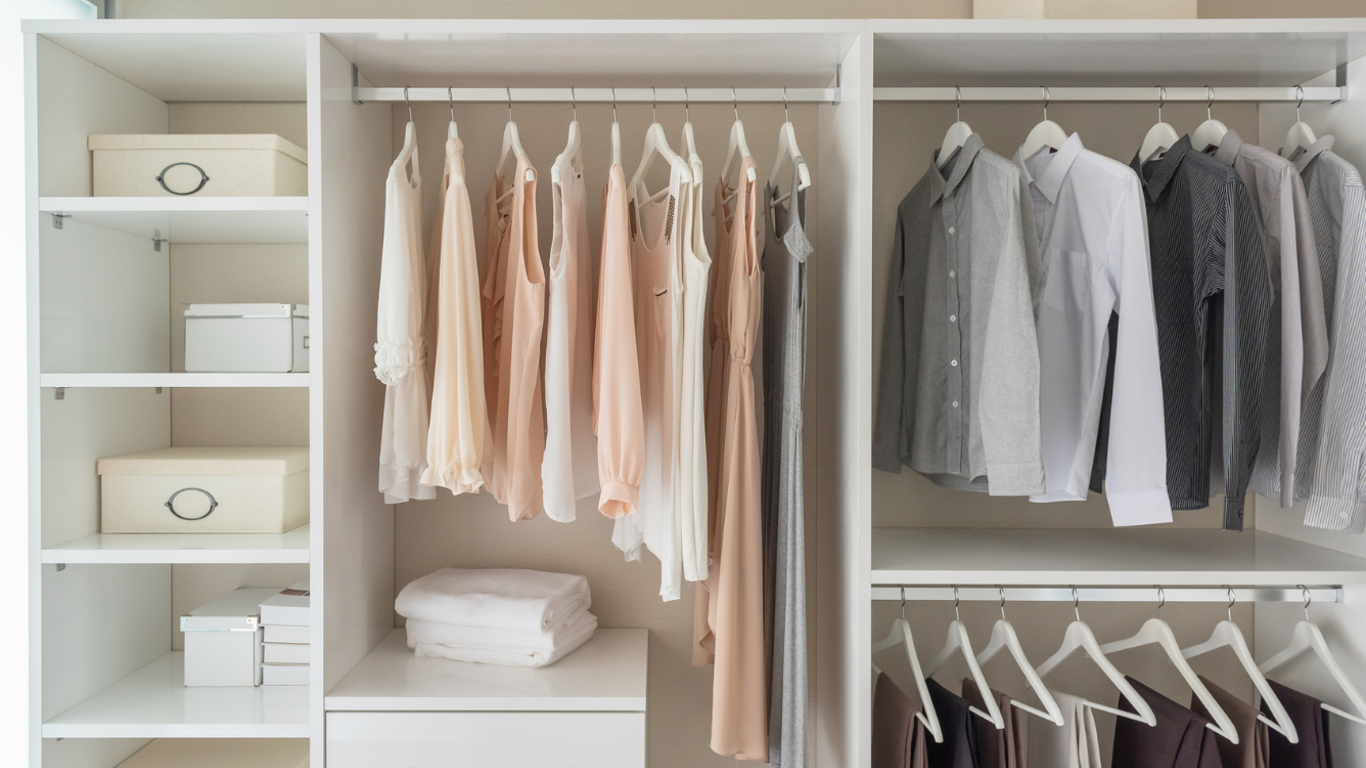 Decluttering your home will not only help you to feel more organised, but it can also be a great stress-relieving activity that will leave you feeling like you've got more space to work with. The best way to approach it is by doing it bit-by-bit and room-by-room. However, no matter how you choose to get started, keep your decluttering goals realistic, so that you can organise an overall timeline for getting everything sorted.
To help you out, we've put together a list of our top tips on how to declutter, to get you inspired to tackle your mess and breathe new life into your home.
1. Allocate decluttering time
Sticking with being realistic, it's a good idea to think about allocating specific time to decluttering that you know works with your schedule. If you find that you often end up procrastinating, set a timer for yourself and put your phone on do not disturb to minimise distractions.
2. Avoid creating dumping zones
Though it may feel convenient at the time, it's never a good idea to just start dumping items in random places, as this will make your home feel cluttered very quickly. Instead, try to find a home for every item. That way you can keep things organised and it will also reduce your chances of losing important items if you always keep them in the same place.
3. Ask yourself if you'd buy it now
This is a super handy way to help you cut down on the amount of stuff you own. Assessing what is and isn't serving you in your present life will help with decluttering your spaces and will you to keep only what is necessary.
4. Pretend you're moving
Another great mental exercise is to pretend you're moving from one place to another. If you actually had to pack everything up, move it and unpack it – would you really keep all of it? This can be a particularly useful trick with wardrobes where you might be tempted to keep clothes, telling yourself you'll wear it again someday.
5. Make use of hidden storage
Consider the kind of storage you're investing in. Hidden storage is a particularly great way to maximise the space that you have, while keeping everything neatly stored away. Think about your lifestyle and what your needs are. This will help you to determine what items should be relocated or stored elsewhere, and what can be tidied away in hidden storage out of sight.
6. Get the recycle, remove and resell bags ready
A key aspect to decluttering is having somewhere to put the items that you are getting rid of. The best way to declutter is to find a clear home for the items that you want to keep, and then deciding whether you want to recycle, remove (bin) or resell the unwanted items. Having three bags, or at least three specific piles, will keep you on track as you move from area to area.  
7. Invest in bathroom hooks
Keep your bathroom neat and tidy by using hooks to hang your towels, robes and even jewellery whilst you're showering. This will avoid you bunching up towels on the radiator or using up precious cupboard space by folding towels and robes away.
8. Pinterest your pantry
For a stylish and sustainable pantry makeover, put your pantry items into airtight and labelled jars to create a clean, streamlined look. Not only will this look aesthetically pleasing, but it will also make it really easy to see when items need to be replenished.
9. Think vertically
If you're short on floor space, think about how you can utilise vertical storage. Wall shelves are a great solution, as they will force you to adopt a minimalist style since your items will be physically on display. If you don't have enough space for built-ins, then you can also opt for a set of bookcases.
10. Does it spark joy?
Take note from the minimalism goddess and de-cluttering guru, Marie Kondo. She advises that you should ask yourself 'does this item spark joy for me'? If the answer is no, get rid of it. Ms Kondo suggests that the key to decluttering is to find a permanent home for your possessions, which is why this question works so well, as it forces you to visualise how you use the item which will help you decide where to store it.
And that's how to declutter your home. We hope these handy tips will inspire you to get organised and spruce up your space with a touch of minimalism. If you enjoyed our interior advice, then check out our Feel Good Hub for more helpful ideas.