How to host a Wimbledon garden party
Tennis fever has hit again – Wimbledon is back! This immensely popular tournament is an incredible two weeks of athletes and a celebration of the quintessentially British delicacy, strawberries and cream. Why not take this as an opportunity to host a garden party and gather friends and family together to watch a game whilst enjoying a glass of Pimm's? We'll walk you through everything you'll need to host an impressive gathering that everyone will be emulating for years to come…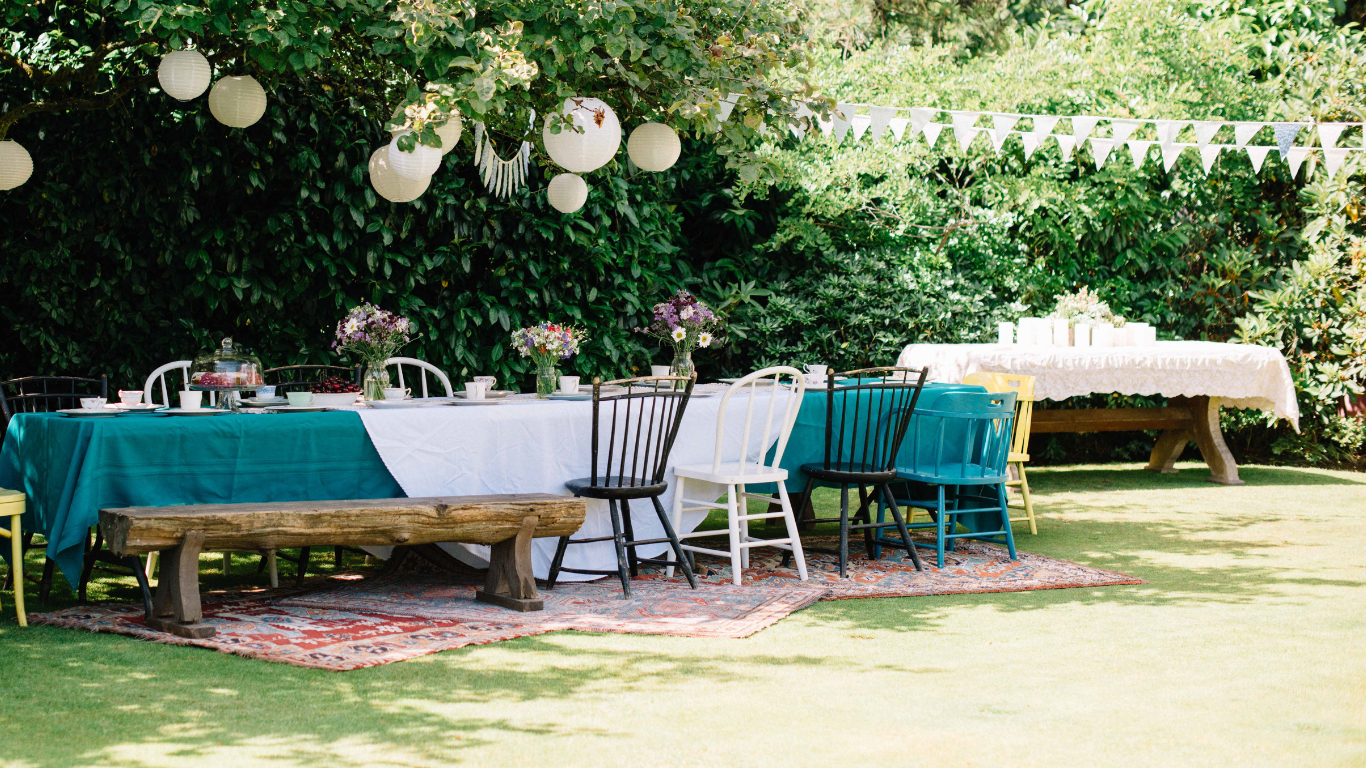 Gorgeous garden prep
To get your garden ready for the party, you might want to consider the following: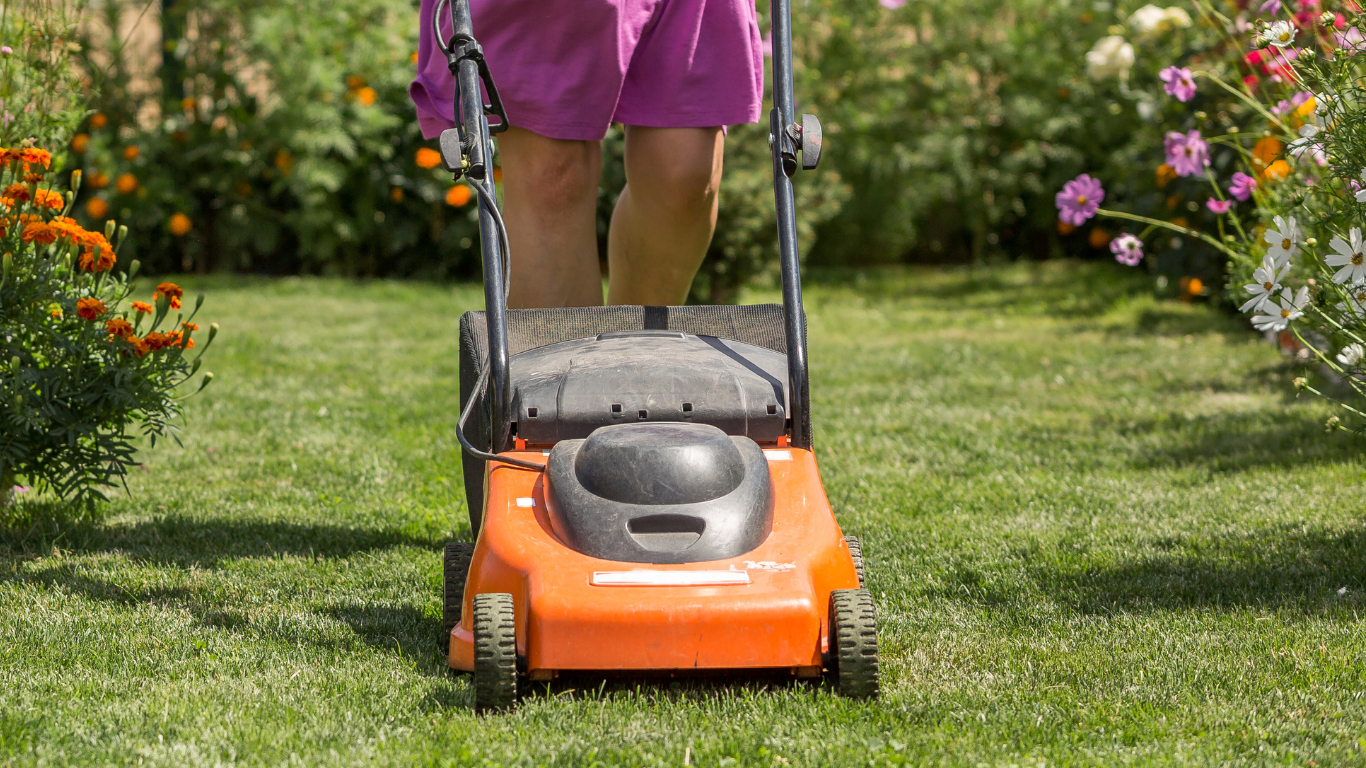 Plants and grass
Did you know that the grass at Wimbledon is cut to a trim 8mm during the tournament? With the courts looking so prim and proper, you'll need to start with ensuring your garden looks the part. Prune the plants that need some attention, give the weeds your full attention, get the lawn mower out, and embrace the preened look for your party.
Furniture
You'll need somewhere to sit whilst you enjoy the delicious food and drink; ensuring the party has longevity into the evening too! If you're planning a fancy sit-down affair, get your patio table and chairs out and decorate to your heart's content (more on that in a moment). If you want a casual feel to the party, rattan-style furniture is ideal. They're immensely comfortable and allows you to squeeze in a few more guests than individual patio chairs.
Alternatively, to keep it within a smaller budget, you could bring your indoor table and chairs into the garden – no need to buy new things when you've already got ideal items in your dining area.
Delightful decorations
Now that your garden is looking as prim and proper as a Wimbledon court, it's time to add a bit of personality and sparkle to the day…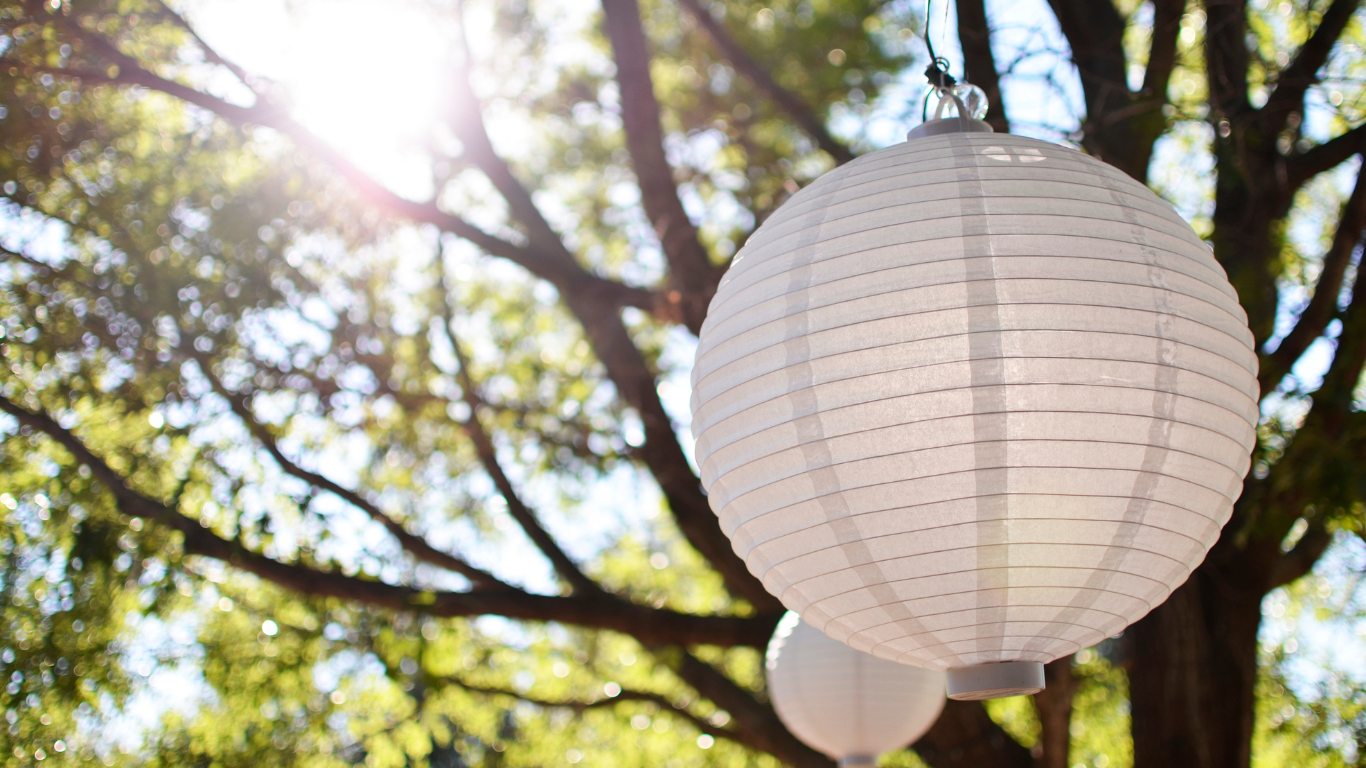 Bunting
Well, of course, it wouldn't be a British garden party without bunting. The colours of Wimbledon are famously "all white" when it comes to dress code, but the rest of the surroundings have very definite splashes of purple and green. You can really get the Wimbledon theme going by sticking to these colours when you make or purchase your bunting. Alternatively, you can't go wrong with a bit of Union Jack bunting.
Lights
What time are you planning to host your party? Whilst it may begin in the afternoon, if you want people to feel welcome to stay into the evening, then fairy lights will be a welcoming and pretty addition. Why not embrace your cute side and choose the ball-shaped, yellow hue fairy lights – almost like mini tennis balls surrounding your garden!
Table settings
Whether it's a sit down meal, or a table just holding the food and drinks, get it looking the part with these ideas.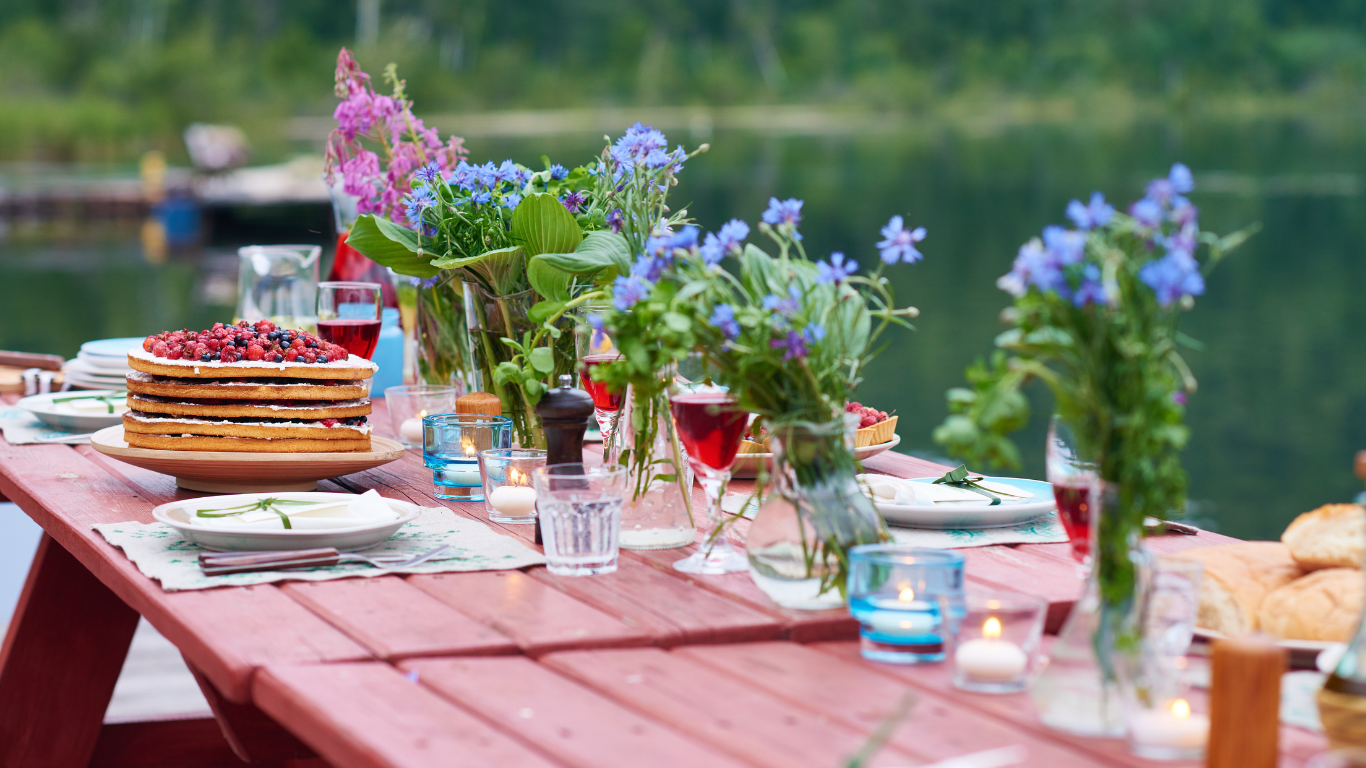 Flowers
Did you know that Wimbledon isn't only famous for its pristine grass, it also has a host of gardeners maintaining the beautiful All England Club flower beds throughout the year. With Wimbledon taking place in June and July, your garden is likely to be in full splendour, so you could also bring some of the gorgeous blooms to your table decorations.
Continue with the white, purple and green theme with white peonies, lavender blooms and pretty foliage, displayed in Kilner jars, pottery jugs or even upcycled tins.
Gingham, china and napkins
Wimbledon is the oldest tennis tournament in the world and as such has retained some of the rich English heritage and traditions throughout the years. Give your own nod to British tradition by going for country garden décor. Embrace gingham table clothes, pretty 'afternoon tea' style china and don't hold back on gorgeous napkins.
You might feel as though you're stepping into afternoon tea territory, but is there anything more quintessentially British than those anyway?
Tasty treats
Your garden looks amazing, your table is set, and now it's time to think about what you're feeding everyone.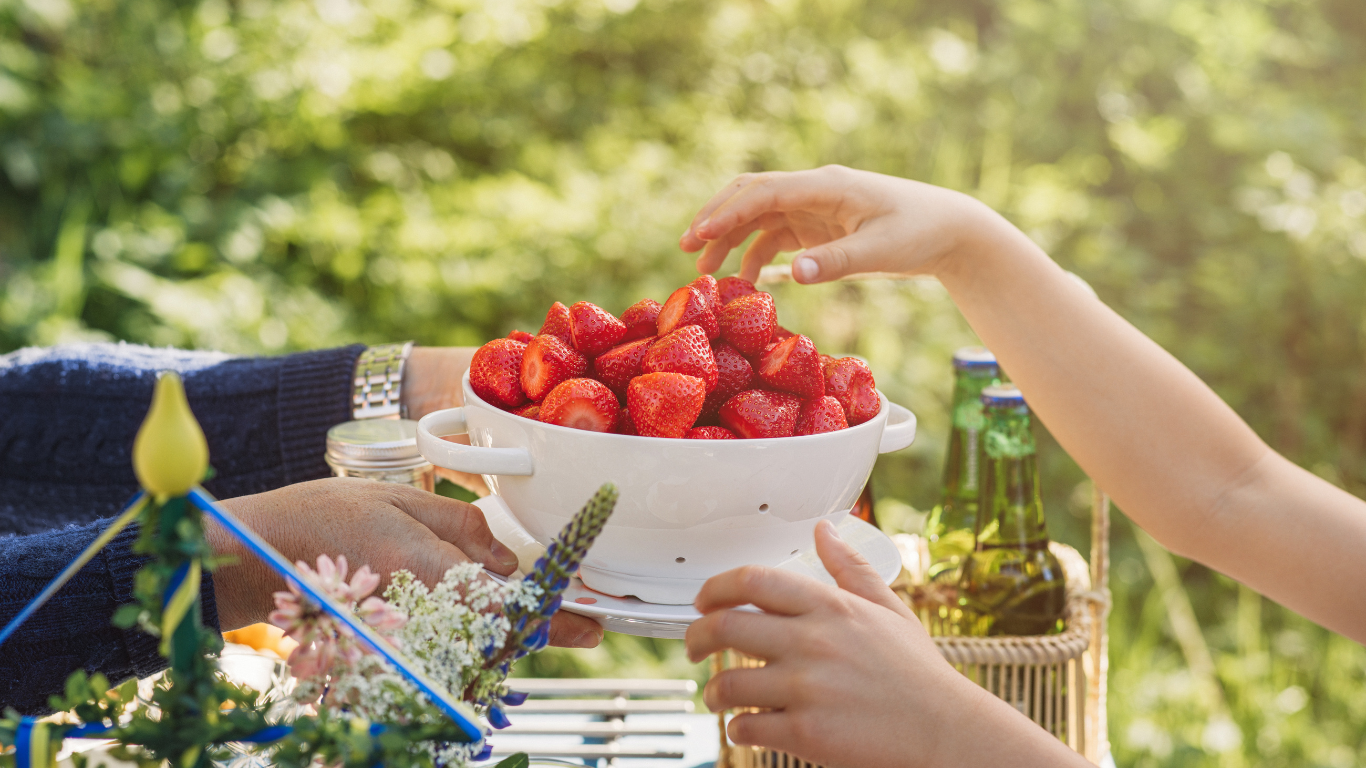 Food
This will entirely depend on whether you're planning on filling up your guests or if you're simply providing nibbles. For the latter, you can't go wrong with the classical Wimbledon theme of strawberries and cream. Why not go a little further with this by providing a few twists on this treat? Think Eton mess, strawberry cheesecake and Victoria sponge with cream and strawberry jam.
If you're planning to provide a full meal, then we think that an Afternoon Tea would be a perfect choice – beautifully British, easy to prepare, and still embraces the strawberries and cream theme with the scones!
Drink
You can't have a Wimbledon themed party without bringing out the Pimm's! Prepare yours in a big glass pitcher and load it with Pimm's, lemonade and don't forget to garnish it with mint, sliced cucumber, oranges and strawberries. Not only will it taste delicious, but it'll also look amazing and colourful on your table.
If you've got younger guests attending, you can make them their own version with cordial, lemonade and all the trimmings.
Entertainment
Whilst food and drinks will, of course, be great entertainment in themselves, why not provide extra activities to keep the party going?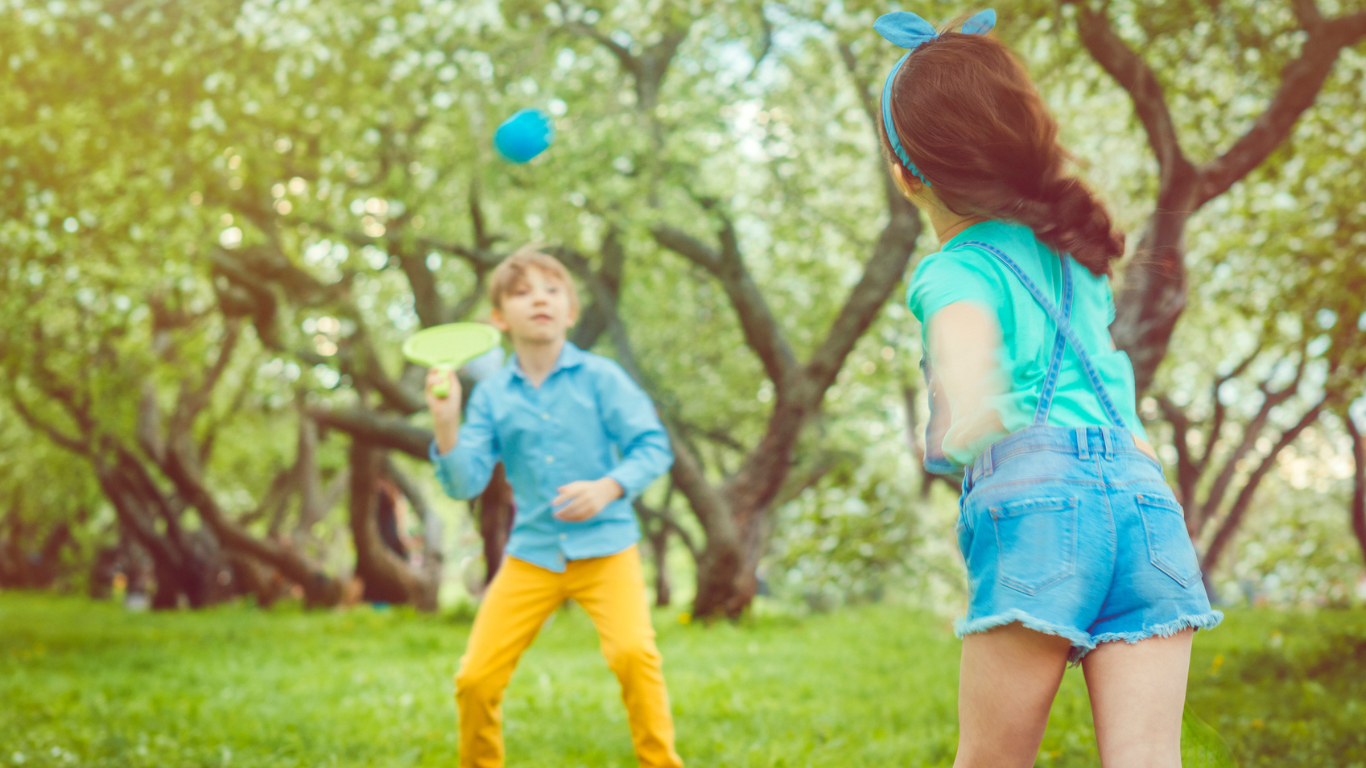 Games
How big is your garden? If you're fortunate enough to have a big outdoor area, you could consider setting up a tennis net and have some racquets and balls for people to try their hand at batting a ball to and fro. Alternatively, you could get a swing ball game going instead – it takes up very little space but you can still get the feeling of playing tennis on a much smaller scale. Start a tournament so that you can even try your hand at umpiring with all the correct terminology – "fifteen, love"!
Outdoor screening
Outdoor cinemas were something that took off during lockdown, and it could be time to get the projector out again (or borrow one from a friend). Hang up a large white sheet on the side of your house, link your TV up to the projector (you could try using a Google Chrome Cast or Amazon Fire Stick), and put on a game for your guests to enjoy. What could be better than for everyone to gasp, cheer, groan and celebrate together whilst enjoying some treats and a party?