The best autumn walks around the UK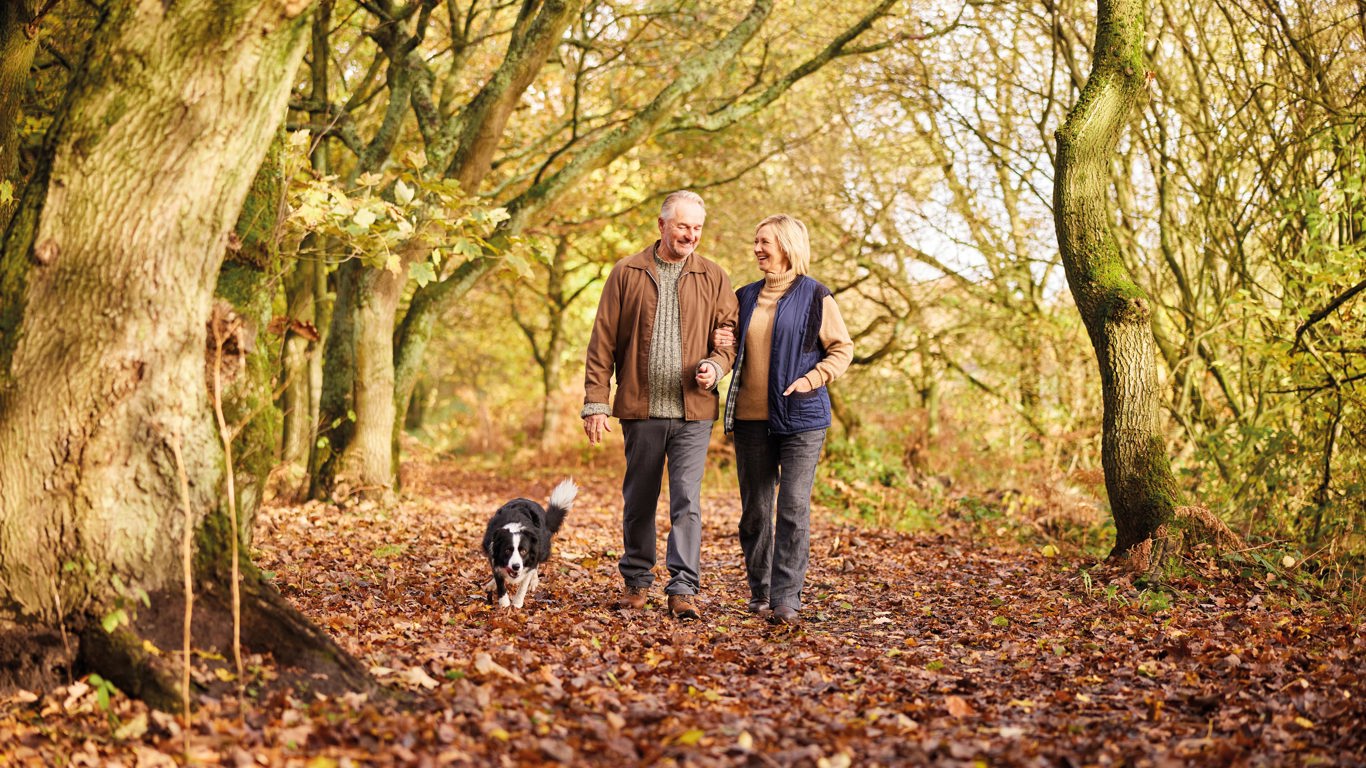 The autumn brings with it some truly spectacular colours, especially in wooded areas. The UK has got some particularly lovely walks, and so perhaps it's the ideal time to enjoy the crisp air and explore a little further.
No matter where you are in the UK, we've got a walk for you to try. Some you may have already done, and others could be new to discover – read our handy guide for walks to enjoy in the autumn colours.
Wales
Hafod Estate, Ceredigion
There are some beautiful areas in Wales, and one of the finest examples is tucked away in the 'middle of nowhere'. Occupying 200 hectares of the Ystwyth Valley, 12 miles south-east of Aberystwyth, Hafod Estate was originally an impressive house built in beautiful woodlands, rivers, waterfalls and more.
Though the mansion is now gone, the park is very popular and has 5 walking trails, varying in length and difficulty. It has a car park available that's free of charge with toilet and picnic facilities, meaning you could bring the whole family on your day out.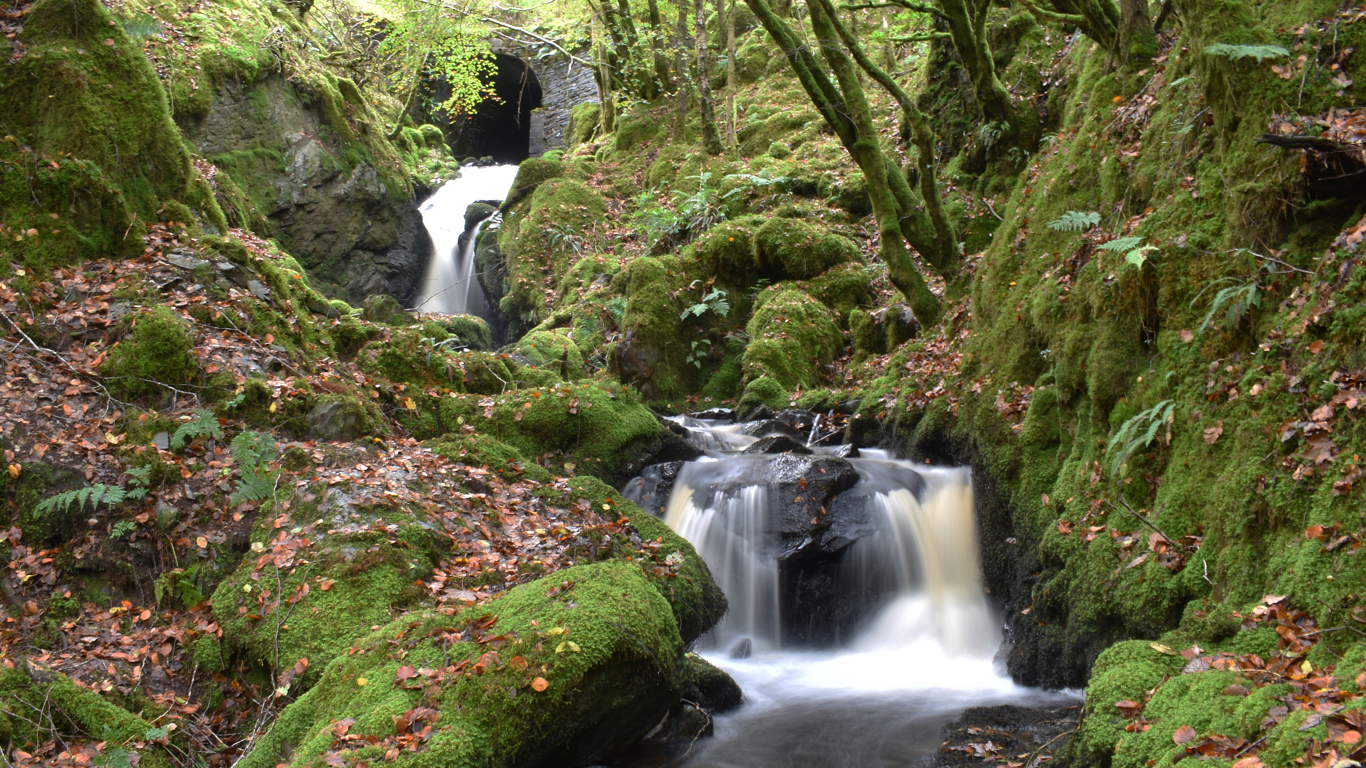 South West England
Golitha Falls, Cornwall
Golitha Falls sits on the edge of the Bodmin Moor and features a series of spectacular waterfalls and cascades on a section of the River Fowey. The area is part of the Draynes Wood ancient oak woodland and along the route you can find wooded glades and a craggy gorge. The descent totals 90 metres, meaning that the water always flows fast.
To visit this spectacular beauty spot, surrounded by beautiful autumn colours, park half a mile away at the Draynes Bridge.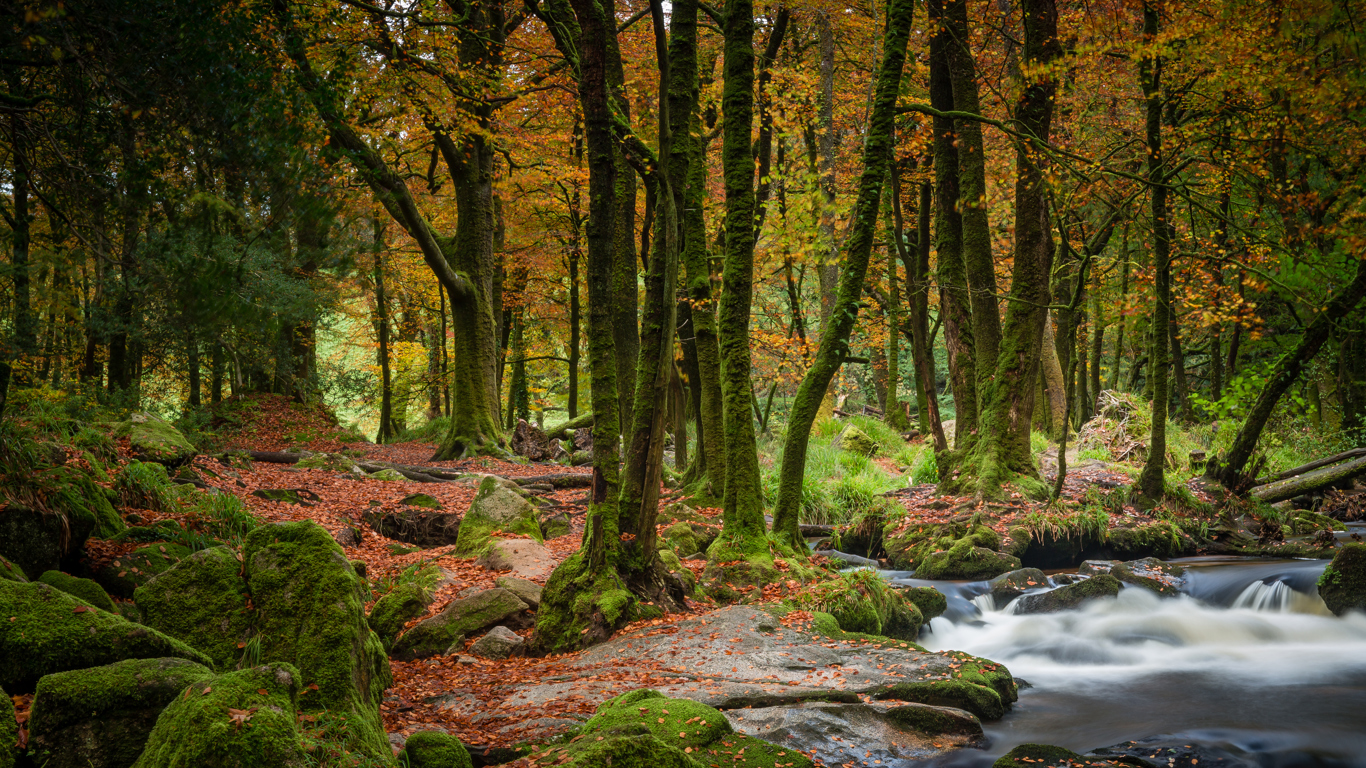 London and the South East
New Forest, Hampshire
This gorgeous area of woods, fields, free-roaming ponies and other wildlife stretches far as the eye can see, and is an amazing day out. In fact, there are so many walks to try, you could spend your whole autumn discovering new places.
The New Forest is so popular with explorers, they have a dedicated Walking Festival! From Saturday 14th October to Sunday 29th October 2023, "walkers of all ages are led on bespoke experiences by expert guides highlighting the unique countryside, wildlife, culture and history of this internationally important landscape."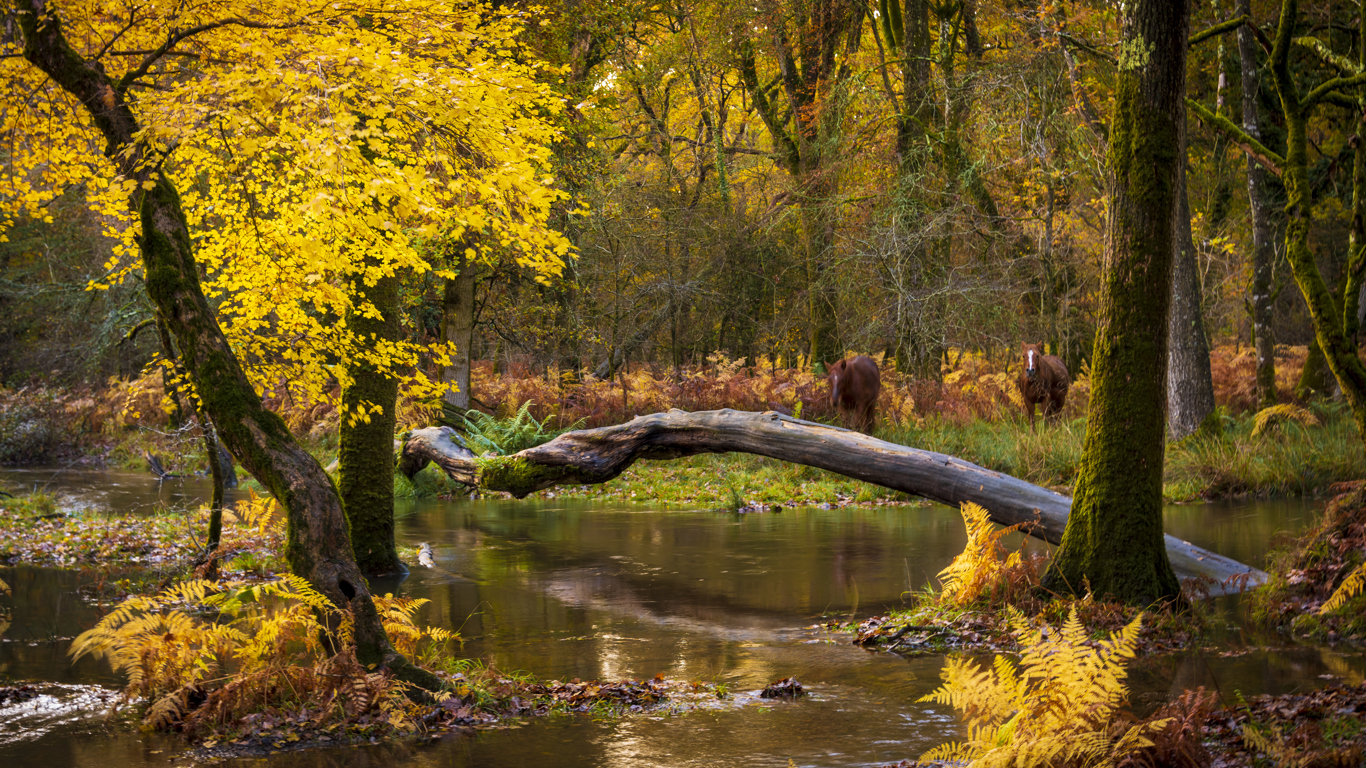 Midlands
Sherwood Forest, Nottinghamshire
Walk along the paths where the Robin Hood legend began – perhaps invite your grandchildren and let them find a stick which they can pretend is a bow and arrow! You could go on walks that range from 5 – 9 miles, with wheel-chair and pushchair friendly routes included.
It's not only the famous outlaw that makes these woods spectacular, they're also home to some of the oldest trees in Europe. There are centuries of history in these trees, including the Major Oak which is over 800 years old.
North East England
Plessey Woods, Northumberland
It's not just beautiful woodland colours you can enjoy at Plessey Woods in Morpeth, there's also a café, play area, sculpture trail and a sculpted walkway to experience. The grandkids will especially love spotting the fairy doors and troll sculptures – making it a fabulous make-believe adventure for all the family.
It's a popular area for dog walkers and the trails can get very muddy, so make sure you've got your welly boots in the car just in case there's been a downpour.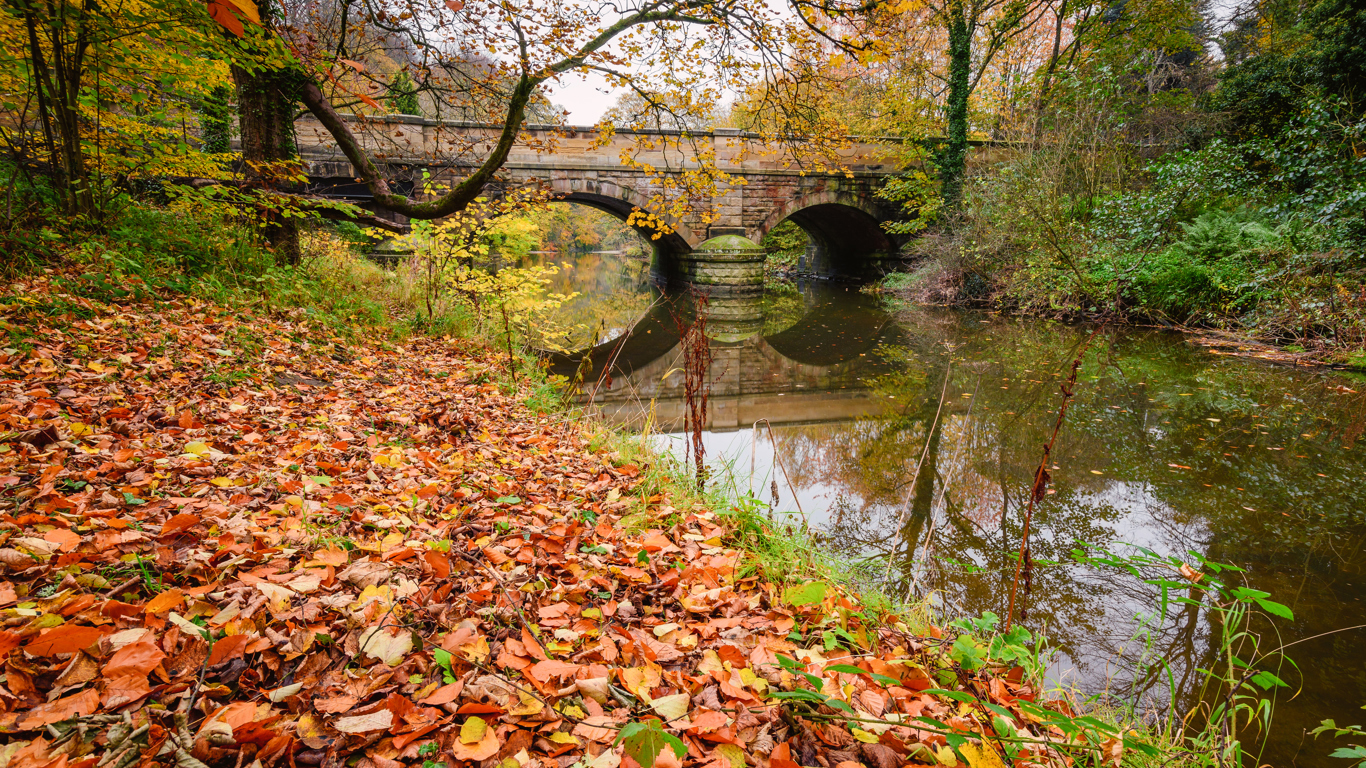 North West England
Whitworth Park, Manchester
Just because you live in a city centre doesn't mean you can't enjoy the stunning array of colours this autumn. If you're from Manchester, you might already visit this green oasis just outside the city centre during springtime to enjoy the spectacular blossoms, but the trees are just as gorgeous in autumn too.
Take a walk away from the hustle and bustle of the busy centre and take a stroll through the beautiful surroundings of Whitworth Park. Whether you're there to see the centuries-old trees or to spot some blue tits, nuthatches or great-spotted woodpeckers, you're sure to find enjoyment wherever you go.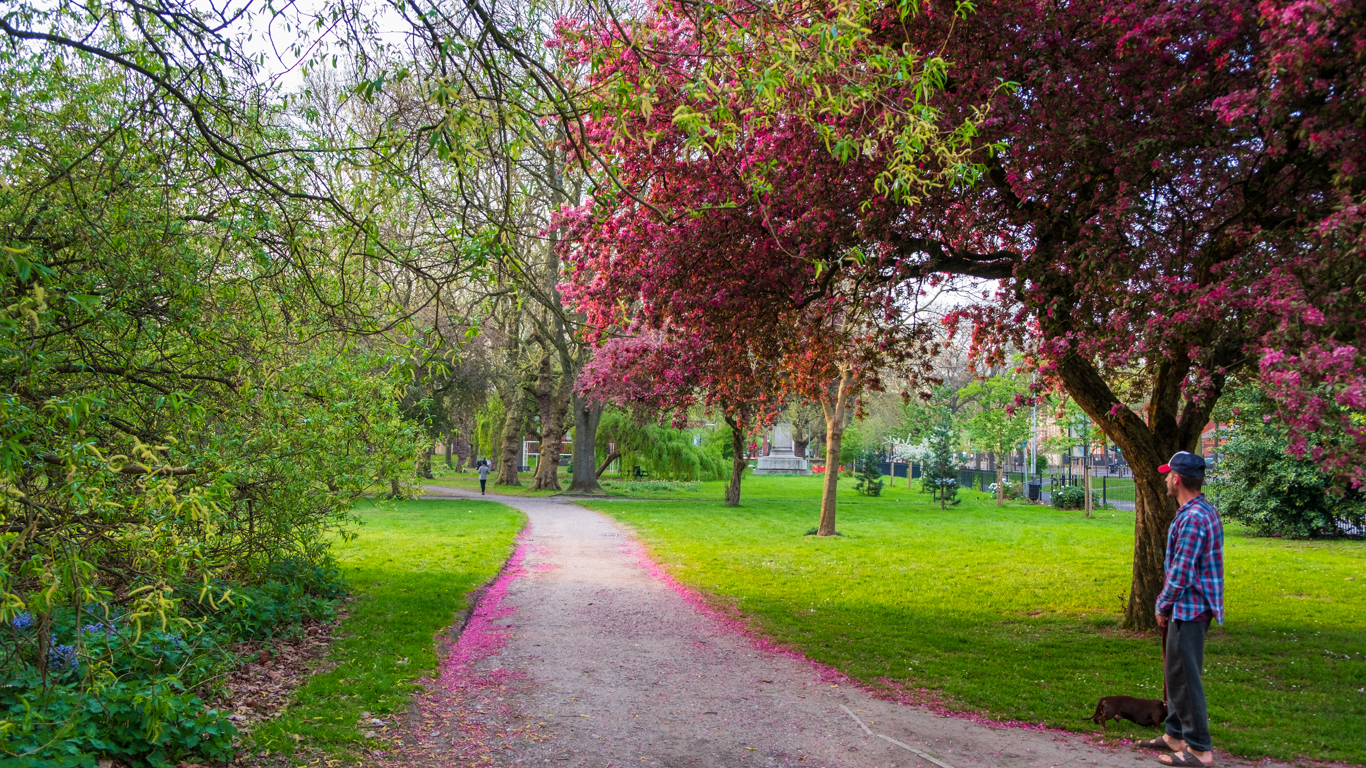 Scotland
Glen Affric, Scottish Highlands
The Highlands in Scotland has long been a location that people have flocked to, the world over. Unsurprisingly, autumn is a particularly gorgeous time of year to visit them – even if good weather can't be guaranteed.
As one of Scotland's finest ancient woodlands, Glen Affric provides sparkling lochs, haunting moorland and wonderful forests to enjoy the spectacular colours. Within the woods you can hike through miles of ancient pinewoods – in fact, the area displays one of the largest ancient Caledonian pine woods throughout the whole of Scotland. Pack a picnic – this walk is sure to take the whole day, at least.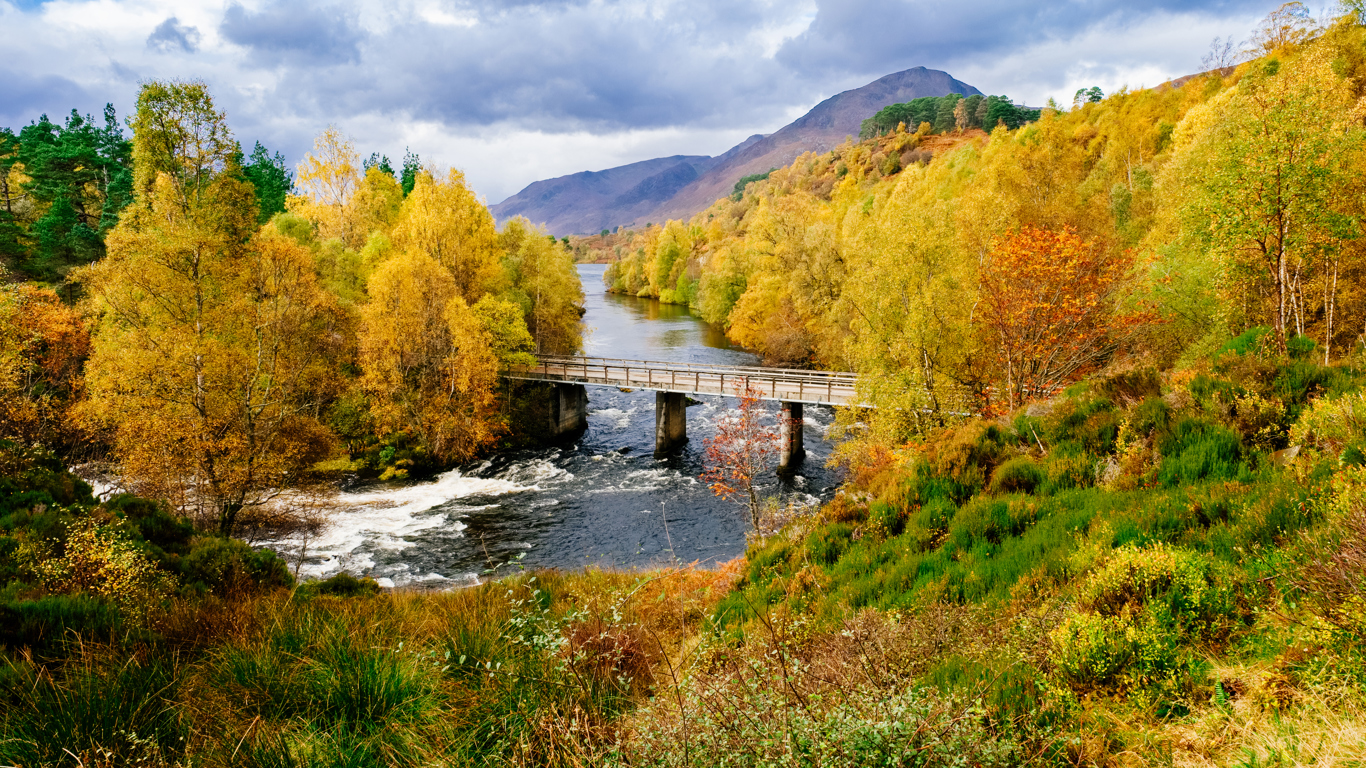 Northern Ireland
Glenariff Forest Park, County Antrim
Known as the Queen of the Glens, Glanariff is one of the nine Antrim Glens in Northern Ireland. The full park covers more than 1,000 hectares that compromise woodlands, recreation spaces, lakes and conservation areas.
There are a number of beautiful dedicated walks you can go on, but if you enjoy a waterfall walk, then there is a stunning one on the pathways of Glenariff Forest Park. It has a dedicated walk to see them which is approximately a 5km round trip.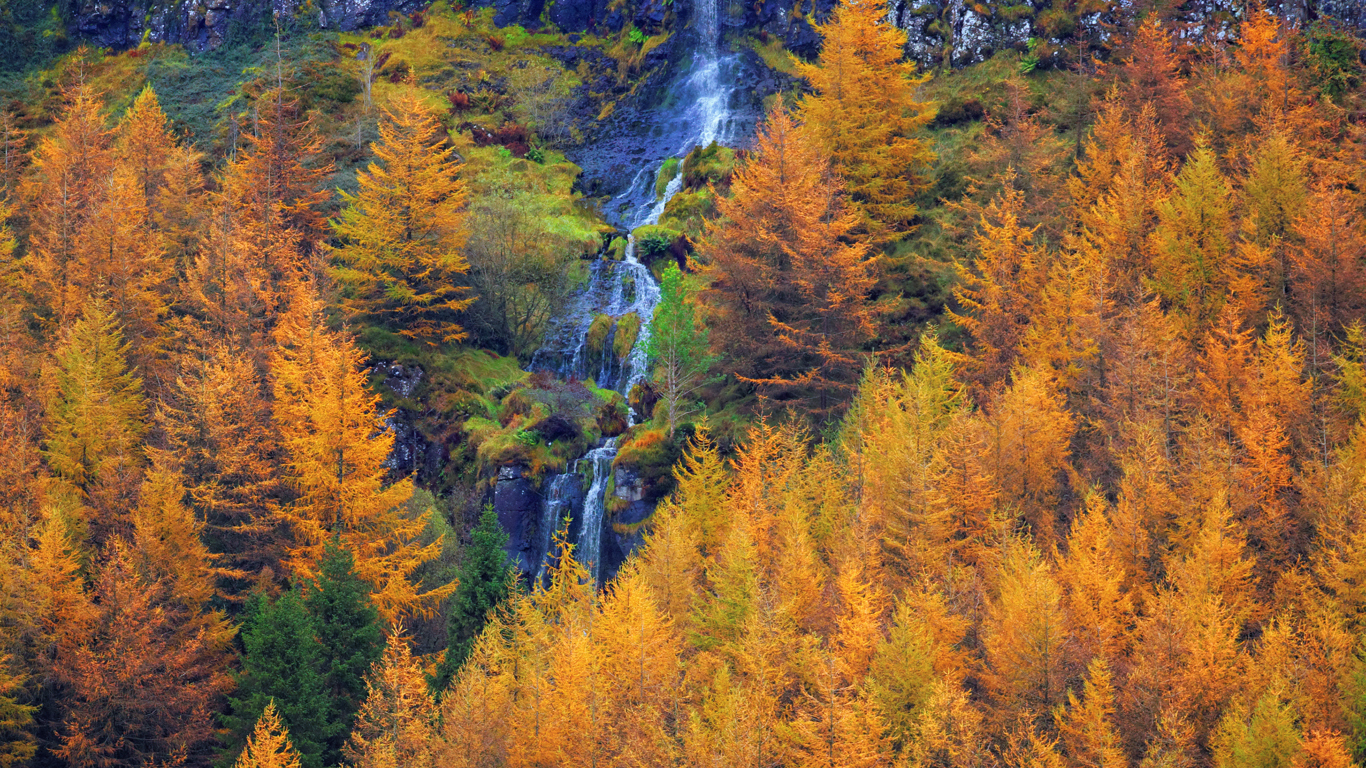 We are truly blessed in the UK to have some amazing countryside, and when better to enjoy it than in the autumn months. So get your walking boots (or welly boots) out, wrap up in a warm coat, fill a thermos and get out on a traipse around our beautiful British Isles.