The Best Reading Chairs for Comfort, Support and Relaxation
There aren't many things in life that bring us more joy than finding a cosy book nook to get lost in a great novel, with a cup of tea in hand. Books, newspapers and magazines can educate us, increase brain power, reduce stress and even transport us into different stories, cultures and places. We love to lose ourselves in the wonderful world of literature, both fiction and non-fiction. That's why we've carefully crafted a list of the best reading chairs for superior support and blissful comfort, so you can create a personal sanctuary as you while away an afternoon (or two) reading your next page-turner. As Comfort Experts with over 50 years of experience, we have thoughtfully selected these reading chairs with your enjoyment and wellbeing in mind. Every chair and sofa in our feel good furniture range is evaluated by our independent Occupational Therapist, Julie Jennings Dip COT HCPC, to ensure that they're the very best for your body.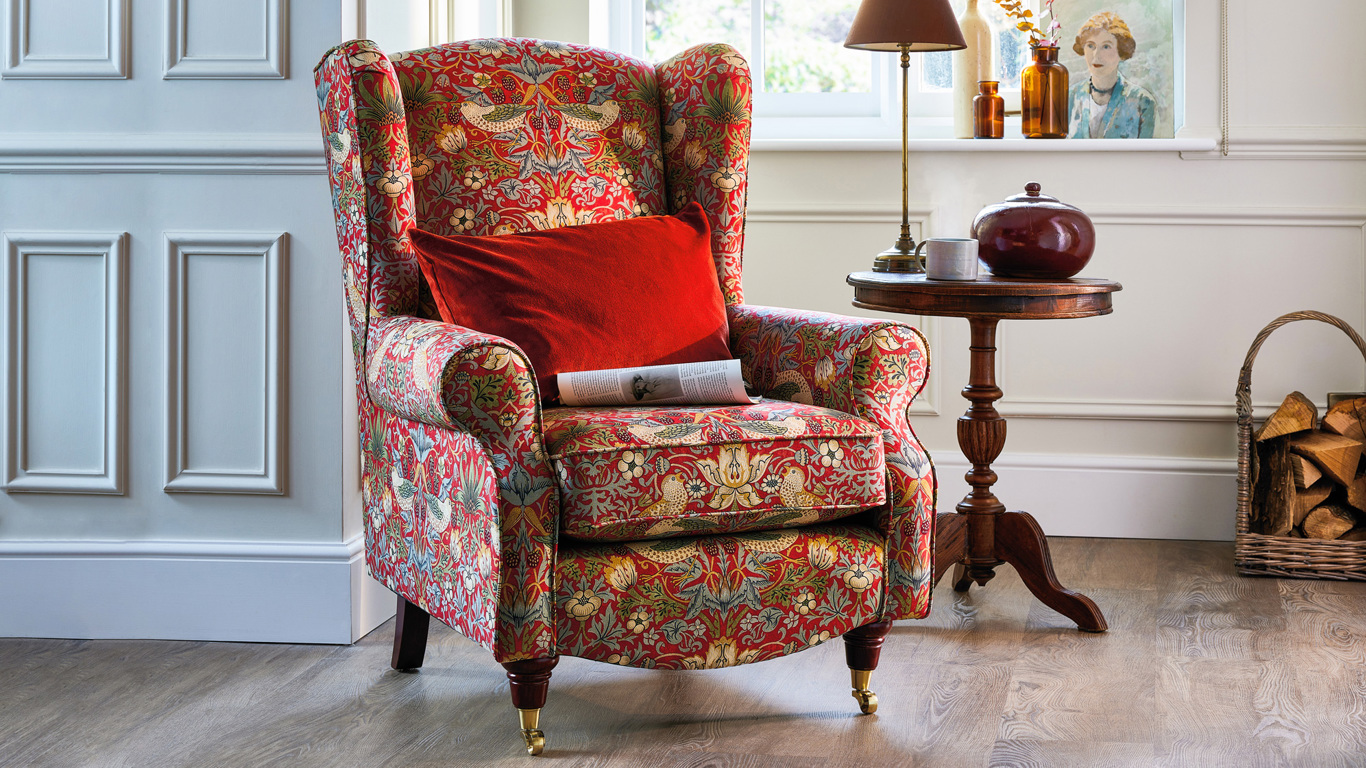 The Buckingham Fireside Chair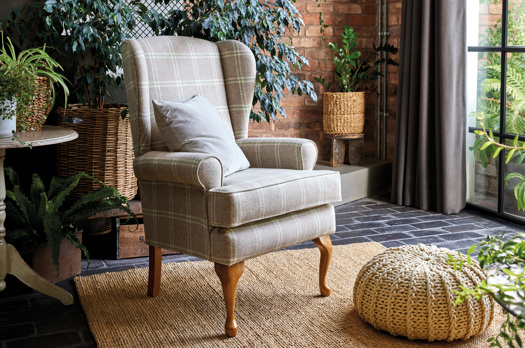 Our Buckingham chair is a fantastic example of how style and comfort fuse together in all of our designs, because we believe that practical seating doesn't have to compromise on style. With elegant Queen Anne style legs and a firm and supportive base designed to make getting in and out of the chair as easy as possible, the Buckingham is a great option if you plan to spend copious amounts of time with your nose in a good book. If this shade isn't your colour, don't worry, we have a whole host of other colours and patterns to choose from.
The Burrows Classic Armchair
.
Bring some vibrant colour into your space whilst you sit back and indulge in a new novel, with the Burrows Classic in these eye-catching colours. Featuring a plush two-tiered design and support for your back, neck and head, it's a great option if you struggle with your posture. Find out more about why posture is important and how to improve it in our correct posture guide.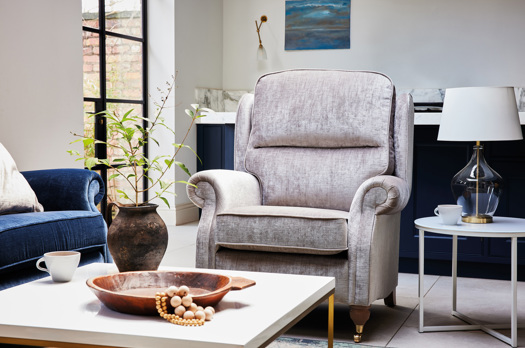 The Carnaby Armchair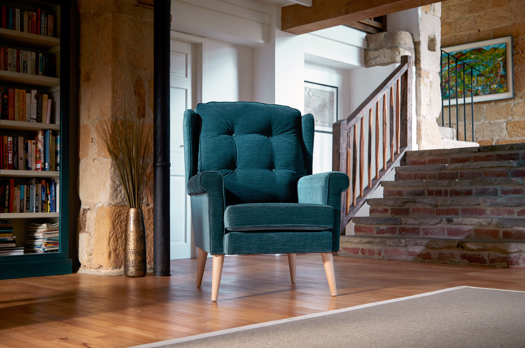 Enjoy a 1960s-inspired reading chair with our Carnaby Collection. For reading the newspapers in the morning or flicking through the pages of your book late into the evening, find boundless comfort with our 1960s-inspired Carnaby Armchair. We've added even more padding to the lumbar region for optimal back support and the square-shaped arms offer stable grips when getting in and out. Just imagine this design situated in a cosy corner of your living room; you'll never want to sit anywhere else.
The Beaumont Drop-Arm Sofa
The Beaumont sofa makes for a modern and sophisticated book nook. For a comfortable reading seat with a more modern aesthetic, the Beaumont Drop-Arm Sofa is ideal. With the flexibility of four arm positions, taking it from a sofa to chaise longue or occasional bed with ease, it's far from your average sofa. The Beaumont also has the lowest seat height of our drop-arm sofas, at 18-inches, giving it a more contemporary look. The scatter back cushions are not only luxurious to sink into after a long day, but they are also a great place to add accents of colour or pattern to your interiors. If you'd like to try this out to see how fabulous the design is, you can view it at your local showroom.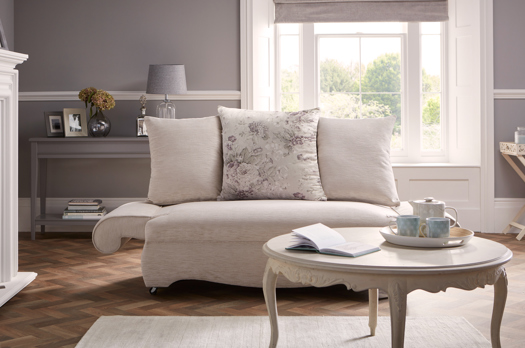 The Glenmore Fireside Chair
Our Glenmore Fireside Chair offers the very best in comfort and aesthetics, making it one of our top reading chairs. Like all of our chairs and sofas, the size you take home will be chosen using our Exclusive Chair Fitting Service and will ensure optimum support and help ease any discomfort. With its elegant wooden legs – available in up four design options, and fitted with an optional sprung seat cushion, this chair really is a dream to sit on whilst delving into the pages of a new book.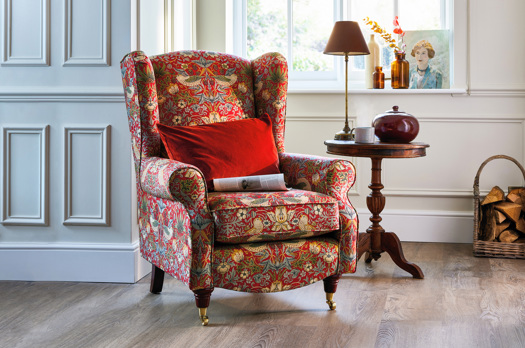 The Aysgarth Power Recliner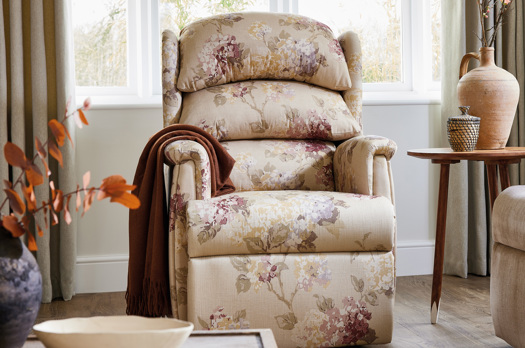 When sitting down for long periods, comfort is paramount to your wellbeing. Correct support can help to ease stiffness, aches or pains you may have, and prevent new problems. Our Aysgarth Power Recliner has soft padded cushions that mirror the contour of your spine to support your back in all the right places. Fitted with two easy touch buttons, you can adjust the recliner to find your ideal relaxed position, and rest your arms on the padded armrests – just try not to fall asleep!
The Bicester Riser Recliner
With its classic silhouette and supremely comfortable fit, our Bicester Riser Recliner is a fond favourite. This single motor riser recliner can be positioned for optimum comfort and is so easy to use. It's also available in a matching two-seater sofa – what's not to love? If you're not sure what kind of Riser Recliner is right for you, take a look at our Riser Recliner guide, including lots of useful information on sizing, finance, motors, fabrics and more.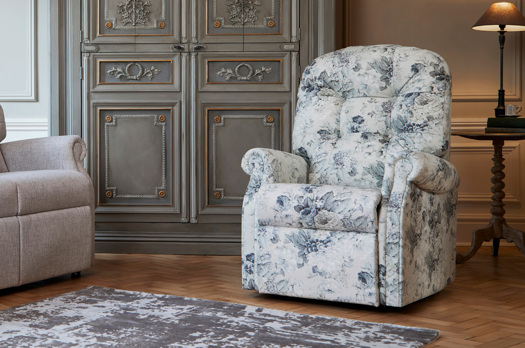 The Burrows Relax Sofa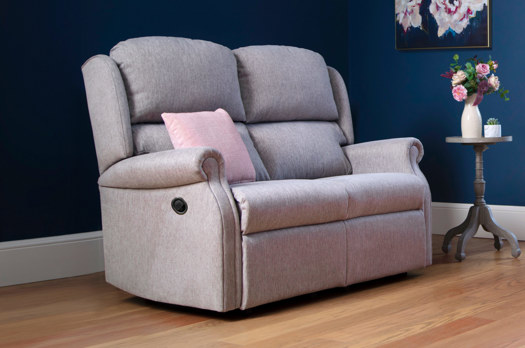 As Jane Austen once wrote, "It is a truth universally acknowledged that a reader in possession of a good book, must be in want of a comfortable chair" – or words to that effect! And we couldn't agree more. Our Burrows Relax Power Recliner is exactly where you want to position yourself if you fancy spending some downtime reading. The two-tier back provides support to the head, neck and back, whilst the wider design means you have more room to find an oh-so-comfortable position.
The Ripley Power Recliner
If you're an avid reader, you'll adore our Ripley Power Recliner. The dual-motor control means that the backrest and footrest operate independently of each other, so you can adjust them to your heart's content. Our recliners come in up to five sizes, starting from super petite to super grande, so you can find the right size for you. With the optimum support of this comfortable reading chair, hours sat down can feel like minutes.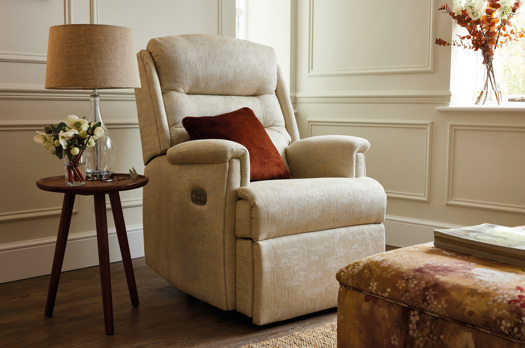 The Stressless Opal Cross Recliner
Our final option, the Stressless Opal Cross Recliner, looks a little different with its statement chrome cross base and footrest, but when it comes to support and comfort, it delivers on all fronts. The glide system automatically adjusts to your body weight, making reclining a breeze. The leather fabric not only looks the part but is highly practical if you're prone to spillages or have a loveable furry friend. For more information on how to take good care of your chairs and sofas, see our furniture care guide.
We hope this list of the best reading chairs has helped you to find a sumptuous and, most importantly, comfortable place to sit back, relax and enjoy a great novel. If you'd like to take a look at our full collection of chairs, you can find our range here.