Designing the Perfect Living Room: Be Bold
The home is an intrinsic part of what makes us who we are. It can be a window into our likes and dislikes, our personalities, and an opportunity to let our individuality shine.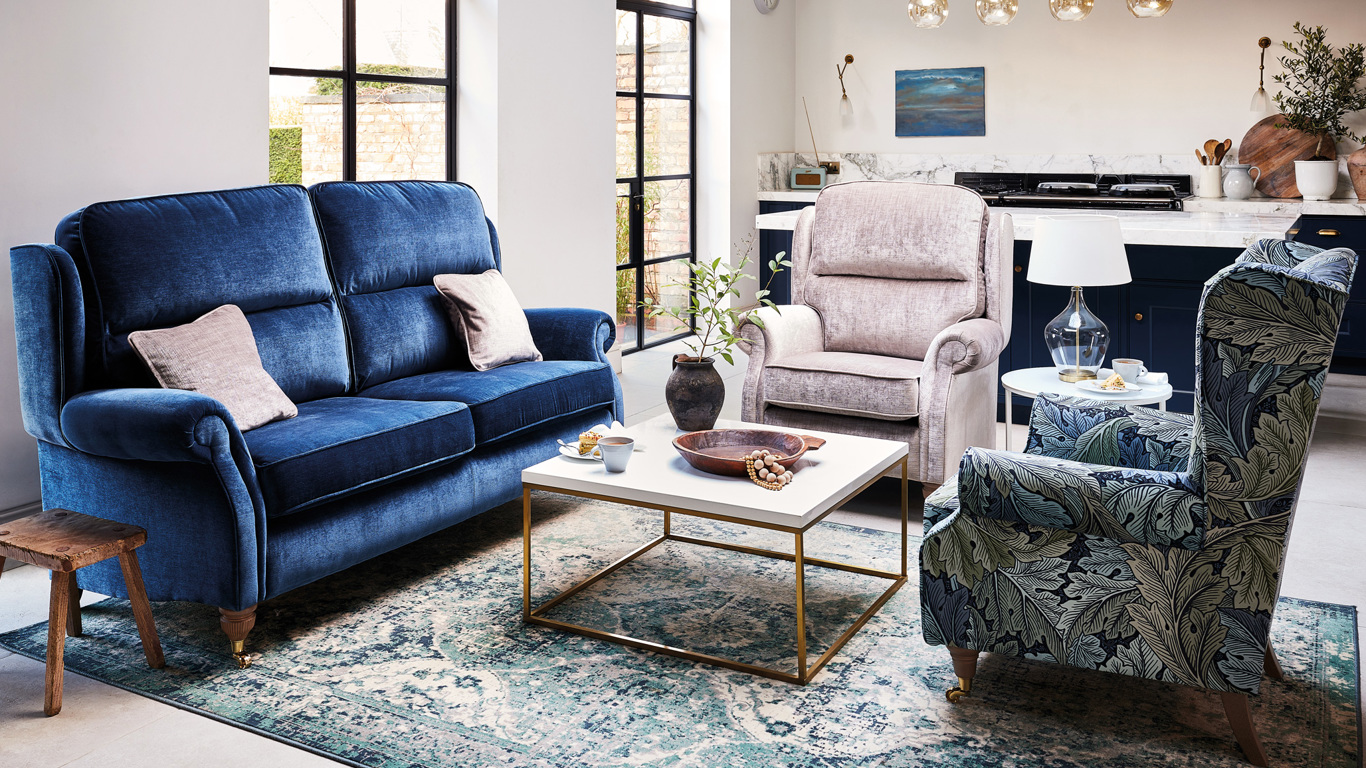 We sat down with experienced Interior Designer, Claire Maillinson, who has been working in the industry for over 30 years. She shared her insights into creating a beautiful living space; advising that one thing that has stood the test of time is beginning with a blank canvas, using neutral colours and then adding bold accent colours to bring a room to life. A fabulous way to do this might be a striking Fireside Chair in an otherwise quiet corner of the room, placed near a window to really let the colours shine. It could also be a beautifully made sofa with bright and bold accessory cushions adorning it. If you're feeling particularly adventurous, there's always the option of having neutral walls and flooring with a statement suite – mixing and matching colours with patterns is a particularly eye catching style.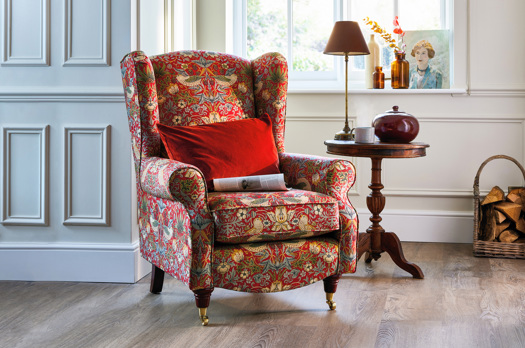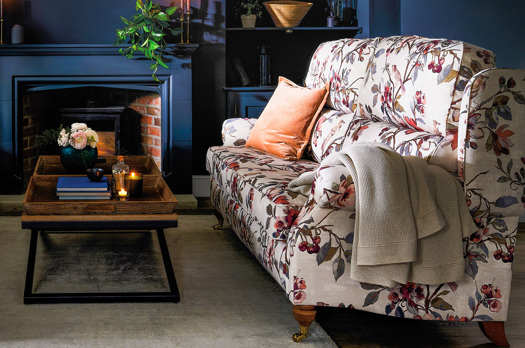 When thinking about designing a room, one thing you don't want to feel limited by is fabric choice. Whether it be a specific texture or colour you are after, you'll want to find a retailer who can provide a myriad of choices. At HSL, you are able to choose from our vast range of beautiful sofas, chairs and recliners, and then once you've found the right choice, you can browse hundreds of fabrics and leathers to suit your personal style. The choice we have is second to none, whether you're looking for check, floral, statement print, velvets or beautiful block colours; we have it all. This includes some fantastic designer fabrics from internationally renowned British design houses: Morris & Co, Moon and Sanderson.
An aspect that people don't often factor in when looking to redecorate, is the physical benefits your furniture can offer. A relatively unknown side effect of sitting on chairs and sofas that don't fully support your body, is that your posture can be severely affected. Occupational Therapist, Julie Jennings Dip COT HCPC explains: "Many of us have developed what is often referred to as a 'Comfort Posture'. This term refers to the most comfortable position we adopt in a particular seat. If our usual furniture does not provide adequate postural support then our comfort posture may be detrimental to our overall health and fitness, leading to, at best, aches and pains, and at worst, damaged joints and deformity."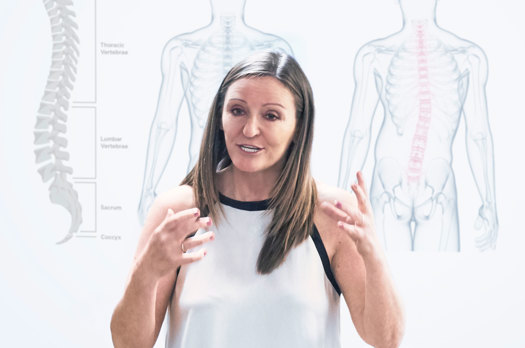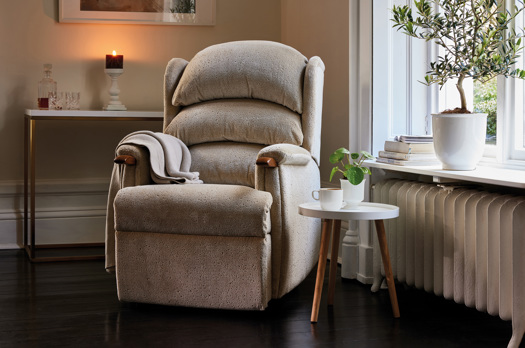 As specialists in comfort furniture, we create chairs and sofas that are designed and built with CleverComfort™. Our furniture is ergonomically designed to ensure key areas of your body such as back, hips, legs, neck, shoulders, head and arms receive the correct levels of support, to improve your posture and wellbeing.