Living Room Colour Combinations: The 10 Best Colour Schemes for Your Living Room 
Colour really is the key to transforming the feel of any interior space. That's why, when it comes to choosing your living room colour scheme, it's important to get it right. Your living room colour palette will also be the inspiration for the rest of the room's design - from furniture choices to lighting options. To help you out, we've put together our top 10 favourite living room colour combinations, so you can create your own wow-factor living room.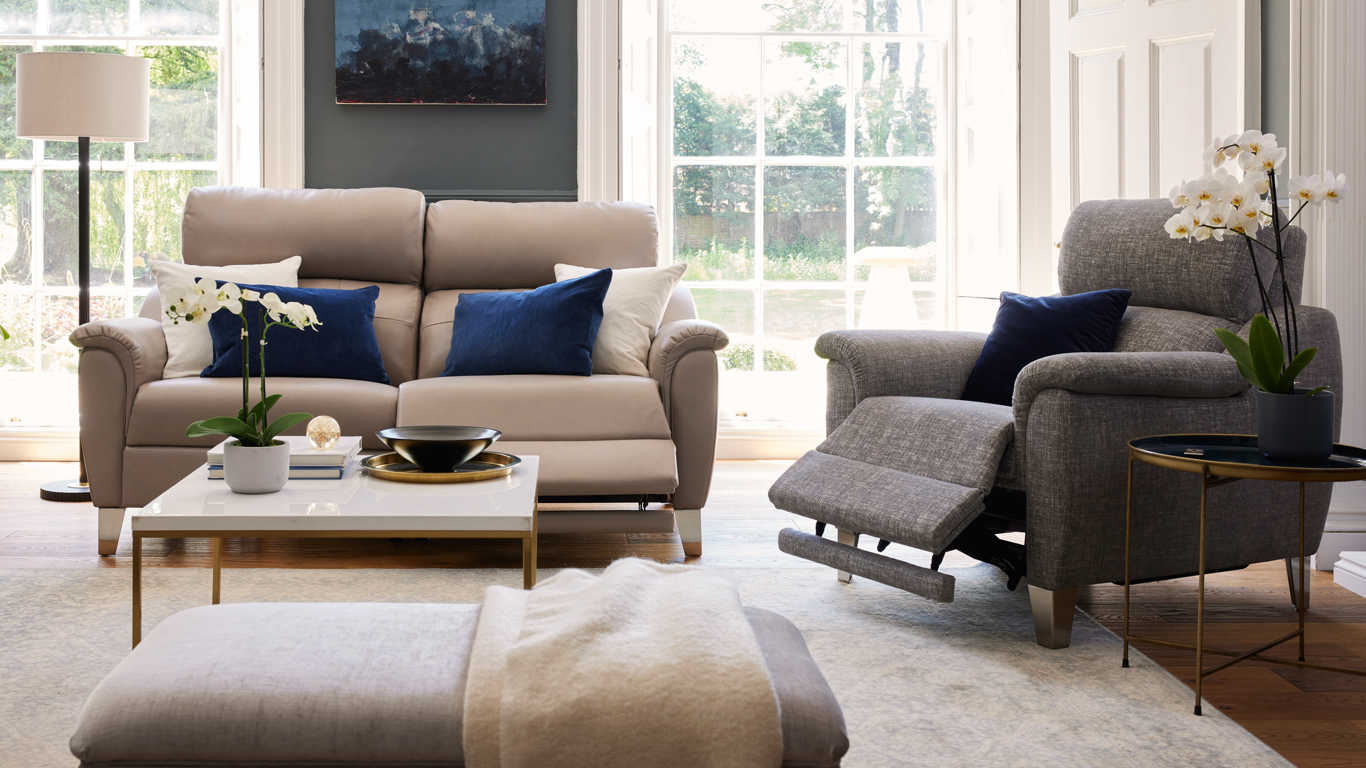 1. Soft neutrals
You don't always have to go bold to create a stand-out interior space. Creating a calming oasis with harmonious neutrals and channelling the on-trend Scandinavian aesthetic will give your living room a timeless feel. If you're after a sophisticated look, consider blending white, beige and stone hues with wooden accents. Versatile and soothing, neutrals give you the freedom to play with different accent colours through textures and finishes if desired.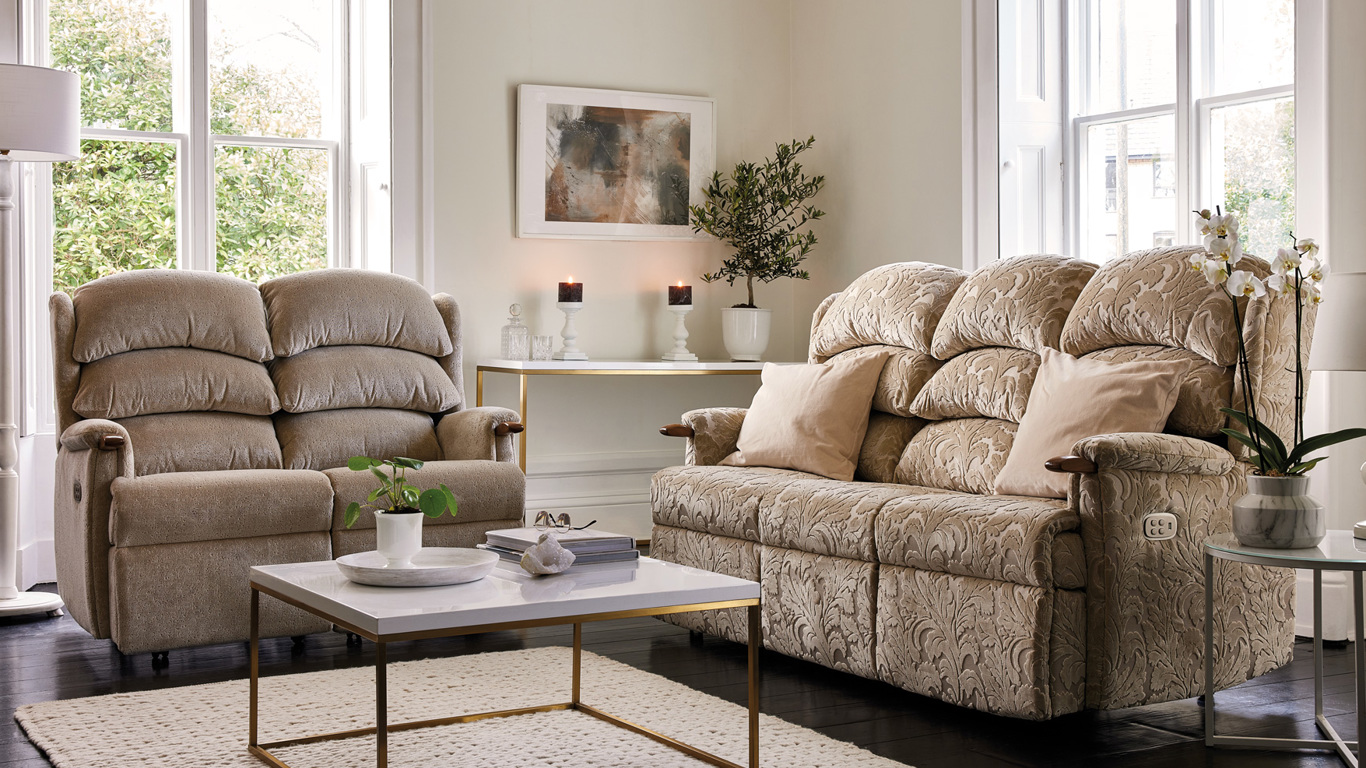 2. Soothing greens
When it comes to the best colour combinations for your living room, there's a reason that green was named one of the best colours to paint a living room. Reminiscent of growth and renewal, green comes in various shades – from cool sage to deep emerald. If you want to create a contemporary feel, mix dark green shades with dusty pink accent pieces or, for a Regency vibe, use pale pinks and pale greens for that period-style look.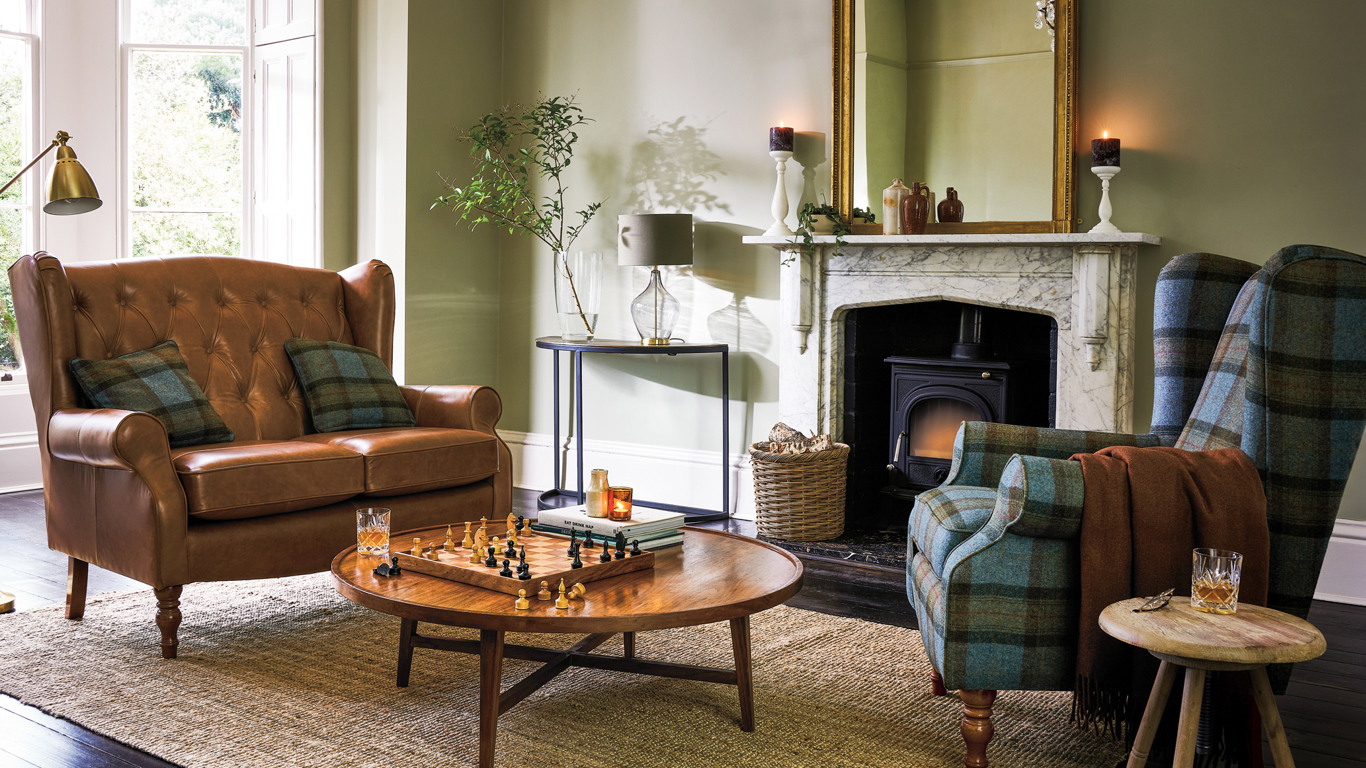 3. Modern colour combinations
However, living room colour combinations don't have to be vibrant to add a burst of personality. White, black and gold tones will create a sleek and modern atmosphere in a simplistic way. Incorporate black through furniture choices and layer in elements of gold through accessories and accent pieces against white walls for a bright and put-together feel.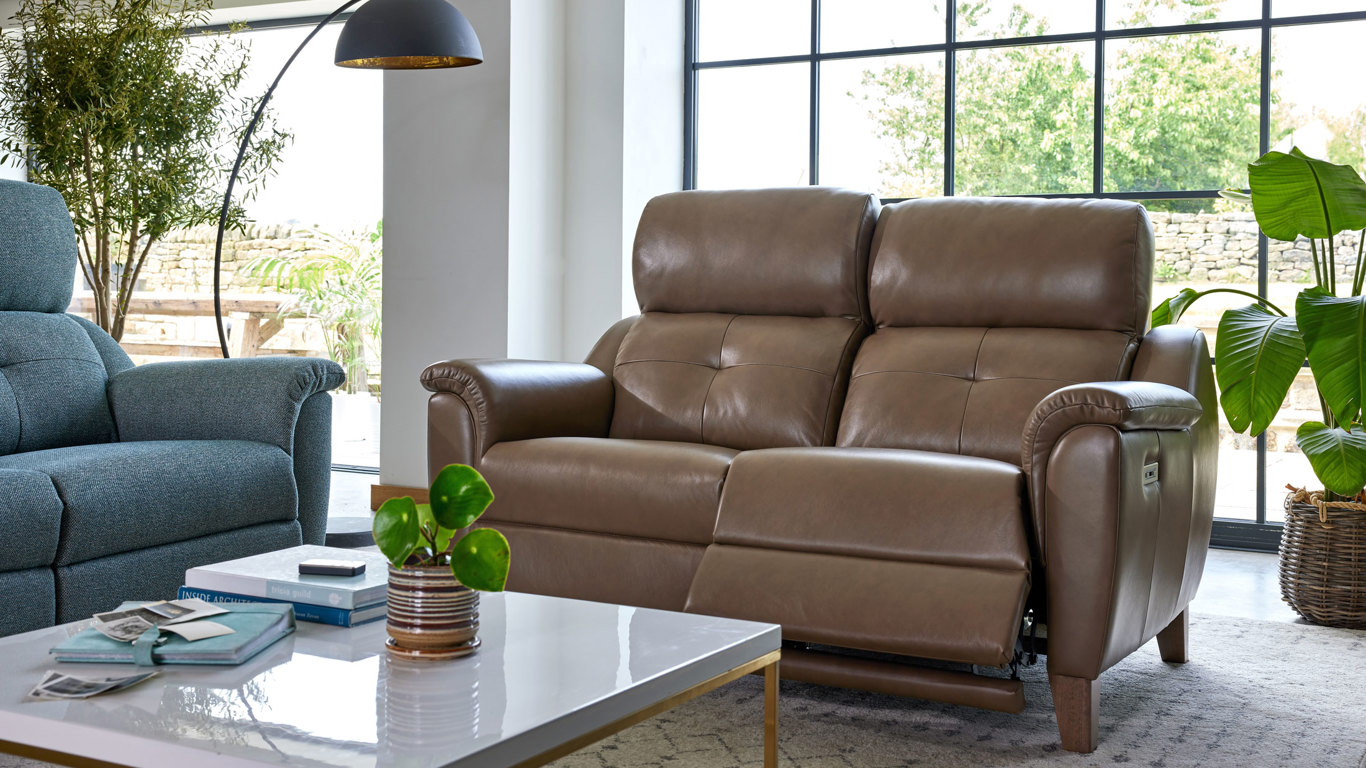 4. Classic and sophisticated
A navy-blue living room colour scheme is one of the most popular living room colour schemes out there. A classic tone, navy will add a dose of stylish elegance to your living room. Make a statement with a navy feature wall and finish with soft, wooden oak accents to unify the room's colour scheme. Decorate with lamps, flowers and ceramics for a delicate feel. If you don't want to commit to painting the walls, consider a navy-coloured sofa as a feature piece.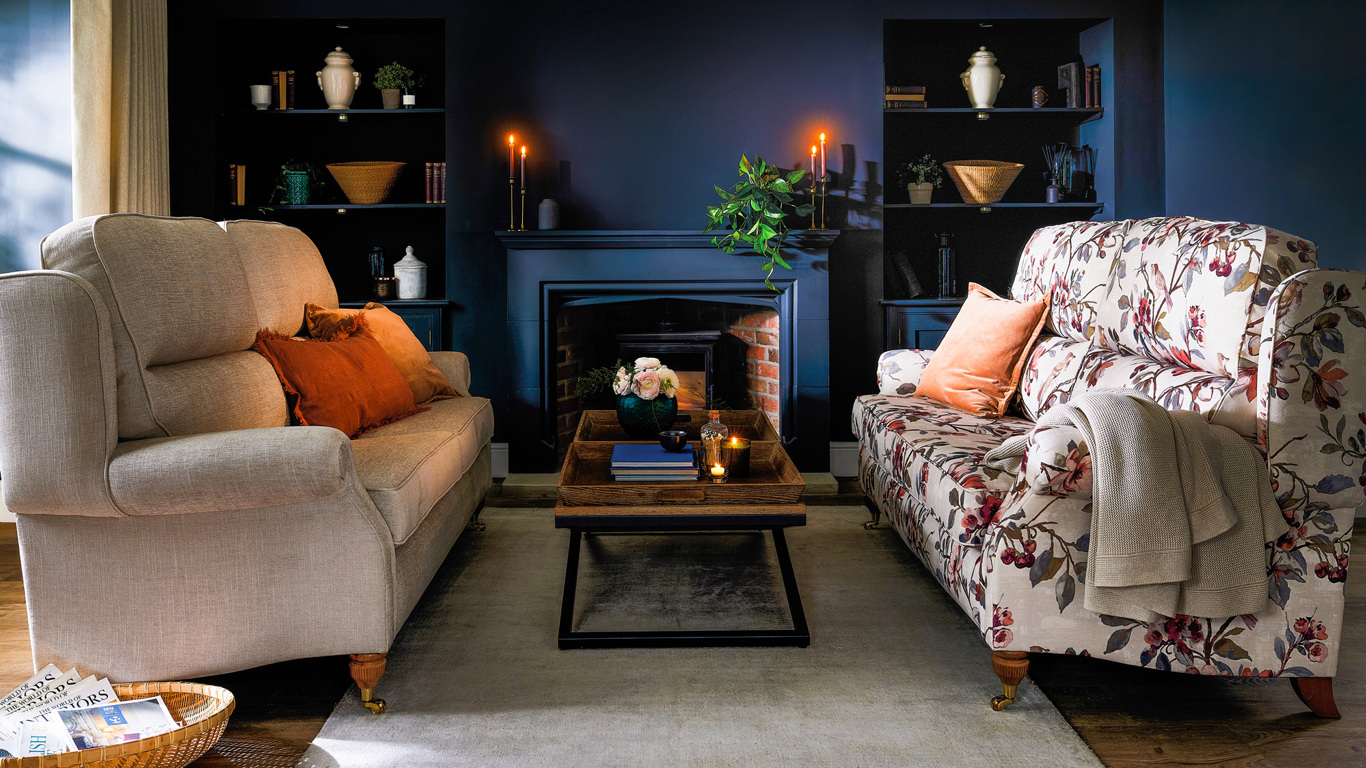 5. Contrasting vibes
Inject a little zing into your living room with a yellow and grey colour combination. Spice up your space by incorporating splashes of yellow through paint, artwork, furniture and accessories. This colour combination can be altered to suit any style – from traditional to contemporary. It all comes down to the saturation of the colours you choose. For a harmonious balance, pair a warm colour with a cool one. If a rustic look is more your style, opt for paler shades, or just pick one statement yellow furniture piece to switch up your grey living room and keep things simple.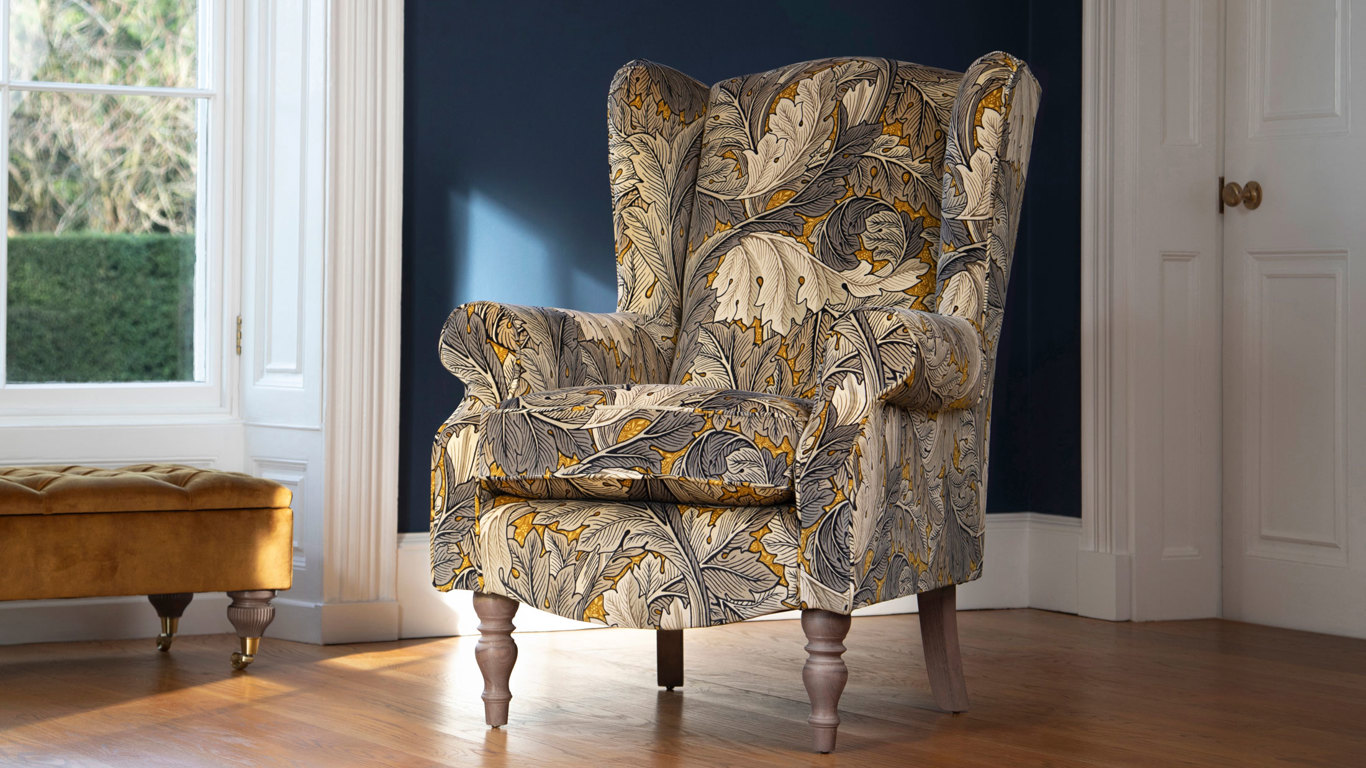 6. Au naturel
The Dulux Colour of the Year for 2023 is Wild Wonder – a positive, glowing tone that's inspired by the natural world. Taking inspiration from nature's ecosystems, having a living room colour scheme based on soft pastels and earthy shades will help to create a rich, energetic space that will spark joy. When it comes to the best colour combinations for a living room, pastels and earthy shades are easy to layer together – which will add to that comfortable feel.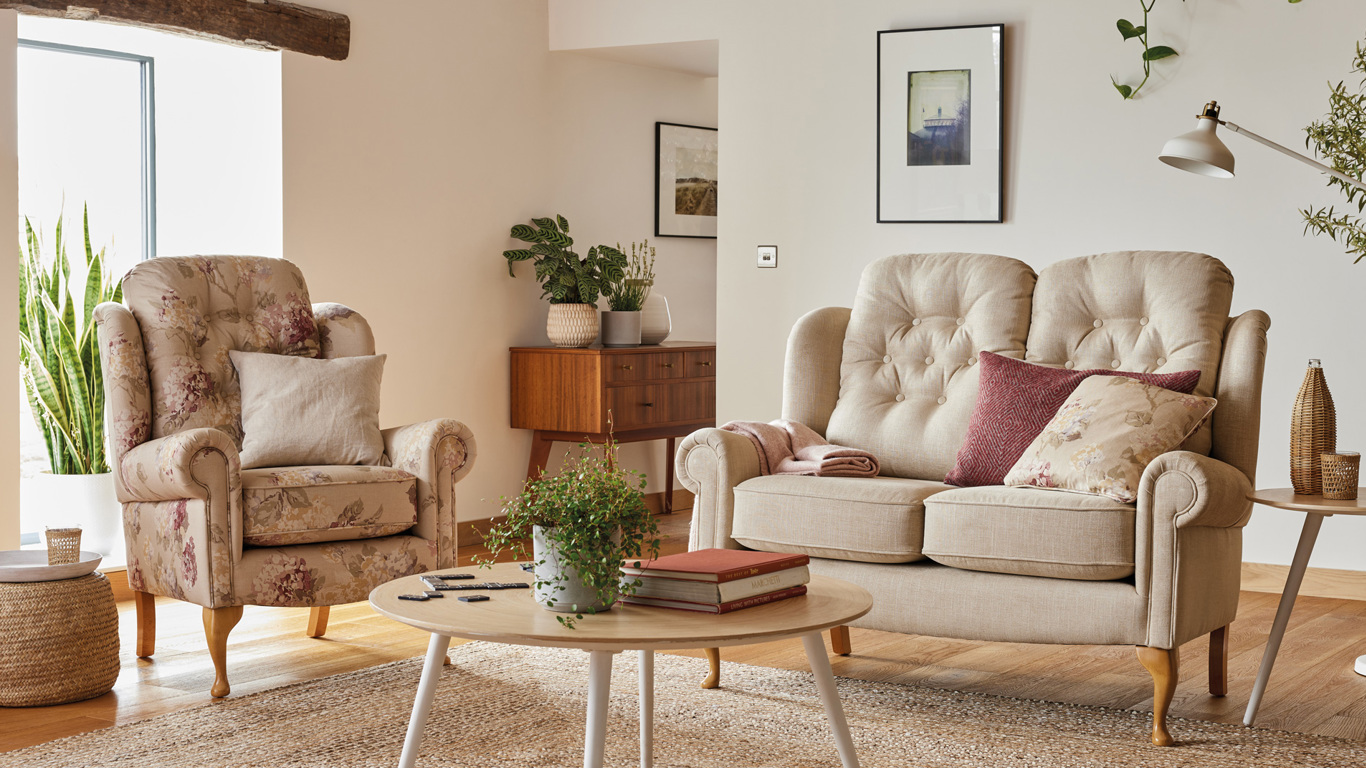 7. Long Island living room
Create a gloriously colourful living room using soft yellows, greens and blues. Pair with plant themed art prints, a patterned sofa, scatter cushions and indoor plants to brighten up the space. Bring in a rug or an accent piece of furniture to mix pretty shades and patterns.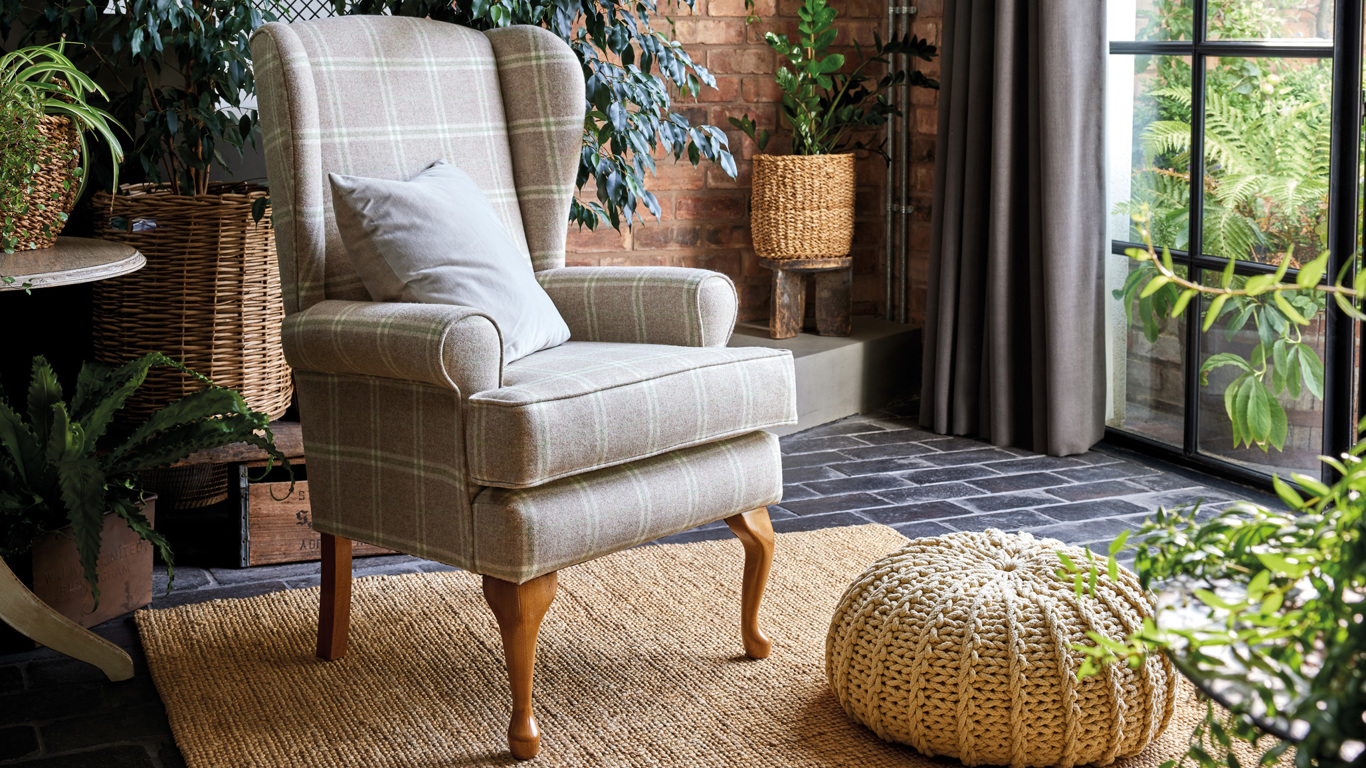 8. Maximalism
Having been a part of the design world for centuries, maximalism is a particularly popular style in many homes. Incorporating plants, eclectic colours and patterns, as well as other accessories into your living room space will help to create the maximalism aesthetic. Playing around with patterns using key pieces of furniture such as the sofa and accent chairs is also key to pulling off this look. Design experts suggest that there should only be one or two 'wow-worthy' pieces within the room to create that sense of grandeur. It's all about layering within a maximalist space and using multiple surfaces such as bookcases, side tables, walls and furniture to display your personality.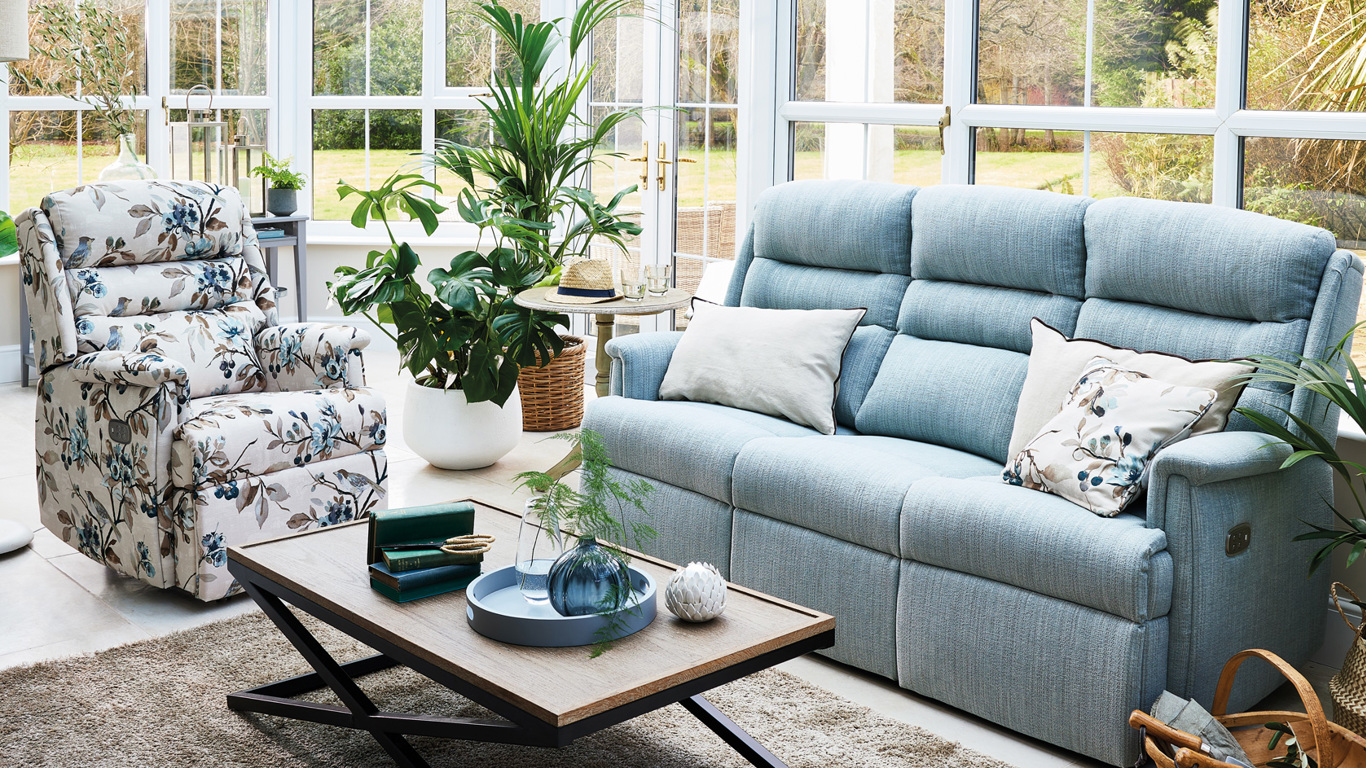 9. Restful sanctuary
Pair subtle pink florals with duck egg blue tones to bring your living room to life. Add in different patterns and hues via accessories, upholstery and cushions to contribute to the room's unique character. Employ a variety of textures to also keep the space interesting and prevent the scheme from falling flat. At HSL, we have plenty of fabric options to choose from. Discover our range here and pop into your local showroom or arrange a free home visit to see the full selection.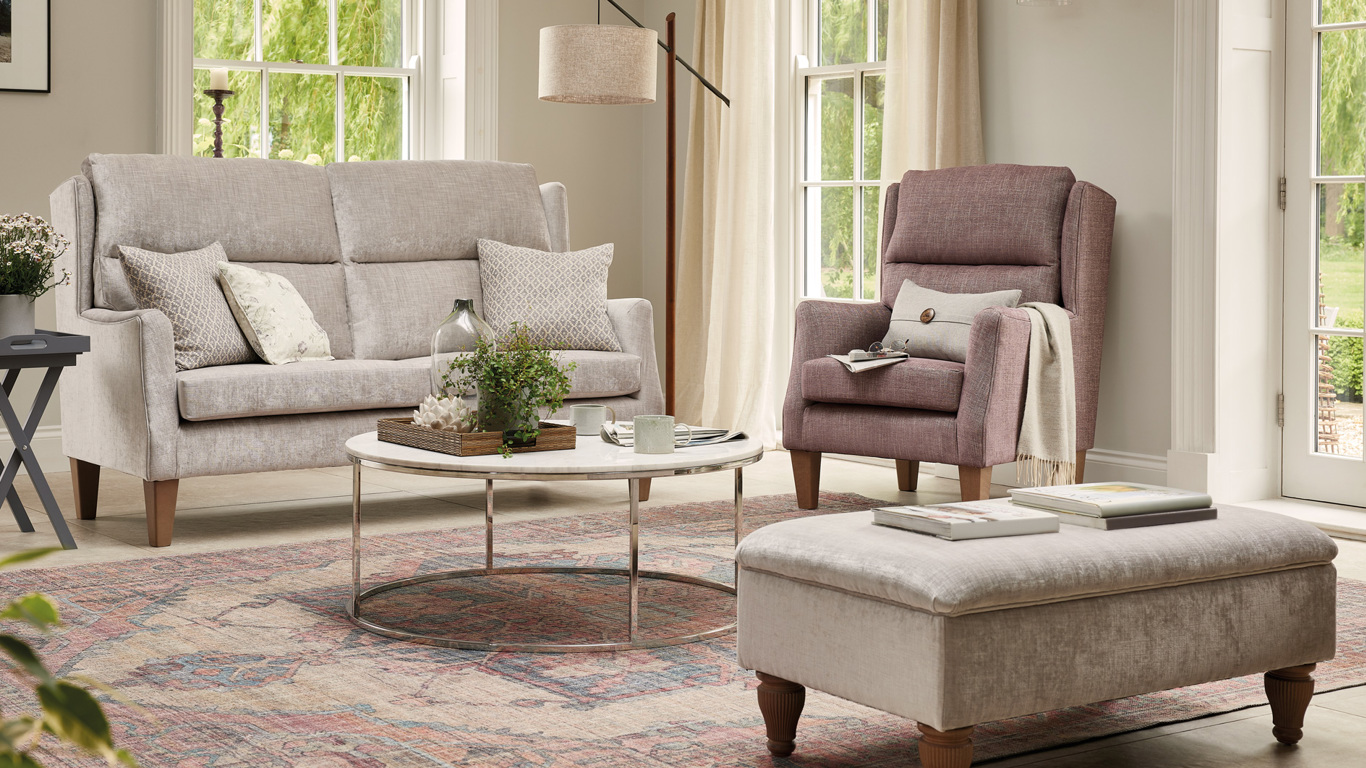 10. Bohemian Paradise
A combination of brick reds, earthy browns and vibrant greens is the living room colour scheme to go for if you want to create a Bohemian aesthetic. When it comes to boho décor, it's about creating a relaxed, warm and lived-in feel. You can either go all in by mixing patterns, colours and textures, or you can be more subtle with just a few eclectic touches, as a nod to bohemianism. Add texture into your living room with wall hangings, rugs, wooden furniture, artwork and even stacks of books. It's all about layering fabrics over your furniture, having lots of crazy pillows and following the rule of 'more is more'.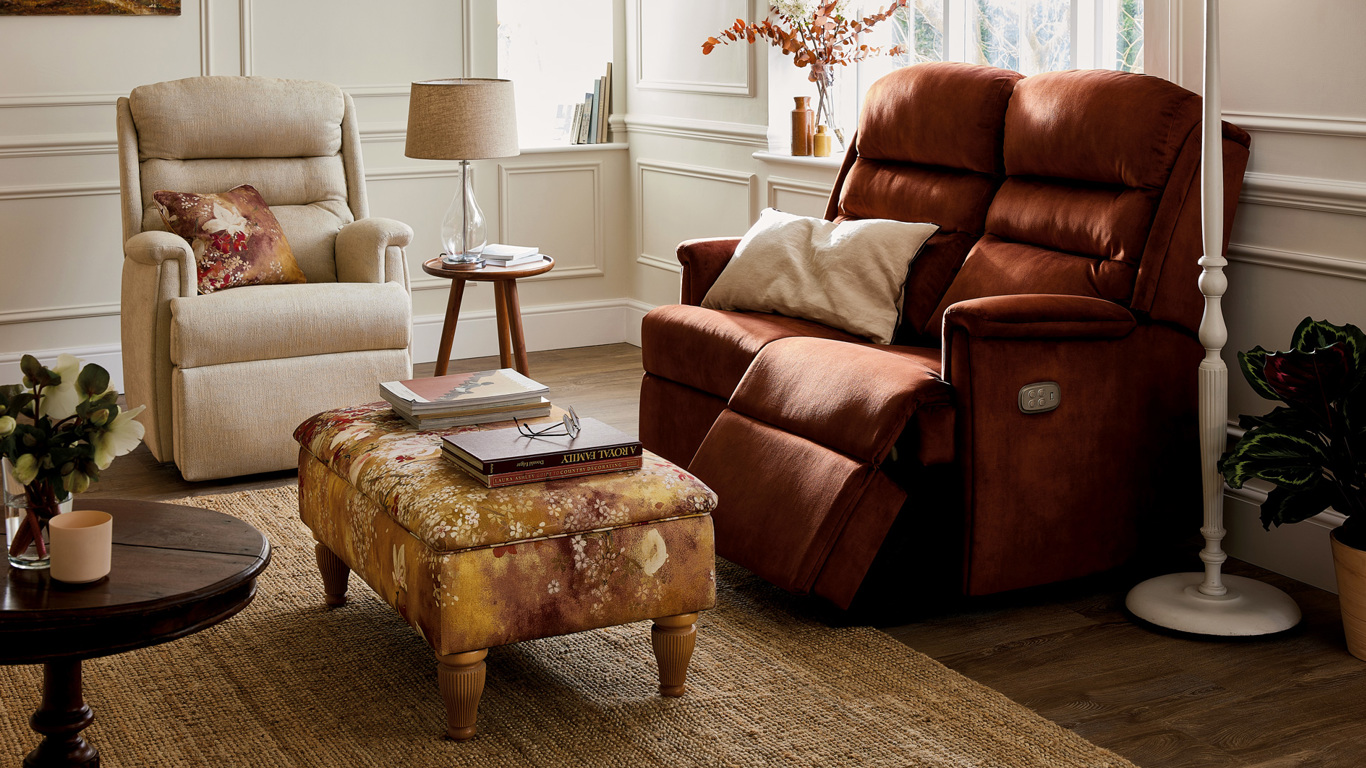 And those are our top 10 best living room colour combinations. We hope that this has inspired you to refresh your interiors, whatever your style. If you're looking for more home inspiration, check out our other blogs here. If you want to pop into showroom or book a free home visit, please don't hesitate to do so.