Drop-Arm Sofas
Sit or snooze in style on an adjustable sofa that transforms quickly into a feel good chaise longue or wonderfully supportive daybed.
Perfect for anyone who loves to relax, our drop-arm sofas are innovatively designed, so they can be adapted into multiple seating or resting positions with ease. Elegantly styled and available in a wide range of fabrics, you're sure to find an adjustable sofa to complement your home. Combining good looks and style with the ultimate practicality, a drop-arm sofa is a great option for those that want the best of both worlds. Designed to fit and built to last, all of our furniture pieces are handcrafted using the best quality materials and are made with passion and care. That's why our furniture has a 25-year frame guarantee. We believe in the quality of our drop arm sofas and know that you should too.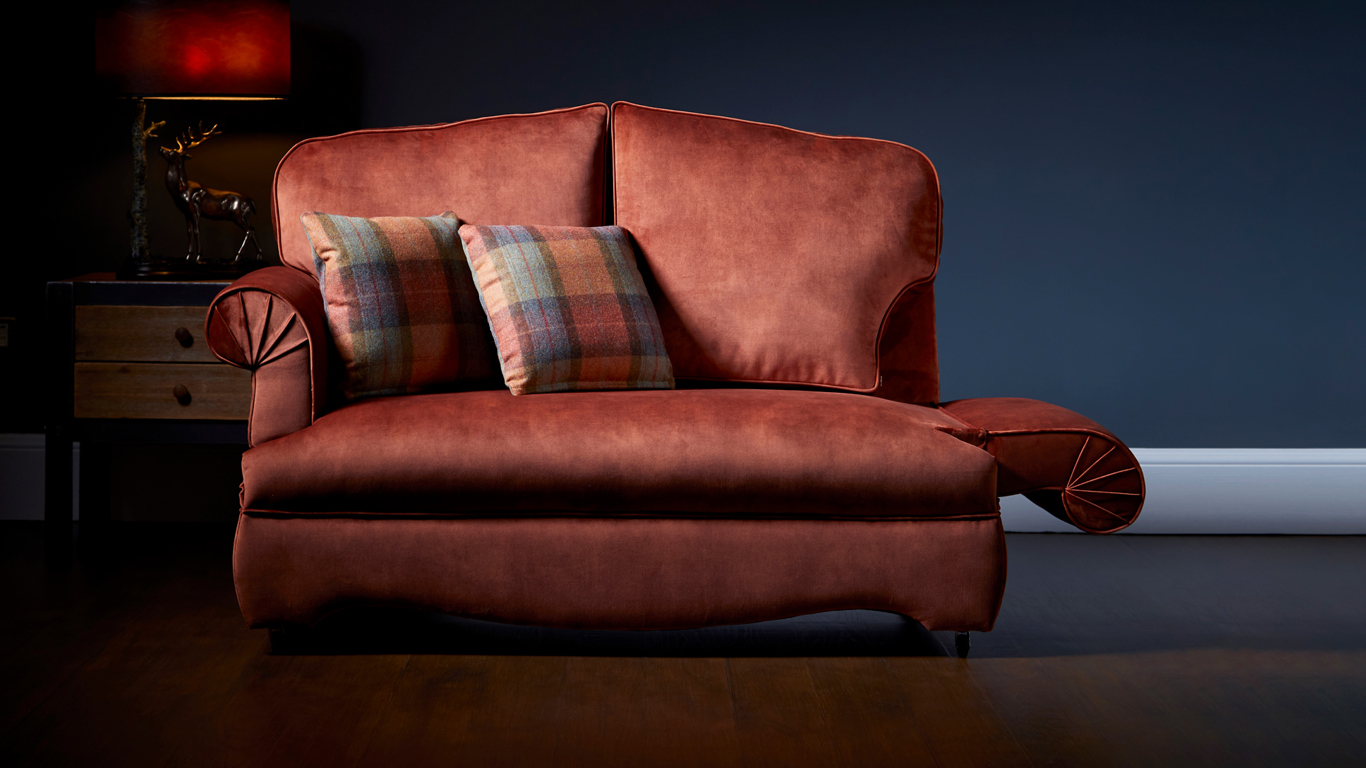 Designed for customisable comfort
You don't need a sofa with removable arms to enjoy customisable comfort. Instead, just simply push the arms to the side and relax. Read more in our sofas guide.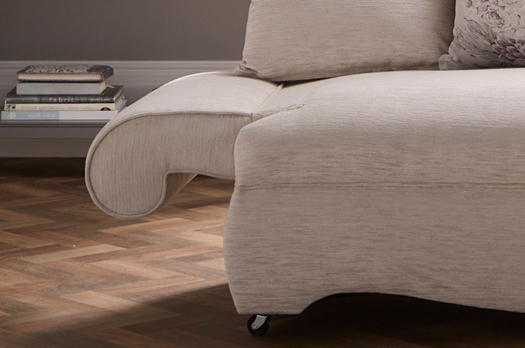 Movable arms quickly transform the sofa when you fancy a nap.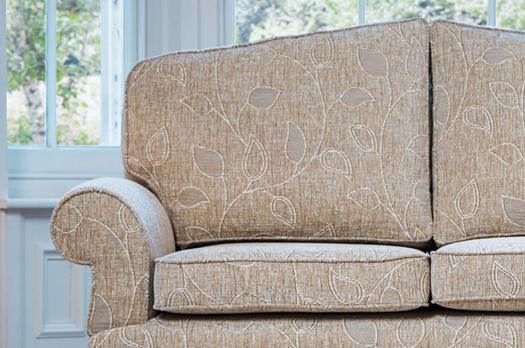 An elevated seat makes it easier for you to get to your feet.
Choose from a wealth of fabrics
Our comfort specialists are here to guide you through your options.
Order your brochure and swatches
Sit back and browse our beautiful handcrafted furniture. You'll find a free swatch card in there too.
Request a Brochure