The Aysgarth Riser Recliner Offer
With gloriously soft yet supportive cushioning and equally luxurious fabric, few chairs feel as good as the Aysgarth Riser Recliner.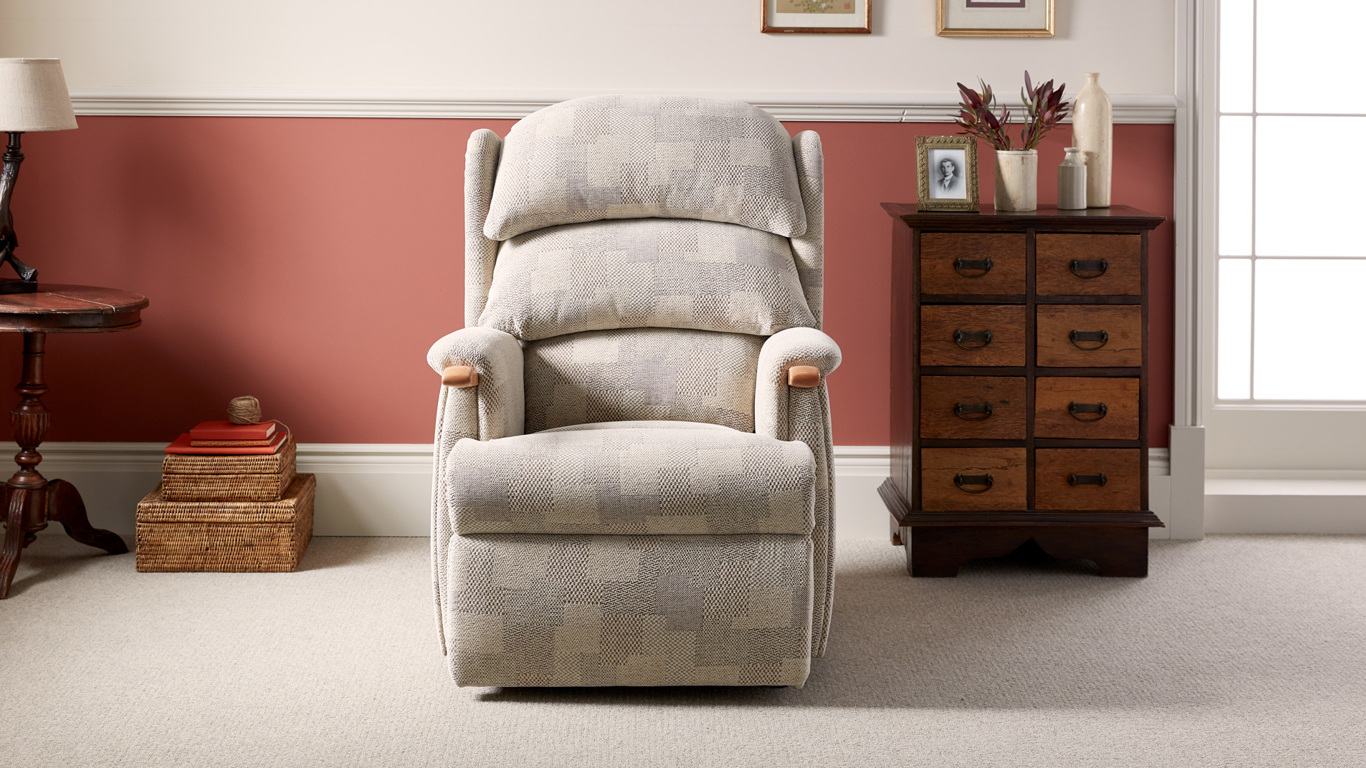 This offer includes a choice of three fabrics

Sandringham Plain Sand
By HSL
Sandringham Leaf Sand
By HSL

Harris Patchwork Biscuit
By HSL
Handcrafted for your comfort and wellbeing
The Aysgarth Riser Recliner offers a perfect combination of comfort and care, with your head, neck and lower back all beautifully supported.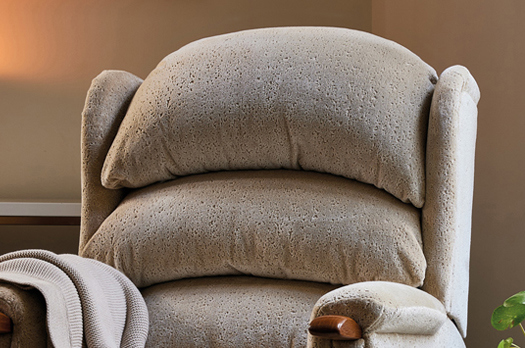 Cascading back cushion for targeted support.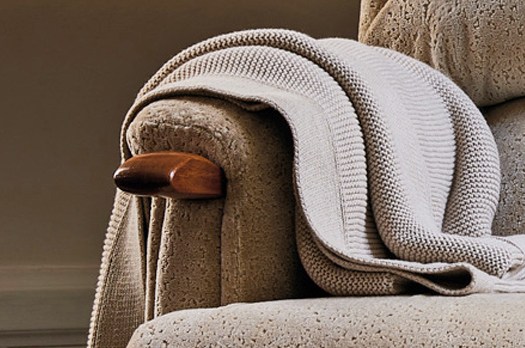 At the touch of a button the smooth rising function effortlessly helps you to your feet.
Find your nearest showroom
Everyone's shape, size and sitting needs are different. That's why our Comfort Specialists will work with you to assess your unique needs and assist you at your own leisure.
Available with a matching Power Recliner and 2 and 3 Seater Power Recliner Sofa
Beautifully soft yet supportive cushioning makes the Aysgarth an exceptionally comfortable collection.
Discover more about the Aysgarth Riser Recliner Offer
Chair Sizing
The fit of your chair can have a significant effect on your overall wellbeing. That's why we offer the Aysgarth Manual Recliner in three sizes.
Petite
Standard
Grande
Our Comfort Specialists will advise you on which size chair best suits you and your posture.
Delivery & Pricing
Prices from £1750
We'll craft your furniture to your size and style choices.
View pricing
Yours in 6-8 weeks
Our two-person, white glove delivery service is completely free.
See delivery details
Free assembly
We'll carefully set up your furniture in your room of choice, ready for you to sit in.
Product Details
Features & Options

Available in a single motor option 
Three beautiful fabrics to choose from
Option to add our patented and award winning wooden knuckle in a choice of seven wood finishes to further aid rising. 
Dimensions

To ensure your furniture fits you and your home perfectly, you can view the dimensions of our Aysgarth Riser Recliner here.
Weight Limits

Your Aysgarth Riser Recliner is built to last. Our single motor riser recliners have a weight limit of 110kg (17.3 stone) and our dual motor riser recliners have a weight limit of 160kg (25 stone). 
Call us. We're here to help
Our comfort specialists will help you to find your perfect furniture in the size and style that's right for you.
Other Recliners you may like...