Cosy Toffee Apple Crumble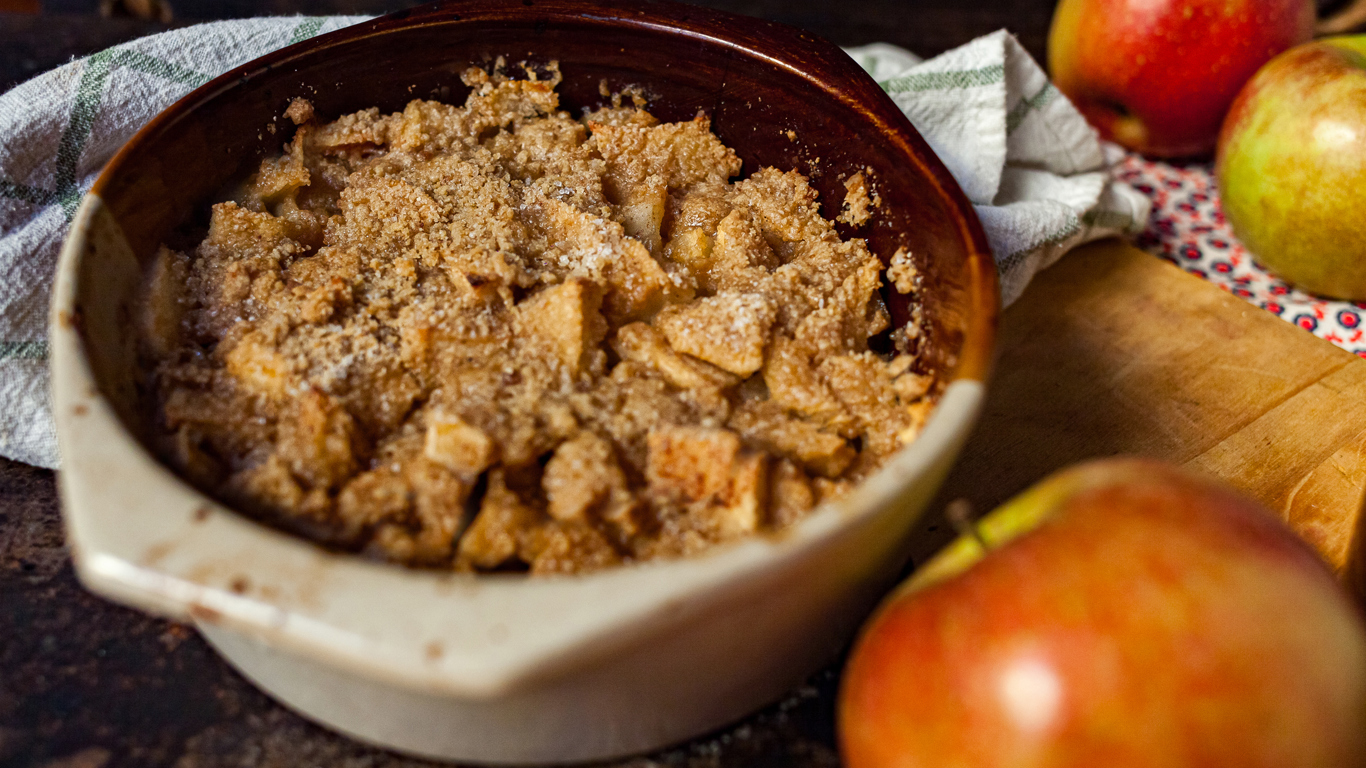 Inspired by the tradition of Toffee Apples for Bonfire Night, our Toffee Apple Crumble is a wonderful treat to enjoy with the family post fireworks. 
Ingredients
9 apples, peeled, cored and sliced
3 tbsp light brown sugar
1 tsp ground cinnamon
8-10 wrapped toffees
200g light brown sugar
100g oats
150g plain flour
1 ½ tsp ground cinnamon
200g cold butter chopped into chunks (plus a little more for greasing)
Method
Step 1. Preheat the oven to 180C/160C fan/ Gas 4. Grease the baking dish with some butter.
Step 2. Mix the sliced apples with 3 tbsp light brown sugar and 1 tsp cinnamon in a bowl – make sure they're fully coated. Put this into the baking dish.
Step 3. Unwrap the toffees and intersperse them among the apple mixture so that you get an even distribution.
Step 4. Mix together the 200g soft brown sugar, oats, flour and 1 ½ tsp cinnamon. Add the cold butter and rub the mixture between your fingers until the mixture looks like coarse crumbs – it's okay if there are a few clumps – it adds to the texture.
Step 5. Add the topping to the apples and pat it down gently so that it looks even.
Step 6. Place in the middle shelf of a pre-heated oven for approx. 40 mins until golden brown.
Step 7. Serve immediately with custard or ice cream. Watch out for the toffee. It'll be hot!