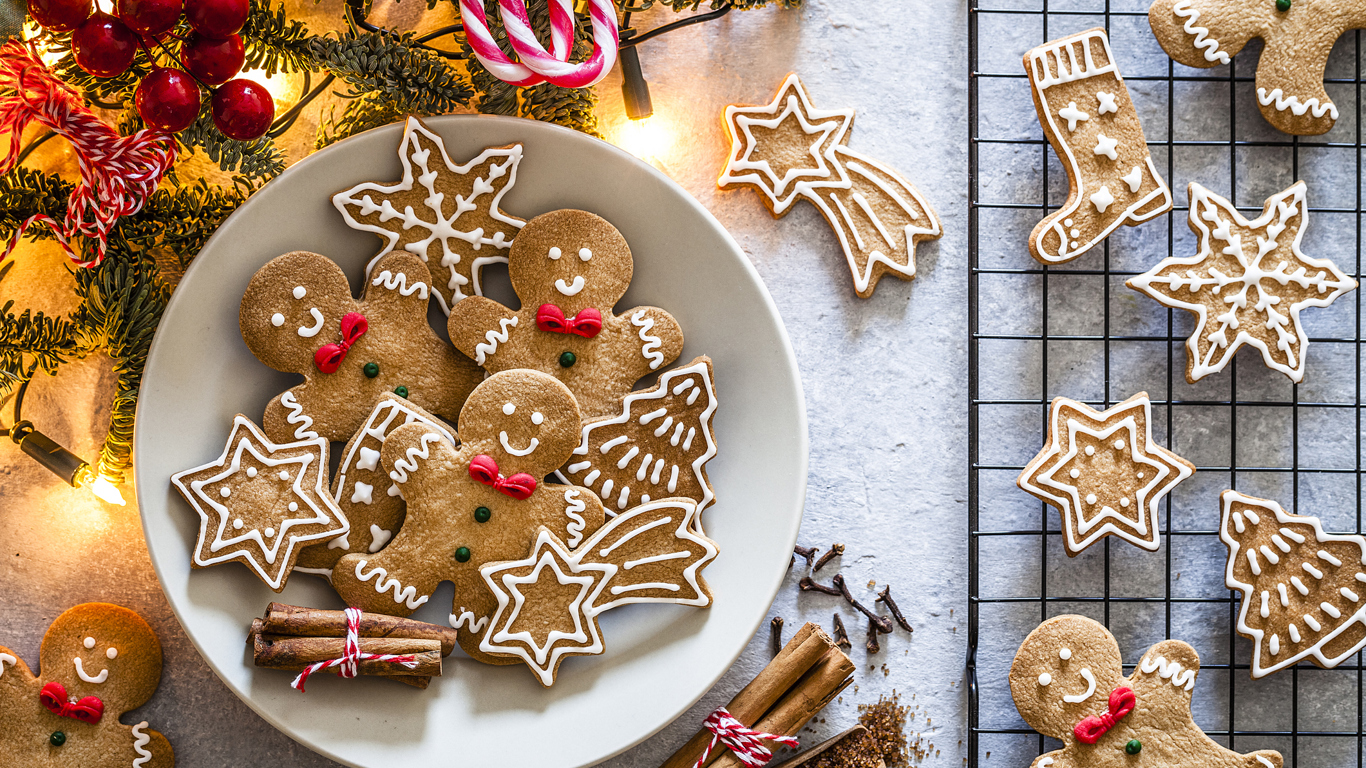 A great recipe to make and decorate with the grandkids – why not whip up a batch ready for Christmas Eve to enjoy together!
Ingredients
510g/18oz plain flour
170g/6oz softened butter
150g/5oz soft brown sugar
280g/10oz golden syrup
4 tsp ground ginger (or more if you like it fiery!)
1.5 tsp bicarbonate of soda
Method
Using a handheld beater, beat the sugar and butter until light and creamy, then add the golden syrup, flour, ginger and bicarbonate of soda.
Once it begins to look like a rough crumb, use your hands to work it into a smooth dough. Pop into the fridge to cool for at least 10 mins.
Whilst the dough is cooling, preheat the oven to 180C/160C fan/gas mark 4. Line your baking sheets with parchment.
Place the dough between two sheets of very lightly floured baking paper and roll to approx. ½ cm thick (or thinner if you like it crispy).
Pick your festive themed cookie cutters and cut out your shapes. Repeat the process with any remaining dough.
Place the shapes on the baking sheets, leaving room for them to spread slightly, and bake for 6-10 minutes until golden brown.
Allow to cool and then enjoy decorating with your children or grandchildren.