A Colourful Wellbeing
Have you ever woken up full of energy and excited for the day, opened your wardrobe and immediately been drawn to a bright orange or yellow top? Or, have you been feeling particularly stressed after a busy day and then come home to your light grey painted living room, with dark blue suite and started to feel a wash of calm and relaxation come over you? There is a branch of psychology that would suggest that the way you feel and the colours you are surrounded by are connected. When you are choosing your home décor, such as furniture and complementing colours, it could be a handy aspect to take into consideration.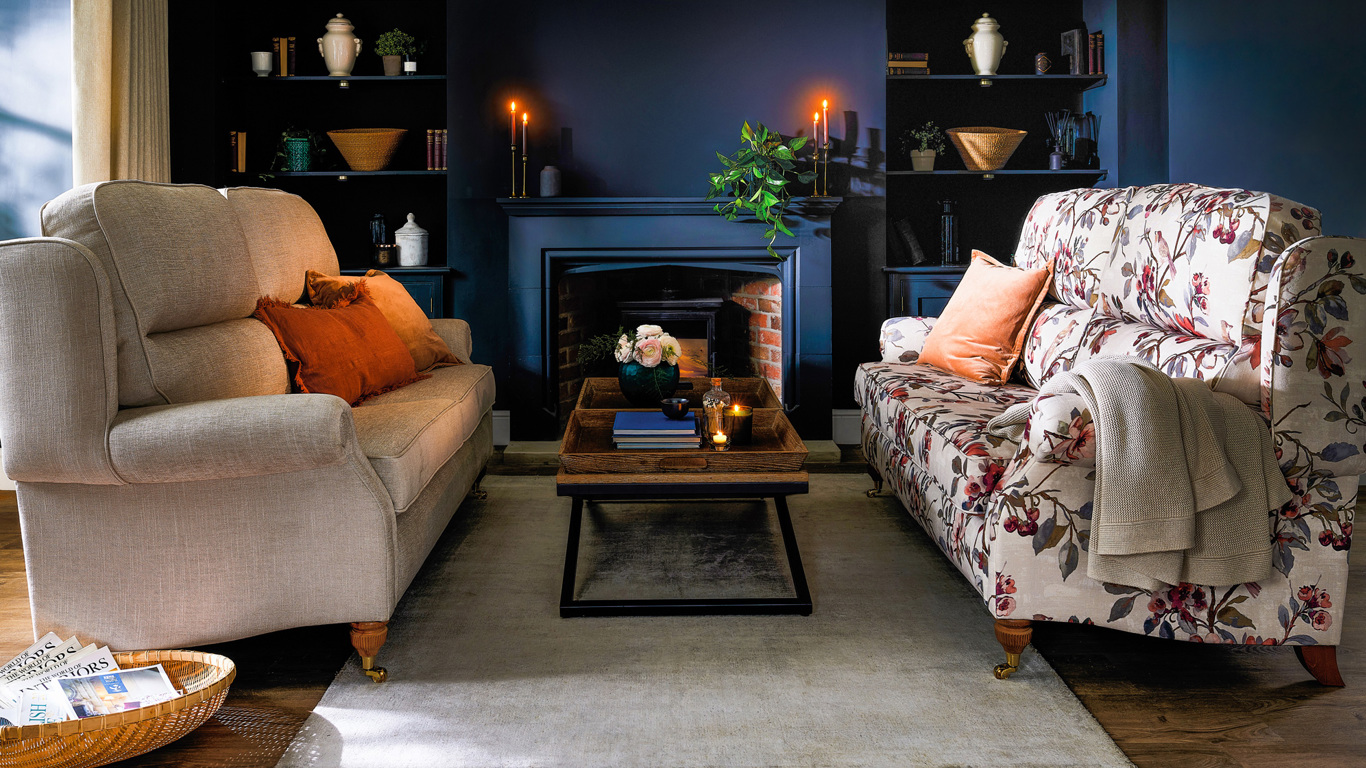 What is colour psychology?
Simply put, colour psychology is the theory that gives emotional and psychological connections between colours and the way they make you feel.  When colours have a direct effect on the brain, the results could be universal. For many though, the feelings associated with colour are cultural and can even be linked to the experiences you had growing up.
That said, some studies support the feelings certain colour tones can foster inside us. Very Well Mind, a mental health specialist website, says that "researchers and experts have made a few important discoveries and observations about the psychology of colour and the effect it has on moods, feelings, and behaviours."
Colour, emotions and décor
The way you feel around certain colours isn't as simple as saying that one colour will make you feel a specific way. It tends to depend on the shade, brightness and tone – specifically whether it's warm or cool tones. We'll go through how each tone could affect your mood, and also how you might want to use them in your home.
Warm tones
The 'colour wheel' of warm tones includes red, pink, orange and yellow. These colours usually evoke feelings of optimism, happiness or increased energy. They can also be associated with warnings and danger, but generally when used in home décor they're positive colours that can bring warmth and brightness to a living room or dining room.
Cool tones
When you look at cool colour tones, you'll find shades of green, blue, and purple. These are said to have a calming, relaxing and soothing effect – especially when it comes to home decoration. Blues have even been shown to slow respiration and heart rate, helping you relax more fully. It's best to have these colours in the bedroom – perhaps on a gorgeous strutted headboard, or on a living room feature wall with a complementing coloured fabric suite.
Neutral tones
When it comes to colours used in furniture and home décor, you shouldn't forget the classic, neutral colours – white, beige, grey and brown. Grey has been very popular in recent years and brings a feeling of warmth and comfort to your space. If you look at a grey suite with tones of blue in it, you'll be introducing a calming and warming feeling – it's also a dream when it comes to complementing colours and is particularly suited to a living room.
What colour will you choose?
My Move, a home moving company, has a simple philosophy when it comes to choosing colours in a living room:
"The room colour psychology of your living room is simple: find colours that fit the overall mood of comfort, conversation, and camaraderie for your space. When asking yourself what should I have in my living room, consider happy, calming colours like green and blue. For more excitement, consider red."
At HSL, our feel good furniture is available in hundreds of beautiful fabric and leather options, so the choice is yours when it comes to picking the colour you want to feature in your home. Whether it's warm, cool or neutral tones, there will be the shade that makes you feel wonderful every time you see it!