How to Nap: The Benefits & How Long to Nap For
Finally. It's been scientifically proven that naps are beneficial for adults – not just young children and babies! Why is it then, that getting some shut-eye during the day is often frowned upon? As long as you get your recommended seven to nine hours a night, does it really matter? Technically yes. Surprisingly, up until the industrial ages, most people routinely supplemented their sleep with an afternoon nap. Done well, a nap can leave you feeling refreshed and revitalised, but if done poorly, it can lead to grogginess and lack of sleep overnight. So, how long should a nap be and what are the benefits of napping? Follow these tips and before long, you'll be on your way to achieving afternoon-snooze perfection.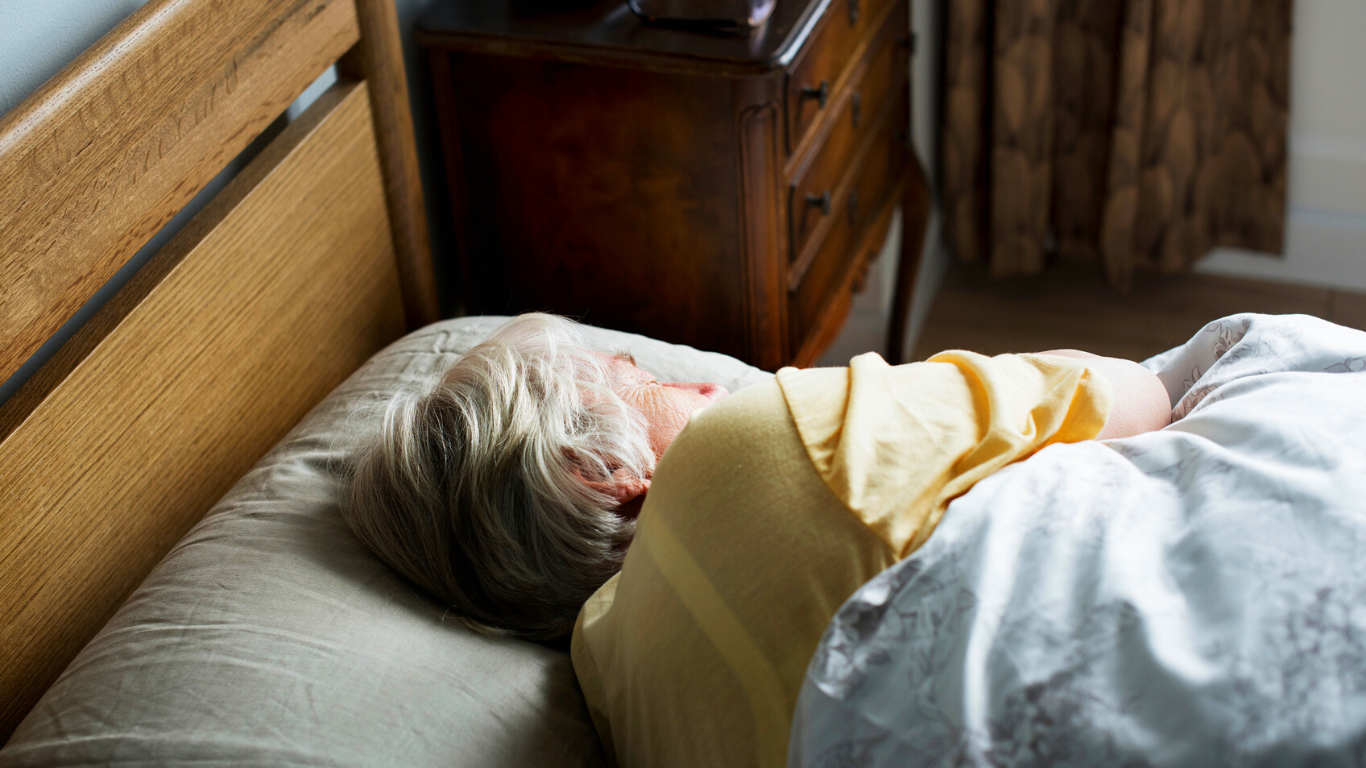 What is a nap?
First, let's take things back to basics by discussing what a nap actually is. It's a short period of sleep or light snoozing, generally taken during the day to supplement normal night-time sleep. If you struggle with insomnia or have a one-off bad night's sleep, a nap could be just what you need.
What is a power nap?
Similarly, a power nap is a short period of daytime sleep that can help you to recharge and provide you with a boost of energy when you wake. They are called 'power naps' as they can aid recovery and help you to feel refreshed afterwards.
How long should a nap be?
A nap can be as long as you want it to be – but generally, the shorter the better. According to the Sleep Foundation, the ideal nap duration is around 10-20 minutes. Studies show that the longer you sleep, the more likely you are to enter the deep sleep phase and wake up feeling groggy or drowsy (also called 'sleep inertia'). Limiting how long you nap for means you can wake feeling refreshed, alert and ready to tackle the rest of your day.
"Be smart about napping – whilst naps can be a good way to occasionally catch up on lost sleep and allow you to pay off the occasional 'sleep debt', too much napping can make things worse. Limit naps to 10-20 minutes in the early afternoon and no more than once a day."
– Occupational Therapist, Julie Jennings Dip COT HCPC
The benefits of napping
Experts have found that even a little nap can go a long way. If you're wondering whether you should add naps into your routine, then take a look at some of the many benefits they can provide.
Reduce fatigue
Perhaps the most obvious benefit of an afternoon nap is that it can reduce sleepiness and fatigue. Taking a short daytime nap if you've had a poor night's sleep can mean that you wake up feeling refreshed and more awake.
Reduce stress
There's no doubt that insufficient rest can leave us feeling run down, stressed and overworked. In fact, if you're continually not getting enough sleep, it can increase your chance of developing serious health conditions such as depression, heart disease and memory impairment. Studies show that using naps to ensure that you get enough sleep can help to regulate your cortisol levels (the stress hormone).
Improve cognitive function
We're sure we are not the only ones who feel groggy and mentally exhausted after a poor night's sleep. Though reaching for the coffee machine for a third cup before 10am may seem like the only option, napping can help to offset these feelings and make you feel more alert. Scientific studies show that naps can enhance your brain's ability to process and store information, and help you perform to the best of your ability.
Improve memory
Research shows that sleep plays an important role in our memory function, as it improves the activation of the hippocampus – the area of the brain used for learning and memory. Not getting enough shut-eye can mean you're more prone to forgetting things. So, if you're struggling after a bad night's sleep, taking a short nap can help you feel revitalised and alert.
Boost mood
It has also been shown that taking naps can elevate your mood. Napping can help you to better tolerate frustration, improve patience, boost productivity, be less impulsive and generally execute greater emotional control.
How to nap better
If you're feeling a bit groggy after a poor night's sleep, how can you use napping to offset feelings of fatigue and grogginess? Here are some basic tips for how to power nap during the daytime.
Create a nice sleeping environment
Much like when we're trying to sleep at night, making sure that the room is dark, cool and quiet can help you drift off more easily. In addition, a comfortable mattress and adjustable bed can enhance the quality of your sleep.
Don't eat right before
Have you ever tried to sleep on an empty stomach or right after eating a large meal? Both are almost impossible! To ensure you drift off into the land of nod quickly, make sure that you have eaten something substantial approximately two hours before. Eating right before you try to nap means that your body is working hard to digest food, making it more difficult to wind down and sleep. The purpose of a nap is to be re-energised, and if you're spending lots of time getting to sleep in the first place, then it's a fruitless task.
Set an alarm
While it can be tempting to avoid setting an alarm when you nap, we'd always advise that you do. This is because if you sleep for too long and enter the deep sleep phase, you can wake up feeling worse than you felt before! A healthy napping time is usually somewhere between 10-20 minutes. If you want to nap for longer, you can set your alarm to wake you up at twenty-minute intervals.
Top tip: set a soothing alarm tone so it doesn't startle you, but gently wakes you from your slumber. Some alarm settings include the option of a gradually increasing volume, meaning the transition is even more soothing.
Nap earlier in the day
It is advised that we should try and nap roughly seven hours after having first woken up in the morning – so around 2pm – as any later can disrupt night-time sleep. Some researchers even think that an afternoon nap is a natural part of evolution. One of these researchers, William Dement (former director of the Sleep Disorders Clinic and Research Center at Stanford), has said in the preface to Sleep and Alertness: Chronobiological, Behavioral and Medical Aspects of Napping; "it seems nature definitely intended that adults should nap in the middle of the day."
Try not to exercise right before
We all know it's important to exercise regularly, but it's not the best idea to do it before or directly after you're planning on having a good nap. The trouble with exercising directly before napping is that your body will still be in exercise mode. It will be pumping adrenaline around your body and you'll find it far more difficult to sleep! Waiting an hour after you've exercised means you'll be naturally tired and will drift off into a state of slumber much more easily.
Try a cup of coffee
Drinking a cup of coffee before heading off for a short nap could help you feel more energised when you wake up. This is because it takes roughly twenty minutes for caffeine to enter the bloodstream, the optimum time for you to nap.
In addition, caffeine makes you feel more energetic by displacing a chemical called adenosine which produces a feeling of tiredness. Sleep also naturally clears the feeling of tiredness that adenosine produces. So, after a twenty-minute nap, your sleep will naturally amplify the effect of the caffeine, ensuring you feel refreshed. You're also less likely to want to stay in bed after the twenty minutes!
Ultimately, napping is different for everyone and involves some trial and error to find out what works best for you. While healthy adults shouldn't need to nap, there are a myriad of benefits to napping, especially if you have difficulty sleeping at night. By incorporating naps into your routine, you can feel more refreshed, revitalised and full of energy. Hopefully, with the tips above, you can now rest easy when it comes to napping.
At HSL, your health and wellbeing are our priority, that's why all of our products are designed by Julie Jennings Dip COT HCPC, to provide superior support and comfort. Browse our collection of beds, chairs and sofas online today.