How to Manage Stress: Stress Management Techniques to Cope With Stress
What is stress? Stress is the feeling of being under too much mental or emotional pressure. It can be caused by anything from an overwhelming work life to a change in a relationship. According to the Mental Health Foundation, their 2018 study found that 74% of people in the past year suffered with stress to the point of being overwhelmed or unable to cope. Navigating and juggling life under stress is difficult and can have negative physical and emotional effects. To help alleviate these issues, we've put together a list of tips, recommended by the NHS, to prevent and limit these unhappy experiences. Disclaimer: Please note that if you are feeling continuously stressed, you should reach out to your doctor for medical advice and support.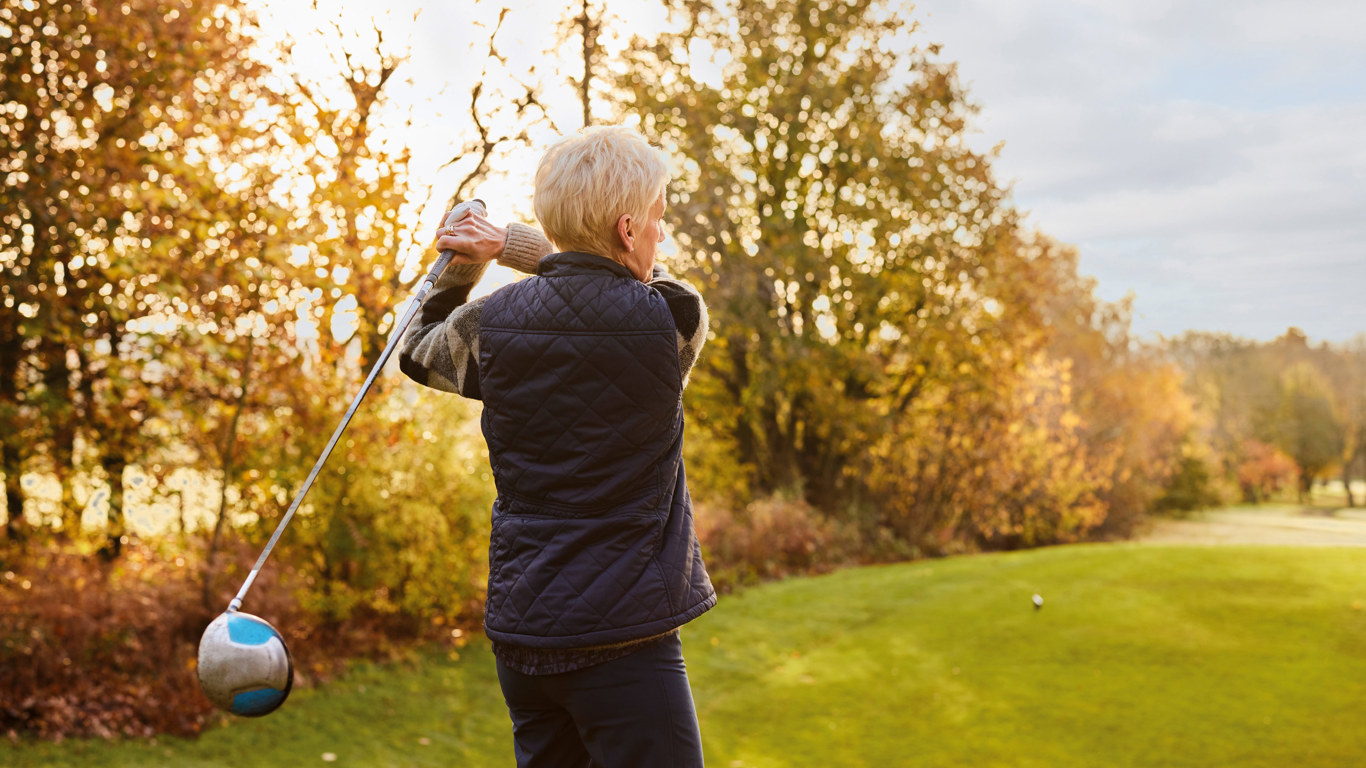 Connect with people
Positive relationships and a good support network are crucial to keeping mentally healthy. Talking about your problems can help to reduce the feeling of pressure on you – whether it's discussing how you feel with your family and friends, or even seeking help from a therapist. With the right kind, positive connections can:
Enhance your sense of self-worth and belonging
Enable you to share positive experiences with those you spend time with
Give you emotional support and allow you to help others in turn
How you can do this:
Set a date in the diary to meet up with friends
Volunteer a charity shop or find a community garden to tend to
Keep a positive and open mind when seeking help from your confidants
Top tip: Video chat apps like Zoom and WhatsApp are wonderful ways of staying in contact with loved ones when socialising in person is not possible. If you struggle with using technology, we have easy-to-follow video guides you can use to get started. However, it is important to not rely on technology for all communication.
Get active
Being physically active is a great way to keep your body fit and healthy – but did you know it's also been proven to improve your mental wellbeing as well? Evidence suggests regular exercise:
Raises self-esteem
Improves cognitive function
Releases endorphins that trigger positive emotions
Clears your mind of overwhelming thoughts
How you can do this:
The NHS has a fantastic list of activities you can do for free
Try these NHS approved strength & flexibility exercises if you have a disability or long-term health condition
Give these seated exercises a go if you're often sat down for most of the day
If you enjoy the great outdoors, read our list of outdoor activities
Top tip: Once you've exercised, make sure to relax your muscles with hot bath or shower. Set a sleep schedule to make sure you are getting your recommended amount of rest, as a cycle of no sleep can lead to further stress.
Slow down and take time for yourself
Modern life can be overwhelming – so it is essential to find small ways to slow down. Whether it's taking a break with yoga or cooking up a storm in the kitchen, set aside time for your hobbies and the things you enjoy. This will help you to:
Connect with others through shared interests
Boost your self-confidence by challenging yourself
Have a purpose for your day by striving for something to achieve
How you can do this:
Look for online or in-person courses
Discover a new hobby that will feel like a challenge
Take up DIY & use YouTube tutorials to help you
Try a new recipe that is out of your comfort zone
By slowing down and taking time for yourself, you can identify what is triggering your stress. You could even keep a journal and make note of stressful situations to realise what you need to avoid to effectively manage stress in life and at work.
Top tip: You shouldn't force yourself into something you don't find interesting – if you enjoy what you're learning, you're a lot more likely to continue with it.
Be kind to others
Acts of kindness have been proven to help your mental wellbeing, as they:
Help you to connect with others
Reduce the effort and time you can spend overthinking
Provide a sense of reward in making someone else happy
Boost feelings of purpose and self-worth
How you can do this:
Smile at people you meet
Ask people how they are
Spend time with people who need a little extra support and love
Offer to help someone with a DIY project
Volunteer at a school fair, hospital, community centre or charity shop
Pick up shopping for a neighbour
Learn Mindfulness
Mindfulness might seem like a recent invention, but it has been around for thousands of years in different forms. It's a great stress relieving technique as it helps you to:
Pay more attention to the present moment
Focus on your breathing, which will make you feel less anxious
Lower your blood pressure
Boost your working memory
Strengthen your ability to focus
How you can do this:
Be more accepting of yourself and others
Try to have a trusting & patient mindset
Practice gratitude
Be generous
Pay more attention to your own thoughts
Keep a regular meditation routine
Experts believe that mindfulness encourages change on a deeper level by positively changing the brain's structure. 
Life can be stressful – it's inevitable. At some point, even the calmest of us will experience stress. We hope that by following our recommendations above, you can move towards being more relaxed and happy.
Try talking about your feelings to a family member, friend, GP or counsellor. The Samaritans are also always there to listen, you can call: 116 123 or email: jo@samaritans.org if you need someone to talk to.