Autumn crafts to enjoy with the grandkids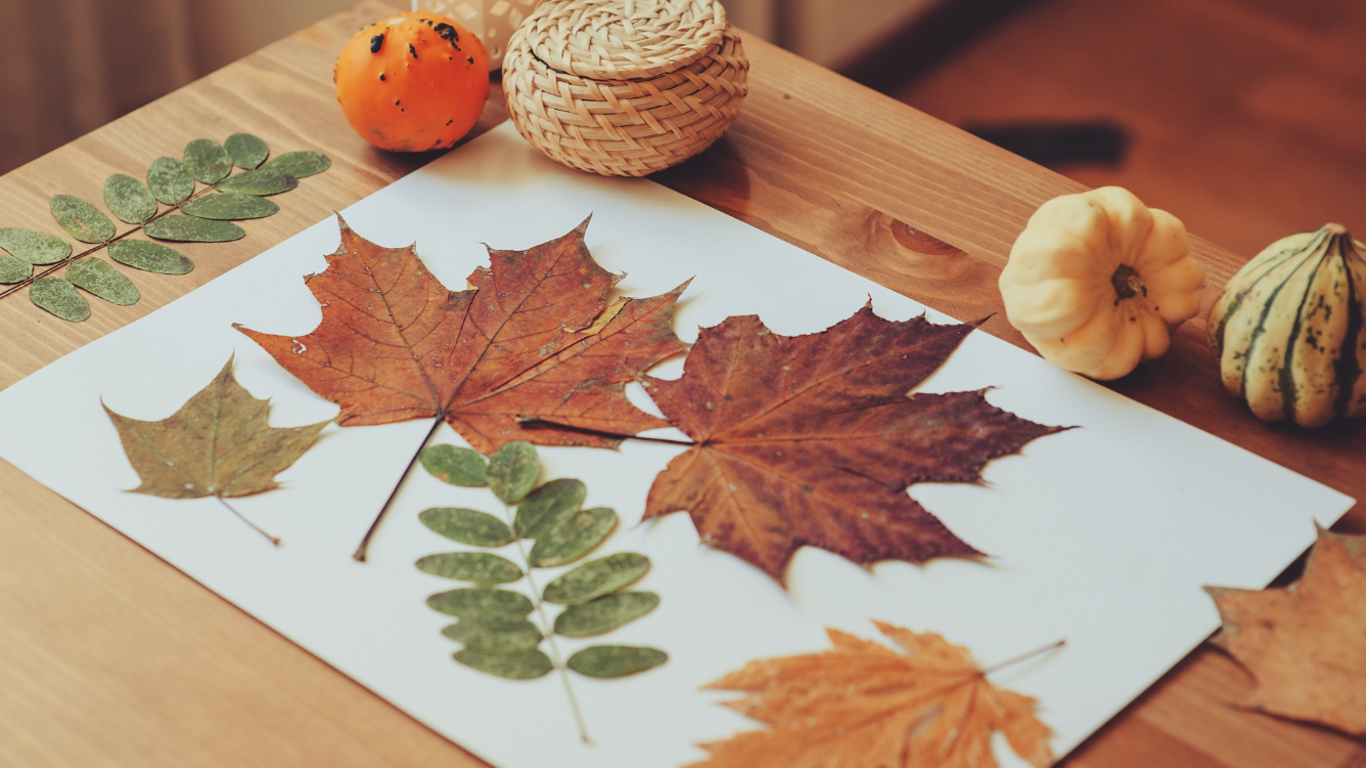 Autumn is a wonderful opportunity to have your grandchildren over to visit and have fun together. If you need a little inspiration of what you can do together, then we've got you covered with fun autumn themed crafts you can try out.
Nature picture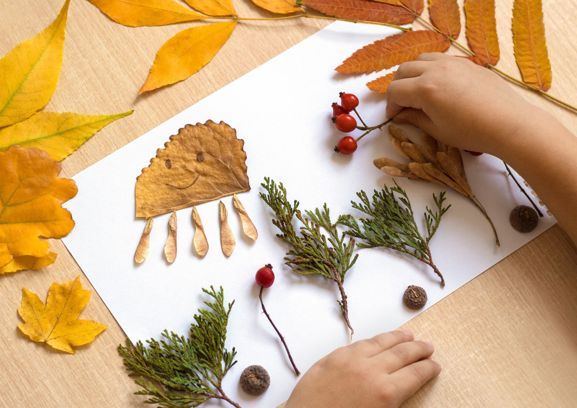 A walk in wildlife may not feel quite as inviting now that the temperature has dropped, but there are so many wonderful treasures to be found for young minds. Why not bring all these to life with a nature picture?
Gather up some rosehip berries, evergreen sprigs, leaves, and nuts and bring them home to dry. Once they've lost the bulk of their moisture, get out a sheet of paper and create a picture. This could be an autumn scene like the one pictured, or simply an abstract collection of nature's beauty. Stick them to the paper using craft glue, like PVA – being generous on the textured items and a little more sparing on the thin items like fallen leaves.
If you're particularly fond of the picture you've created together, you could place it in a box frame to adorn your home and remember your fun day together.
Autumn crown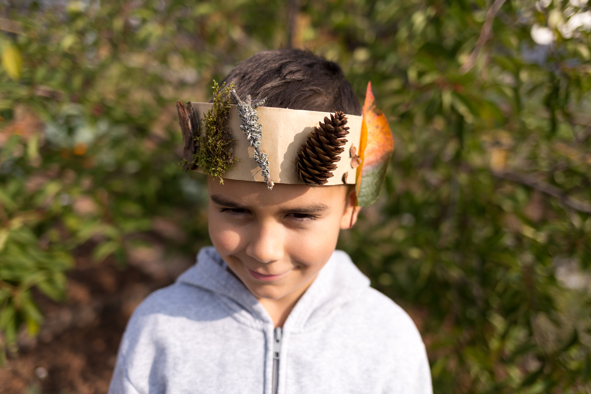 What child doesn't love to feel like a king or queen? Well, how about you help them become autumn royalty with this easy-to-make crown. You'll just need a thin strip of card and plenty of autumn themed decorations – pine cones, fallen leaves, plants from the garden, berries etc.
Measure your grandchild's head so that the strip of paper is long enough to go all around with a little overlap for sticking at the back, then lay the strip on your crafting space and decorate with whatever you like. You'll need fairly strong craft glue, or even a glue gun if you have one – be very careful, these get hot and you'll want your grandchild to stand back to avoid curious fingers being hurt!
Once all the decorations have dried and stuck on, wrap it in a loop and fix it in place with sellotape.
Fallen leaf puzzle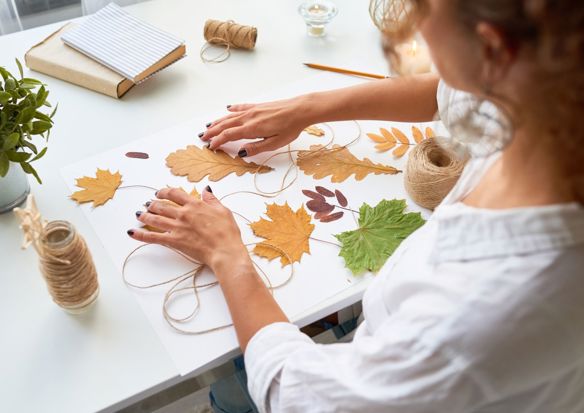 A popular puzzle for children is searching along squiggly lines or mazes to find the pathway to the other end. Rather than buy new puzzle books, why not make your own? Go on a walk together and collect some fallen leaves, bring them home and allow them to dry out completely. Get a large piece of paper and stick down different lengths of brown string in various cross-over patterns. At each end, attach a leaf that they can trace their way to and from.
If you fancy a little education at the same time, why not collect the fallen leaves and the nuts/seeds from them? For example, an acorn could lead to a fallen oak leaf, or a conker to a horse chestnut leaf – that way, after they've traced the path, they'll also learn which leaves and seeds/nuts grow on the same tree.
Painted leaves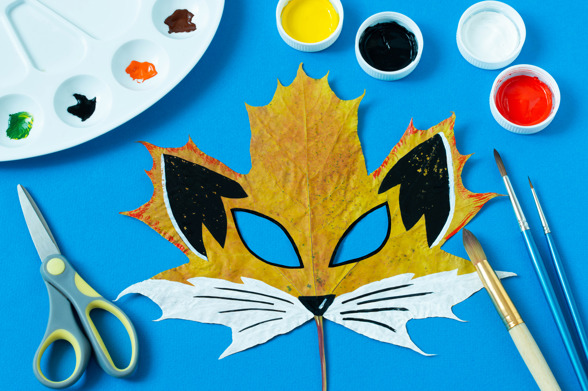 Fallen leaves are endless amounts of fun, whether you're using them for crafts or the kids are jumping into a freshly gathered pile. Another way to use them in your rainy day activities is to paint them. Get some poster or acrylic paint so that it shows up on the leaf well and try to pick a leaf that isn't too shiny for the best effect.
What design will you pick? You could use pretty colours to make them even more attractive, or you can be really creative like the fox face pictured. Find a sycamore leaf that still has its stork, cut out pointed eyes just off the centre and then flatten out under a heavy book. When you're ready to paint your fox, you can use black and white paint to create the distinctive ears, nose and whiskers.
You don't have to limit yourself to only a fox, why not gather a few leaves and make other animal faces – you and your grandchildren can enjoy a menagerie of leaf animals.
If you like some of the crafts that we've suggested then why not discover our crafts page for more inspiration.