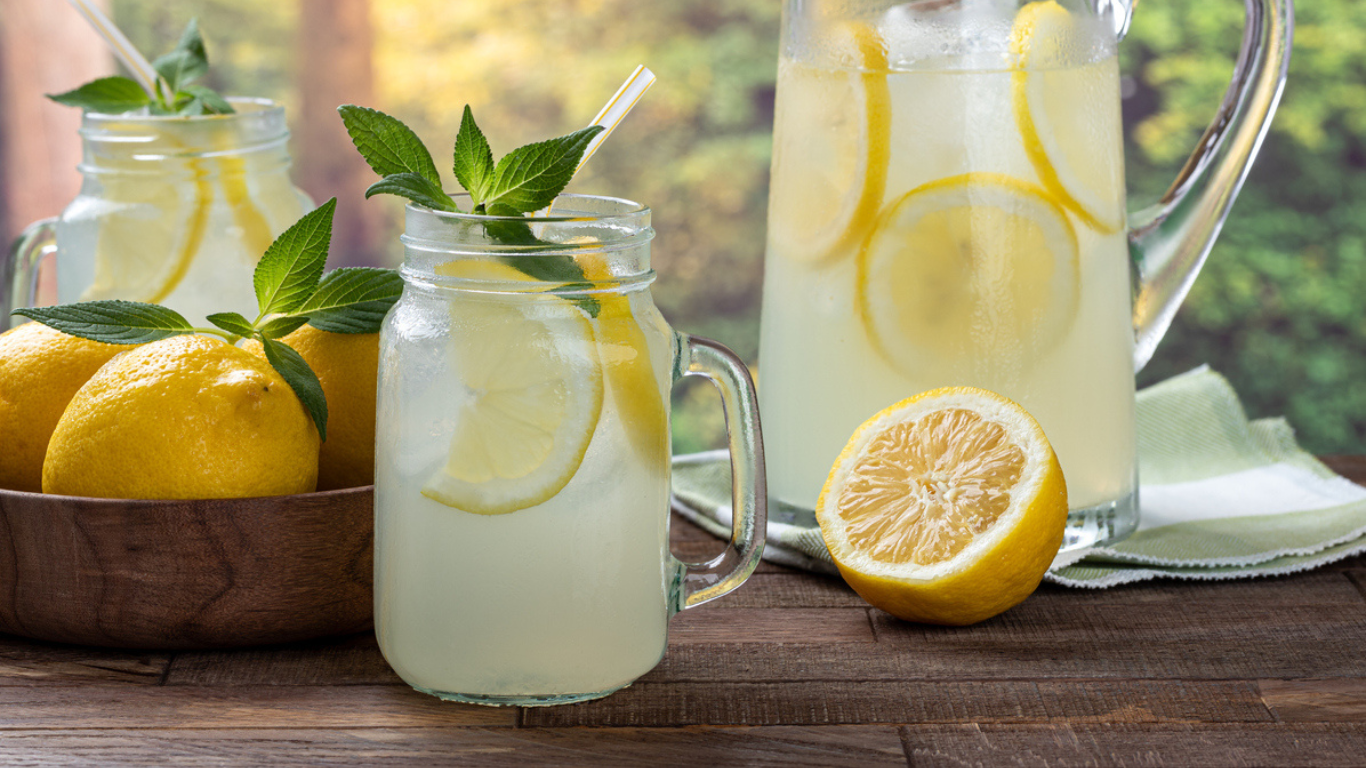 The beautiful building for the HSL Comfort Store in Henley in Arden was once the site for locally renowned Arden Mineral Company, producers of 'Arden Forest Mineral Waters'. The Arden Mineral Company was formed in 1921 and supplied the shops and public houses in the area for many years. They made lemonade and lime juice, all with wonderful taste and quality. In honour of this lovely local history, we wanted to share a delicious lemonade recipe for your summer garden party.
Ingredients:
6 unwaxed lemons – plus extra to serve
130g granulated sugar
400ml still water
1ltr sparkling water
Ice cubes
Method:
Remove the zest from the lemons and place to one side. Be careful to avoid the white pith. Juice the lemons and take out any pips.
Place the zest in a saucepan, pour in the sugar and 400ml still water.
Turn the hob onto a low heat and slowly bring the mixture to the boil. Keep stirring to ensure the sugar dissolves and does not stick or burn. Once it has turned into a boiling syrup, add the lemon juice and take off the heat immediately. Give it all a stir through.
Let the syrup cool completely and pass through a fine sieve to remove the bits. Pour into a bottle or jug and place in the fridge until required. This can be prepared up to 3 days in advance.
When you're ready to serve, mix the syrup with the sparkling water and serve with ice and extra slices of lemon to garnish.
Tip: If you like old fashioned lemonade instead of fizzy, replace the sparkling water with still.