Summertime Sausage Rolls
A British classic, and something we know won't be a stranger to most of your party buffets. With its perfectly puffed pastry and golden brown exterior, these sausage rolls make the perfect addition to any garden party.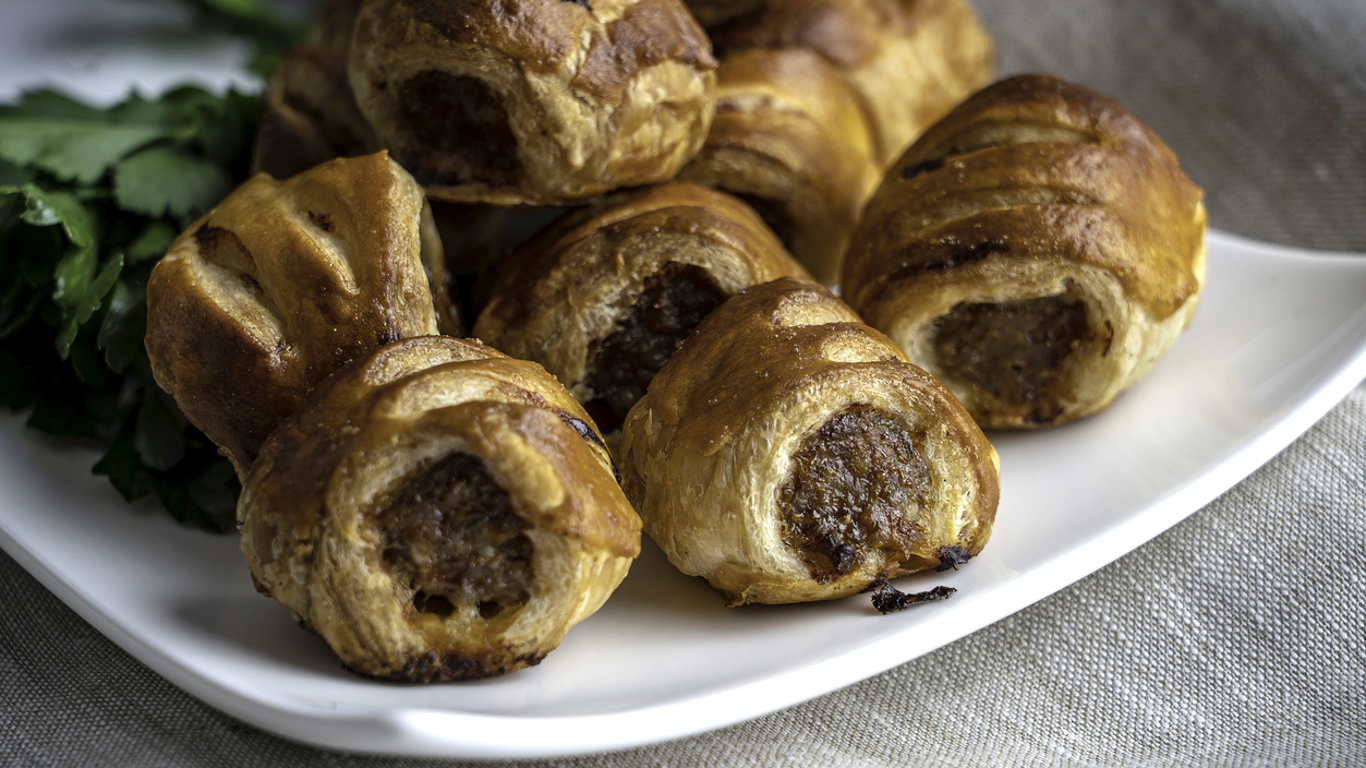 Ingredients:
• 1 sleeve of ready-made puff pastry (chilled)
• 225g high quality pork sausage meat
• 1 small onion, finely chopped
• 2 tablespoons dry sage
• Salt and pepper (to taste)
• 1 egg beaten
Method:
Finely chop the onion and place in a medium sized bowl, then
add the sausage meat, dried sage and a generous dash of salt and pepper, mix together by hand to ensure all the ingredients are well combined.
Cut the roll of puff pastry into 2 even pieces, then roll out so the pastry is as thin as possible.
Next, divide the sausage meat mix into 2 even parts, taking the
first part of the sausage meat and placing it in the centre of the
first piece of pastry, then form into a long 'sausage' shape so that it spans the width of the pastry. Sprinkle some more sage lightly over the pastry before rolling.
Take the beaten egg wash and lightly coat the end of the pastry
closest to you and roll the pastry into one long sausage shape,
ensuring the sealed edge is underneath.
Lightly egg wash the entire roll, including the underneath and cut the large roll into approximately 4 to 5cm pieces and then place on a baking tray lined with grease proof paper, repeat with the remaining sausage meat and pastry.
Before placing in the oven, using a pair of kitchen scissors, place 2 small snips in the top of each sausage roll.
Bake in an oven for 20 to 25 mins at approx. 220C/200C fan/
Gas mark 7. Once cooked, remove from baking tray and place on a wire rack to cool.