'Proper' Yorkshire puddings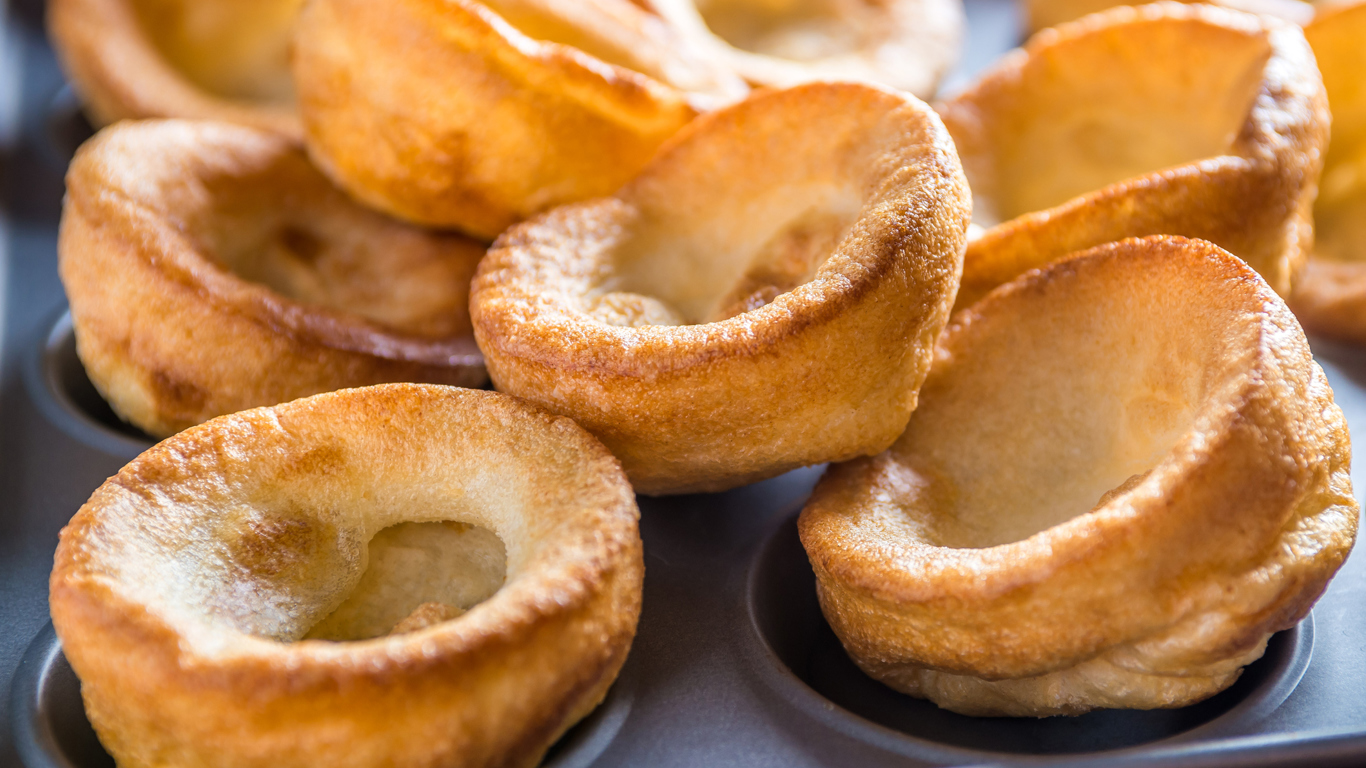 As a Yorkshire-based business, we certainly know our Yorkshire puddings! Here's a recipe that comes out perfectly time and time again.
This recipe makes 12 Yorkshire puddings.
Ingredients:
105g plain flour
3 eggs
150ml milk
Sunflower oil
Salt and pepper to taste
Method:
Preheat the oven to 230C/210C fan/gas 8.
Pour a little oil (about 2 tbsp) into each section of a 12-hole muffin tin. Place into the oven for 10-15 minutes to heat up.
Make the batter by whisking the flour, eggs and half the milk. Mix together until you have a smooth batter with no lumps.
Gradually add the remaining 75ml milk – always ensuring it is completely lump free. Add a little salt and pepper for seasoning.
Pour into a jug and place into a fridge to rest for at least 10 minutes (whilst your oil is heating up).
Remove the hot muffin tins from the oven – be careful, the oil is very hot and might smoke a little.
Working quickly, evenly pour the mixture into each of the muffin holes, trying to avoid any drips.
Place back into the oven immediately and then don't open door again. It'll be tempting to check on them, but if the heat escapes, the Yorkshire puddings may drop, so resist the urge! After 20 – 25 minutes (depending on how quickly your oven cooks), the delicious puffy puddings will be lightly browned and ready.
Enjoy with your Sunday roast and plenty of gravy!
Tip: if you have a blender, the mixture can be made easily in this. Ensure you still follow the half milk first method.
If you enjoyed our Yorkshire pudding recipe, then don't forget to take a look at our other recipes for more cooking inspiration.