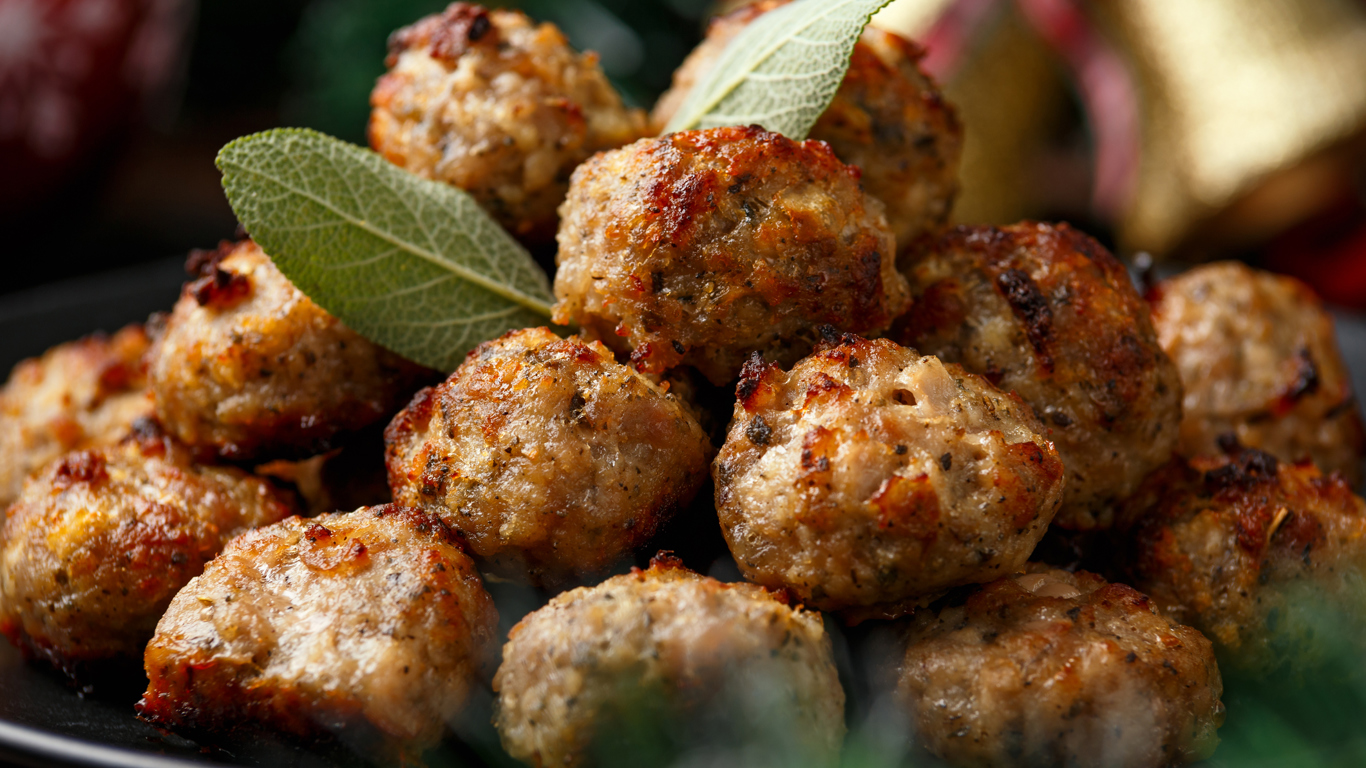 As an absolute must with your Christmas dinner, this stuffing recipe will be one you go back to time and time again throughout the rest of the year too!
Ingredients
400g onions
30g butter
2tbsp olive oil
6 slices stale bread
15g dried sage
Salt & pepper to taste
3 eggs
Method
Preheat the oven to 180C/160C fan/gas mark 4.
Finely dice the onions and place in a frying pan with the butter and oil on a low heat. Sweat until soft and then remove from the heat.
Using a food processer, whiz up the slices of bread into fine crumbs. Add to the soft onions in the frying pan. Add the sage and then salt and pepper to taste. Mix everything really well.
Beat the eggs and add to the mixture. Mix well and place in an oven proof dish or form into balls. Bake in the oven for 20 minutes.