Arthritis Diet: Which Foods are Good for Arthritis?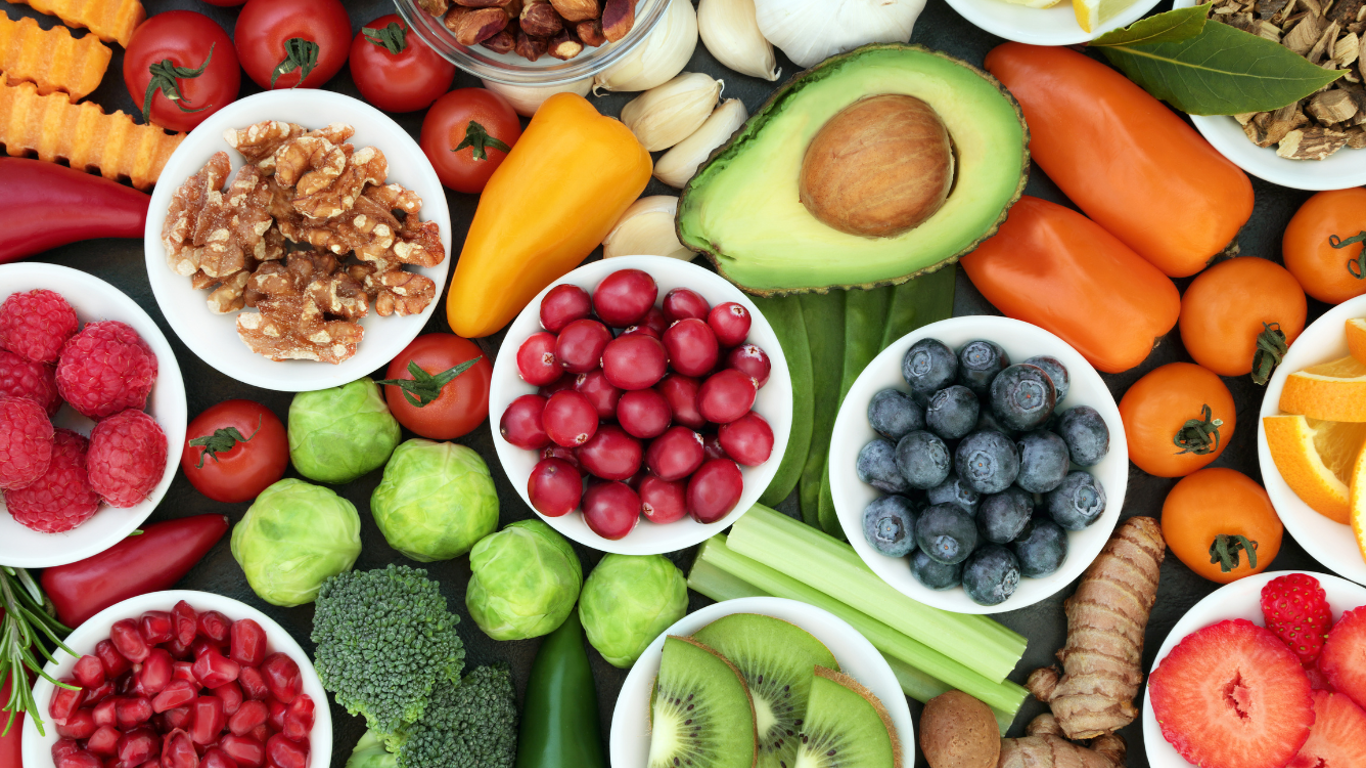 Arthritis is a common medical condition that causes pain and inflammation in joints which can restrict movement and cause muscle weakness, making everyday tasks challenging.
There is currently no cure for arthritis, but there are steps sufferers can take to manage their arthritis, reduce symptoms, and live a full and happy life.
Keep reading as we delve into how arthritis and diet can be linked, and provide our tips on the best arthritis diet to keep you healthy.
Best foods for arthritis
Whilst there are no specific foods that can cure arthritis, certain ingredients have been shown to reduce inflammation, boost your immune system, strengthen bones, protect against the side effects of medication, and help you feel better.
Rather than focusing on individual foods, it's more important to look at your diet as a whole to ensure that it's varied, balanced and full of vital nutrients, minerals and antioxidants that contribute to a healthy mind and body.
Please note: An arthritis diet should not replace other treatments for the condition. In addition to diet, maintaining a healthy weight is one of the best ways to manage arthritis, as excess weight places more strain on your joints and increases the likelihood of developing other conditions like gout and high cholesterol. This, combined with regular physical exercise, can help to reduce symptoms. 
If you are worried about arthritis, please speak to a medical professional, like your GP, for tailored treatment.
Know your fats
Some fats, such as long-chain omega-3 fatty acids in oily fish, have been shown to have anti-inflammatory properties and help particularly with rheumatoid arthritis. People with arthritis often have high cholesterol too, so focussing on consuming healthy fats (as opposed to saturated and trans fats) can help to keep cholesterol levels within a healthy range.
Aim for two portions of oily fish a week, such as anchovies, tuna, mackerel and salmon. Alternatively, you could add oils and spreads rich in mono-unsaturated fats, like rapeseed oil and olive oil, into your diet.
Eat more fibre
Most people don't have enough fibre in their diet; in fact, it's estimated that only 9% of the UK population consumes adequate amounts. 
Fibre is essential for maintaining a healthy gut, and scientific studies have shown that it can lower a marker of inflammation known as C-reactive protein (CRP). So, those with arthritis need to make sure they're getting enough.
Focus on fruit and vegetables, plus starchy foods like pasta and cereal to give you diverse gut bacteria and help to maintain a healthy weight. Wholemeal versions of these often have more vitamins and minerals in them too, making them some of the best foods for arthritis.
Remember to eat your fruit and veg
It's no surprise that fruit and vegetables contain a wealth of essential vitamins and minerals, some of which help to repair our joints and keep them functioning. Brightly coloured vegetables and fruits are rich in antioxidants, and studies show that antioxidants may protect the joints by reducing chemicals called free radicals.
So, we recommend eating a wide variety of fruit and vegetables with a special focus on the following vitamins:
Vitamin C – citrus fruits (like lemons, oranges and limes) and red peppers
Vitamin K – kale and broccoli
Vitamin A – carrots and sweet potato
Prioritise iron
A diet for arthritis sufferers should be rich in iron. Iron is essential for haemoglobin production, which carries oxygen around your body in the blood and keeps your immune system strong. Many people with arthritis also have anaemia as it can be exacerbated by anti-inflammatory medication, making it even more important to prioritise it in your diet.
The most obvious sources of iron are lean red meat and chicken thighs. However, there are plenty of other ways you can ensure you are getting enough in your diet, such as eating oily fish, pulses and dark leafy greens like kale.
Did you know that your body absorbs iron much better with Vitamin C? Try pairing iron-rich foods with a glass of orange juice to boost absorption.
Champion calcium
Calcium is key for bone health and helps to protect you against osteoporosis (brittle bones) - which studies show that people with arthritis are more prone to. If you're wondering which calcium-rich foods are good for arthritis, then focus on consuming things such as:
Dairy products e.g. milk, cheese, low-fat yoghurt
Fish with bones e.g. mackerel
Top tip: Surprisingly, skimmed and semi-skimmed milk contain more calcium than full-fat milk.