10 Best Indoor Plants for Living Room
When it comes to brightening up your home & bringing a little extra happiness to your living room, houseplants really can be the key. No matter the space you've got – there's easy to grow houseplants for almost every location. To help you out, we've put together a list of (what we believe to be) the best plants for the living room, so you can find one (or multiple) that tickle your fancy. If you want to discover more about the benefits of indoor plants, check out this handy guide.  
1. Best for high places: Spider Plant
Adaptable and easy to grow, the spider plant is one our favourite living room house plants, thanks to its versatility. When it comes to the question of 'how to arrange plants in the living room' – there is no right or wrong answer. However, most indoor plants will thrive better in certain, unique conditions. Spider plants, for example, look best on high shelves or windowsills as their foliage will spill over the edge of their pots, creating a wonderful array of greenery. Top tip: These little beauties are also fantastic at cleaning the air within your home, making them the perfect living room companion.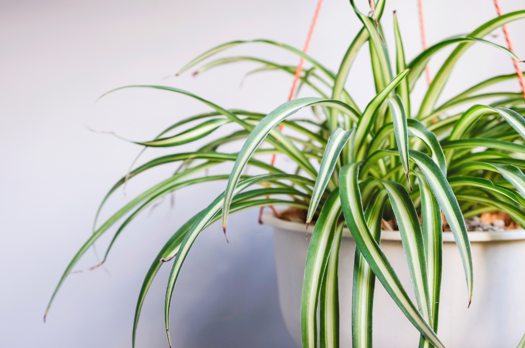 2. Best for those with little space: Dracaena Compacta
If you're wondering how to arrange plants in a small living room – never fear. The dracaena is fairly simple to take care of and is perfect for small spaces as they grow narrow, tall and strong. Best kept in medium to bright indirect light, this slim and elegant tree makes for an excellent addition to corner spaces. Top tip: This stunning succulent is native to Africa.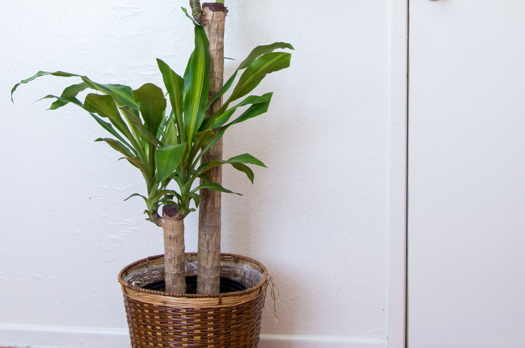 3. Best for style lovers: Fiddle-Leaf Fig
One of the best plants to decorate the living room with is undoubtedly the fiddle-leaf. With stunning glossy leaves that grow upright on a sleek trunk, they make for a fabulous focal point. Ideal for living rooms, they can withstand some direct daily sun and thrive at normal room temperatures. #fiddleleaffig currently has over 384,000 posts on Instagram, proving it's a winner for the 'gram. Top tip: If you're wanting to get your style thinking cap on, check out this guide on the best living room colour combinations.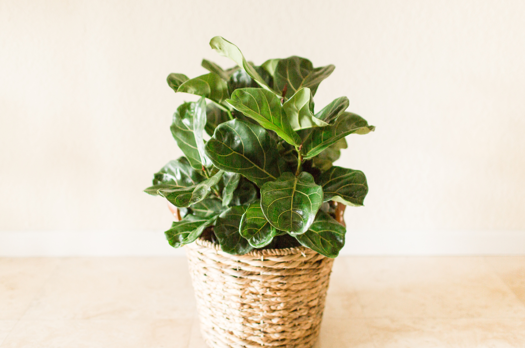 4. Best for tropical vibes: Monstera Deliciosa
Native to Mexico and Central America, this indoor plant makes a statement and will look dazzling in any living room space. Preferring the humidity, the monstera loves a warm living room. With large, heart-shaped leaves that develop holes as the plant ages, it will remain at a manageable size when grown in a container indoors. Perfect for trendy, colourful spaces, this plant is best placed in indirect light and should be watered once a week. Top tip: Discover how to create your own bold living room right here.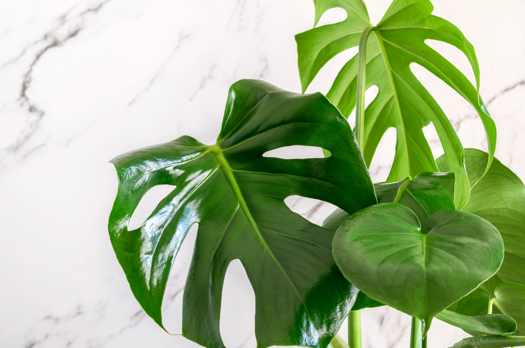 5. Best for a pop of colour: Calathea Medallion
Arguably one of the most beautiful real plants for the living room, the calathea is very popular among plant enthusiasts. They thrive in higher humidity, low-lights areas and are non-toxic, making them a great option if you have pets or young children. Top tip: If the leaves start to curl, it means the plant needs more water. Try to keep the soil evenly moist at all times, but not soggy.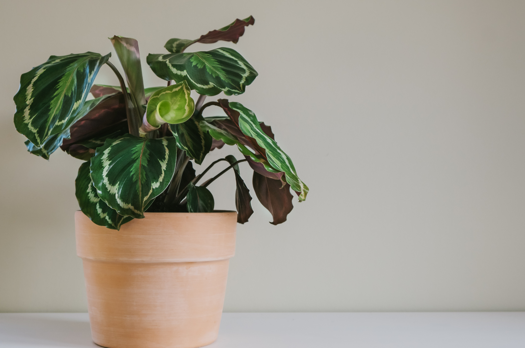 6. Best for limited light: Devil's Ivy
Next up in our list of our favourite plants for the living room, we have Devil's Ivy. Don't be put off by the name! This angelic plant is one of the most versatile and low maintenance. With gorgeous, heart-shaped vines they're almost impossible to kill. Staying green even in the dark, the Devil's Ivy really is one of the easiest indoor plants to grow and is perfect for those with limited natural light. Top tip: This stunner can even do well in artificial light.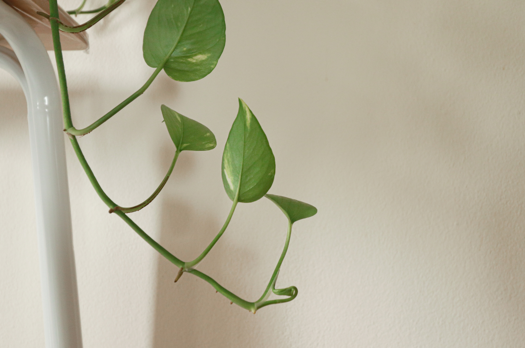 7. Best for those with little time: Peace Lily
Elegant and requiring little attention, the peace lily is one of the best indoor living room plants for those that don't have a lot of time. Its attractive white 'flowers' makes it one of the best plants to decorate the living room, as they will brighten up any space. More tolerant of underwatering than overwatering, it's an easy one to look after as you can get away with keeping its hydration to a minimum. We know that a lot of our readers are animal lovers, so please be aware of the dangers that Peace Lily's can cause to pets. Top tip: If your peace lily gathers dust, gently wipe down with a wet paper towel.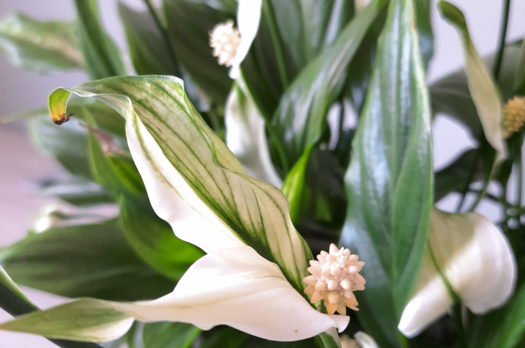 8. Best for well-lit areas: Bird of Paradise
Requiring full sun, this tropical plant is best kept in living rooms that don't have high temperature fluctuations. With its large leaves, this house plant needs plenty of space and a warm atmosphere. Fantastic to look at and only requiring water once a week, this distinctive species is easier to grow than many tropical plants. Just make sure to place it where there's a substantial, consistent source of bright light – for example, next to a big window. Top tip: A south-facing living room would be perfect for this houseplant.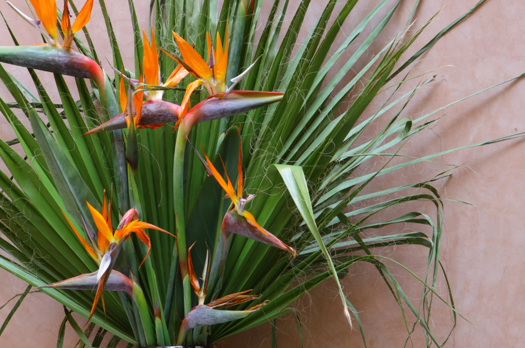 9. Best for unique living rooms: Rubber Plant
This unusual-looking plant is easy to care for as it needs adequate light, moisture and warmth. Best kept several feet away from windows, this living room house plant will enjoy having its leaves misted regularly. A popular ornamental plant, it's great for those who have a keen eye for design as its attractive foliage can grow from 1ft to over 8f tall. Top tip: Available in a variety of colours and sizes, their luscious leaves make them the perfect option for elevating your living room décor.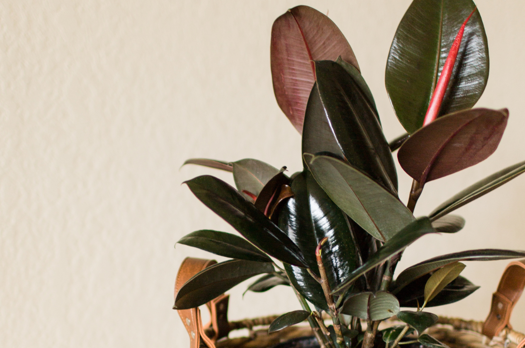 10. Best for those wanting good luck: Braided Money Tree
Finally, if you're looking for a beautifully textured plant that will (hopefully) bring you a little luck and prosperity, the braided money tree is the one for you. Feng shui approved, these beauties come with a reputation for all sorts of good fortune. Known for their legendary positivity powers, the benefits of the money tree are endless, as they have also been scientifically proven to be potent air purifiers and are also non-toxic. Top tip: Money trees aren't fussy about the light they get, as long as they aren't fully exposed or plunged into darkness – they will survive!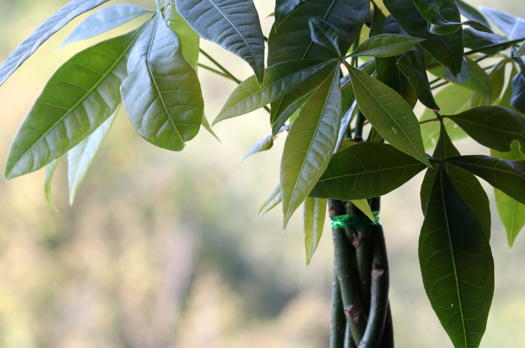 And that's our guide of the top 10 best plants for the living room. We hope that you found our advice helpful. Don't forget to check out our other lifestyle blogs right here. If you want to add another dimension of greenery to your home, discover how to make your own wreath with our step-by-step guide.