Benefits of houseplants: Elevate your life & your home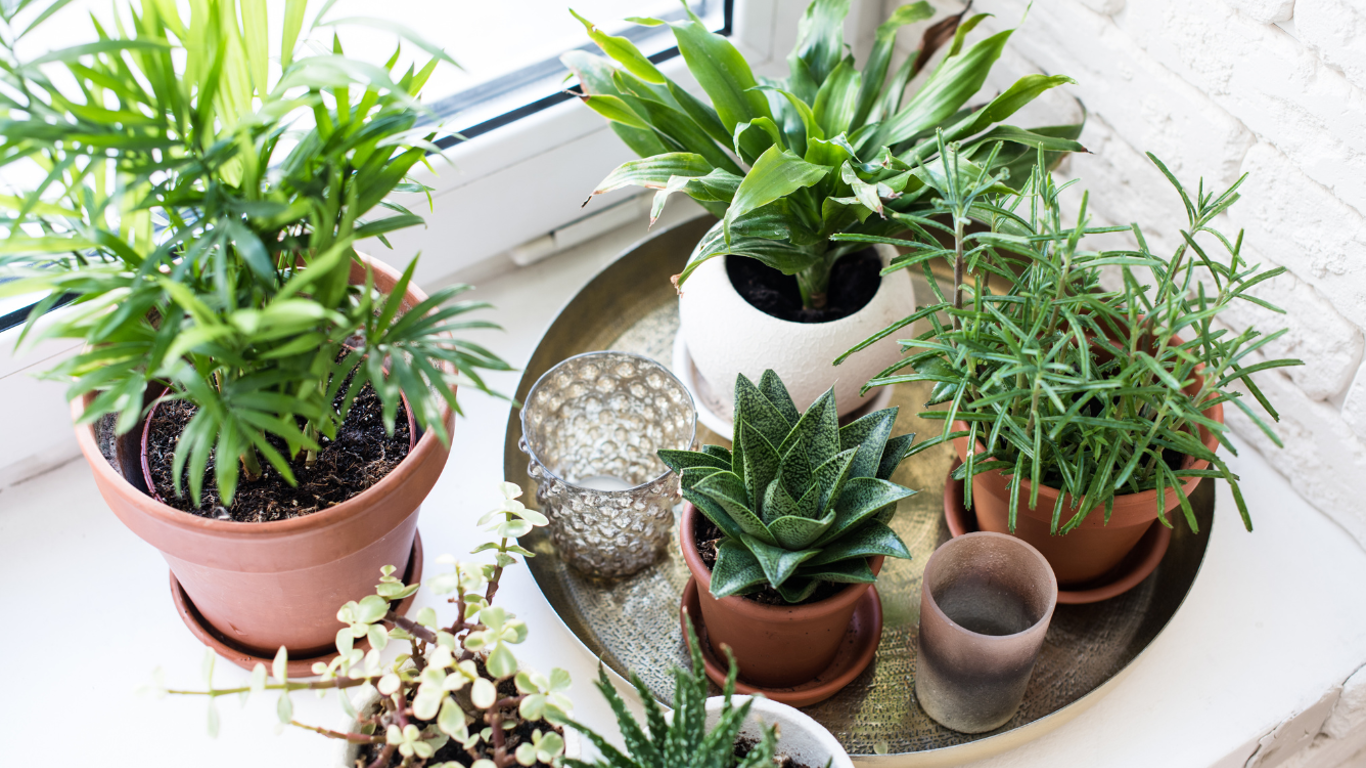 No matter the room within your home, there really isn't a space that a houseplant can't liven up. As well as looking great, there are plenty of health benefits you can gain from having houseplants in your home. From improving the air quality in your bedroom to stimulating productivity in your home office, the benefits of indoor plants are well reported. Read on to understand just what our green friends are doing to improve our quality of life in the home.
1. Lowering stress levels
A study published in 2015 stated that having plants in your home or office can help you to feel more relaxed and soothed. It determined that an indoor gardening task lowered the stress response of the participants, in comparison to completing a short computer-based task. A win-win conclusion, this study proved that there are both physiological and psychological health benefits of houseplants – so they're more than just a pretty decoration. However, if you're still feeling stressed, then take a look at our guide on how to meditate , to focus your mind and take a step back.  
2. Improved attention span 
It's a known fact that humans have a strong connection to nature. When you go outside for a walk or spend the day at the beach, don't you often come back feeling calmer and more content? Even more focused? Outdoor activities have been shown to improve levels of stress and anxiety, and filling your living space with plants can produce the same effect. By cleaning the air around us, houseplants can increase your focus and boost your productivity. 
Top tip: Colour within your home can also make a huge difference to how you feel. Check out more about colour psychology here.  
3. Helping with headaches
Similarly, indoor plants can help with those that suffer from headaches and migraines. One study concluded that those who worked long hours, in poor indoor environments often experienced headaches. Houseplants can help as they regulate indoor humidity, and they are natural air filters as they take in carbon monoxide and dioxide as nutrients and give back more oxygen in the process.  
4. Reducing fatigue & blood pressure
It's also been revealed that plants and flowers stimulate a positive physiological response, by lowering blood pressure and ratings of pain, anxiety and fatigue. Non-invasive and inexpensive, houseplants have clear therapeutic value. We are genetically built to find nature soothing - so it makes sense that it's a great distraction from physical pain and discomfort.  
Top tip: Combine a nature-filled home with stress management techniques to help with mental or emotional pressure. However, remember that if you are experiencing severe stress to contact your doctor.
5. Easing respiratory functions
As mentioned above, one of the greatest benefits of houseplants is that they increase the amount of oxygen in the air. Our indoor environments can be higher in pollutants than the outside air, with elements such as plastics, carpet cleaners and fabric softeners creating VOCs (volatile organic compounds). This can lead to dry eyes and worsen health conditions, such as asthma and respiratory illnesses. A much cheaper alternative to air purifying machines, studies have found that houseplants can also help to eliminate the harmful compounds in VOCs by absorbing them into their leaves and roots.  
And those are some of the benefits of houseplants. We hope this blog has inspired you to fill your home with greenery to elevate your living space & allow you to take advantage of the health benefits of houseplants. Discover our favourite houseplants for your living room right here and if you want more wellness, lifestyle or style inspiration – check out our Feel Good Hub for more fabulous ideas.