Is it time to replace your mattress?
Many of us overlook the importance of investing in a good quality mattress, but at HSL we understand that when you sleep well, you feel good. The mattress you choose can not only improve your physical wellbeing but your mental one too, reducing stress, lowering blood pressure and boosting the immune system. That's why it's important to identify when yours may need replacing.
How do you know when to replace your mattress?
The general recommended life span for a mattress is between 6-8 years, though depending on the quality of your mattress, this can differ. The easiest sign to look out for when considering changing your mattress is the way it makes you feel.
Wear and tear
If your mattress has begun to sag or mould to your natural curvature then this could be a sign that it needs replacing. By changing shape, your mattress will no longer provide the correct support for your body. Using a mattress that is misshapen can lead to physical discomfort and poor sleep.
It doesn't suit your needs anymore
A bigger reason why you might need to change your mattress may be because it doesn't suit your needs anymore. The mattress that once supported you may now feel unsupportive and uncomfortable. If you find yourself experiencing health-related issues or sleeping problems you may wish to consider an adjustable bed to go alongside your mattress, as this can be adjusted to allow you to sit up, lay flat, raise your legs or flex the knees to whatever position is comfortable, giving you the best night's sleep.
You wake up in pain regularly
If you often wake up in pain or find that your mattress has given you a bad back then it could be time to look at swapping it out. There can be many different causes of back and joint pain, from poor posture to physical injury or sleeping position, each individual is different and therefore your causes of pain may be different. One of the key ways to reduce pain while sleeping is to make sure that your mattress is properly supporting your back rather than aggravating any existing discomfort.
What to look out for when buying a new mattress
When considering a new mattress, it's important that you choose the correct one to support your body, that's why we're breaking down the qualities that you should look for when buying a new one.
Back support
When choosing a new mattress, one of the most important elements to consider is back support. There's a huge misconception that the term 'good posture' only applies whilst sitting and standing, but it also applies whilst you sleep. When your spine is in a neutral position, the heavier parts of the body such as the knees, hips and shoulders will be properly supported. This relieves the build-up of pressure points and is essential for a good quality night's sleep. If your mattress is too firm, your spine will arc upwards and cause pressure points to build-up around your lower back, knees and shoulders. Alternatively, if your mattress is too soft, your spine may bow downwards creating pressure points around the lower back and hips. When buying a new mattress it may be beneficial to ask the showroom assistant to observe your posture while lying on the bed to ensure that you are achieving neutral spine alignment. This will help to improve your long term postural health and wellbeing.
Pressure relief
Pressure relief can be an essential way to provide comfort while you sleep. It won't just allow you to sleep well but it will also improve your wellbeing; by relieving aches, pains, niggles and knots, you can improve your overall comfort level and happiness. A mattress that is made with pocket springs will contour to the natural curves of your body, helping to distribute weight and relieve pressure on joints. Pressure relief can not only be supportive to the body generally but can also improve blood flow and circulation throughout the joints, providing relief from pain such as back ache and arthritis, helping you to feel refreshed in the mornings.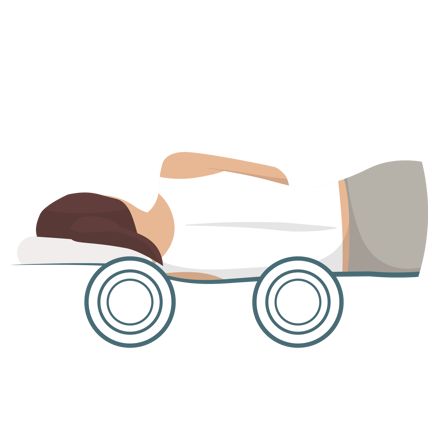 Perspiration
Getting the correct temperature for your sleep environment is very important. The National Sleep Foundation generally recommend keeping your bedroom at 18 degrees Celsius during the night and although you may think that your body temperature is down to your duvet thickness and general room atmosphere, your mattress can highly contribute to your bodily temperature. Choosing a mattress with natural fibre fillings can help naturally regulate body temperature throughout the night. Natural fibres such as Egyptian cotton and hemp help to wick away moisture, whilst wool regulates body temperature, keeping you cool, fresh and comfortable for an undisturbed night sleep.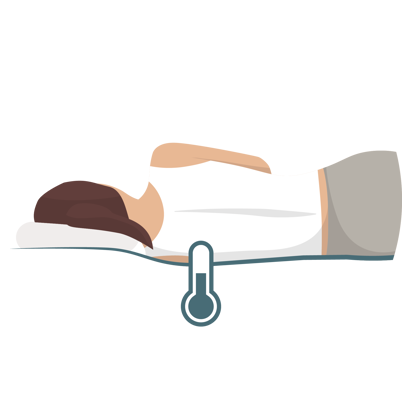 If you're considering changing your mattress, you can sleep well knowing that all of our luxurious, handcrafted mattresses and adjustable beds are Occupational Therapist Approved. If you'd like to learn more about our collections, then pop into your local showroom or arrange a free home visit, where our friendly Comfort Specialists will be on hand to discuss your sleep needs and preferences, helping you to sleep well and feel good.