Bedroom paint ideas: 8 of the best paint colours for the bedroom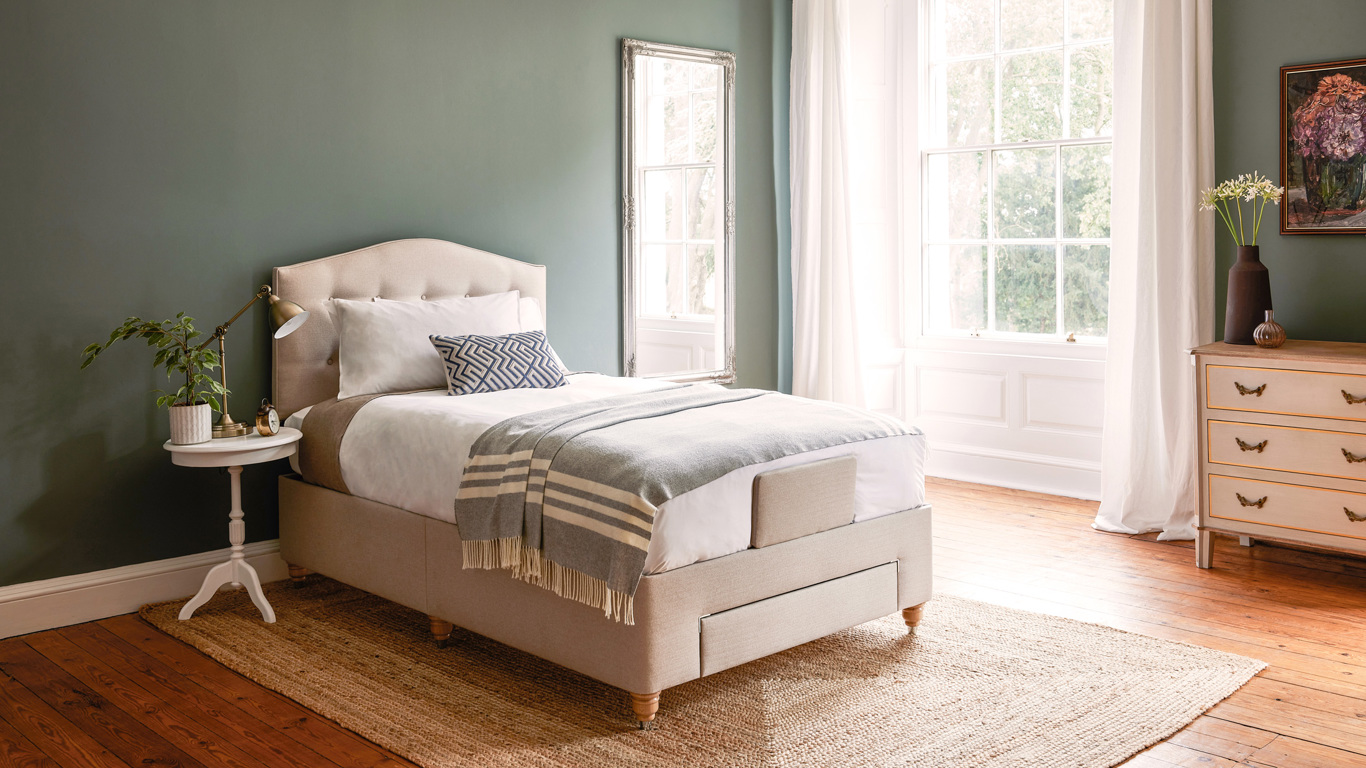 Choosing the right bedroom colours for you is a significant choice when designing your sleeping space. We all know that colour can influence how we feel; so, the colours you pick for your bedroom will inevitably set the tone and atmosphere for the space that you likely spend the most time in. Whether you want to create a calming ambience or an energetic mood, colour will be your best tool to do so. Below, we've put together a list of 8 options to help you choose the best bedroom colour palette for your home.
1. Pretty pinks
Most often associated with the idea of playfulness and innocence, pink is a firm favourite when it comes to paint ideas for the bedroom. Creating a soothing and inviting atmosphere, pink can also add to the sophistication of a room when used as an accent colour. This works particularly well when used in combination with similar tones or neutral shades.
2. Sunshine feels
Light yellows and vibrant oranges make for an uplifting addition to any bedroom.  An ideal choice when it comes to colour schemes for bedrooms, no matter whether you pick sunshine yellow for a feature wall, or fruity orange shades for your decorative pillows and blankets. Being confident and experimenting with sunshine tones will bring joy to your bedroom all year round. If you have the space, pair yellow accent furnishings with one of our armchairs in Kentash Taupe or Canillo Oatmeal for a relaxing, nature-inspired feel. Combined with wooden furniture and dark wood tones, you can bring a perpetual slice of summer into your bedroom.
3. Bold blues
Incorporating a stunning blue into your bedroom colour scheme will bring a sense of peace to your space. Whether you lean towards ocean-hues or stick to bold, primary blues, the calming undertones of these shades work particularly well in rooms furnished with plenty of mirrors or windows. This is because light will be able to bounce around the space, opening it up and giving the room a breath of fresh air.
Versatile with endless design opportunities, bold blues can be paired with simple white furnishings for a classical and nautical look, or match with similar shades for a more cohesive feel. Combining blues and greens in the bedroom, although they clash on the colour wheel, can create a soothing and restful atmosphere, as they both have strong associations with nature. Top it off with a comfy, adjustable bed and you'll be dozing off in no time.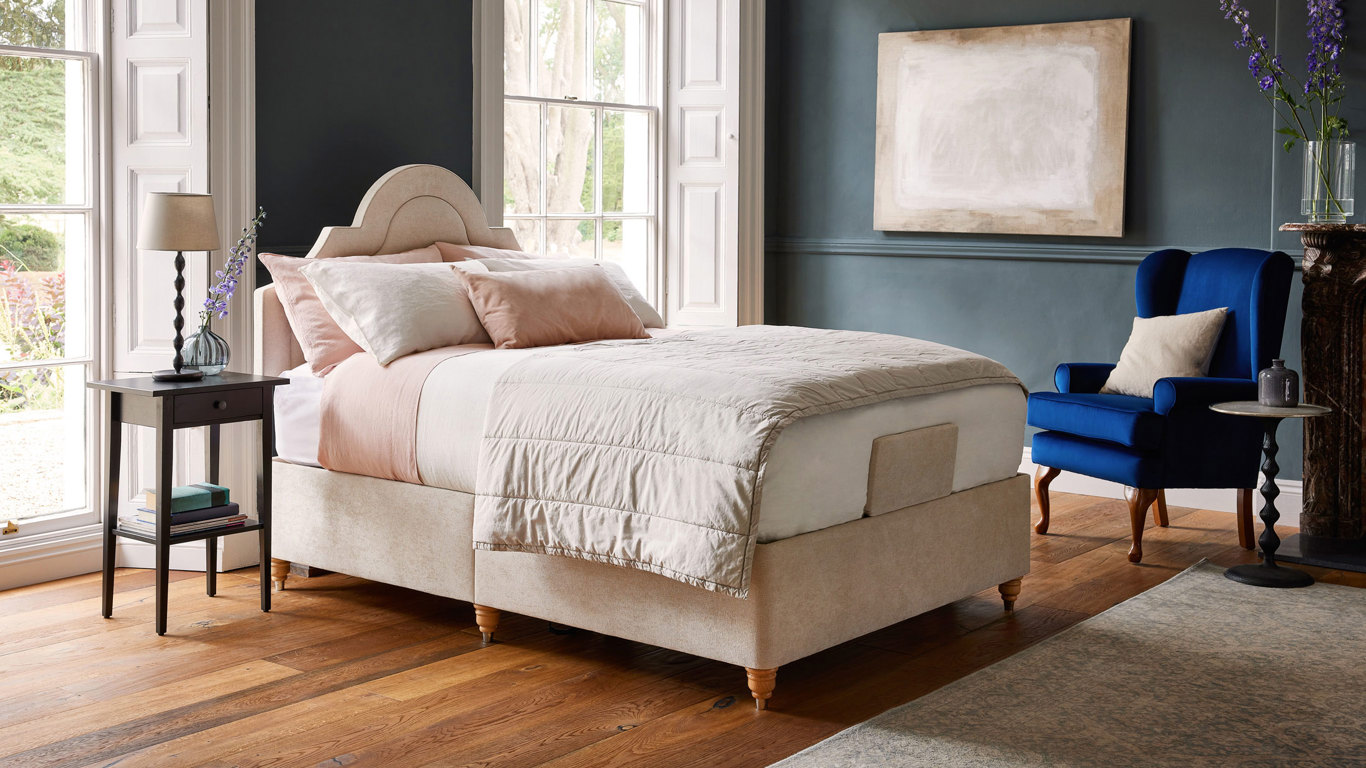 4. Warm browns
Comforting and earthy, browns have established themselves as a favourite choice when it comes to bedroom colour scheme ideas. From hazel hues to deep chestnut browns, these warm shades work best incorporated into warmer pallets. Pair with light, neutral furnishings for a cohesive and harmonious look.
5. Pastel aesthetic
When it comes to creating inviting paint ideas for the bedroom, pastels are an absolute gem. Their gentle and soft tones make them one of the best colours for home interiors. Comforting and visually appealing, pastels can be used either as contrasting accent colours or harmoniously, by using similar pastel shades to elevate your bedroom with a touch of sophistication. Alternatively, using pastels along with white as a focal colour in your bedroom is a great way to open up a small space. Read more about our tips for designing a small bedroom here.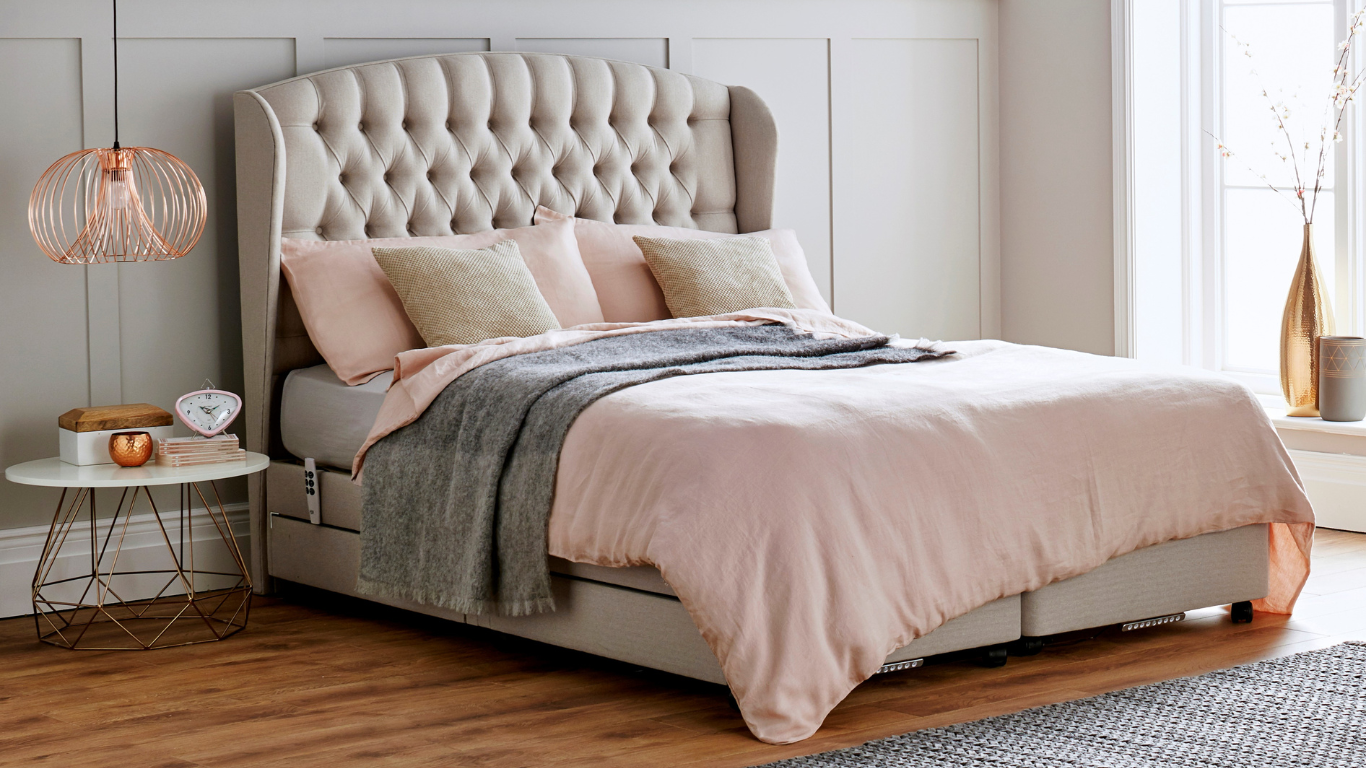 6. Cosy neutrals
Although a favourite for living room colour schemes, neutrals are also a perfect choice for giving your bedroom a subtle and clean look. For a timeless and classic appeal and to help tie everything together, match your wall colours with neutral, statement pieces of furniture, including ottomans and footstools. You can either pop into one of our showrooms or book a home visit, where our friendly Comfort Specialists will be happy to help you. To make your interiors feel complete and to bring the space to life, consider adding textures to your neutral colour pallet. Fabrics, woods and stone can all add visual interest and life to your bedroom.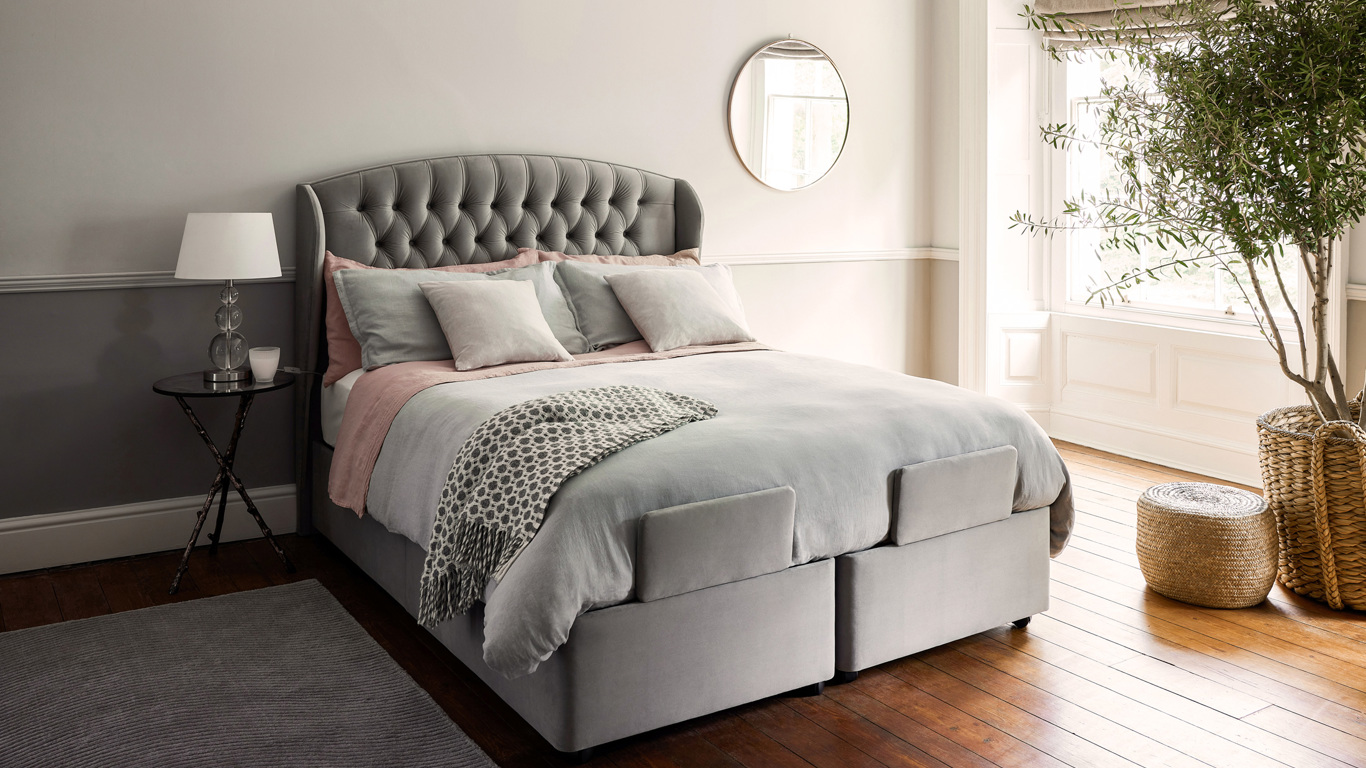 7. Earthy hues
From taupes and beiges to burnt oranges and rustic greens, earthy tones encourage a fresher feel when it comes to colour schemes for bedrooms, by bringing a sense of the outdoors, indoors. Incorporating colours inspired by the elements can be easily done by adding in statement pieces, such as colourful art or ornaments. This colour scheme also makes it easier for you to seamlessly add indoor plants into your bedroom; you can take a look at our blog on the best plants for living rooms to help you choose.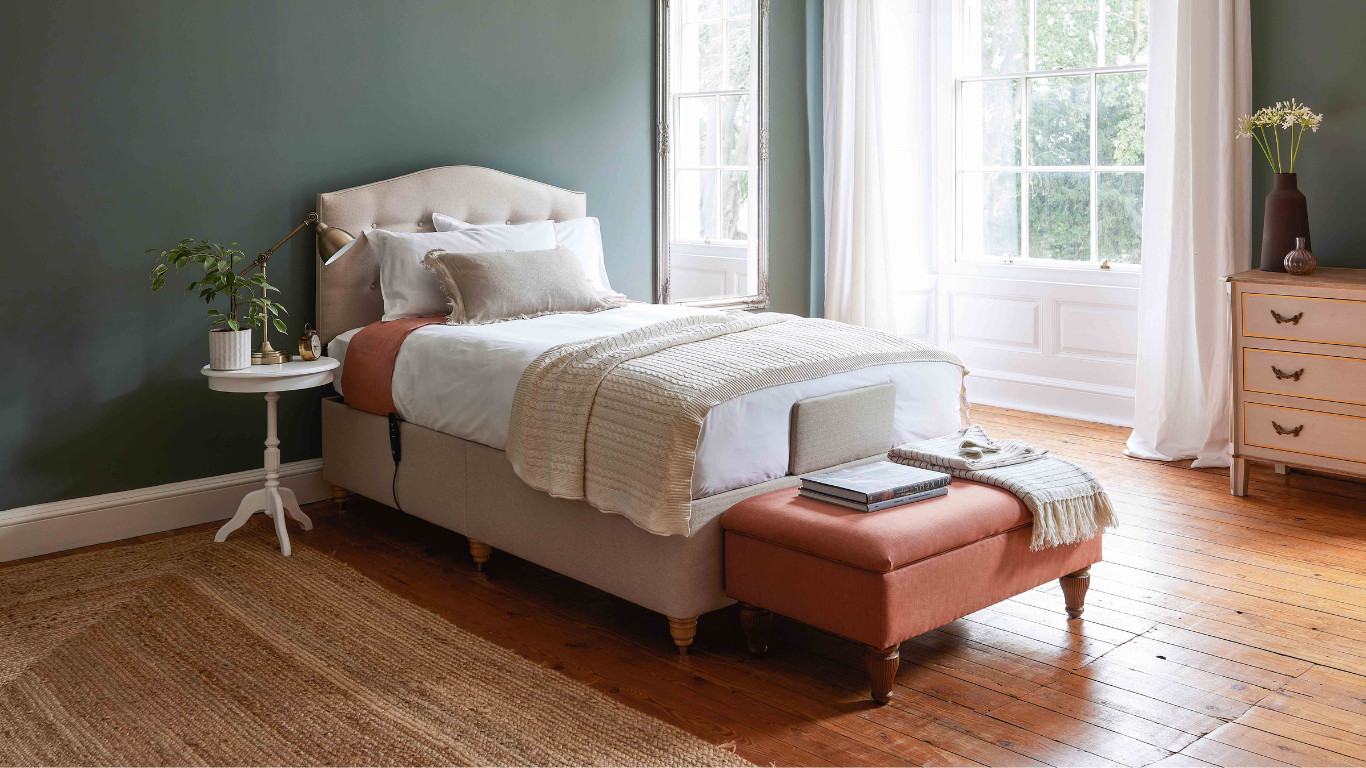 8. Minimalist black and white
If you're after an aura of sophistication, a traditional monochrome colour pallet is the perfect choice. A lack of vibrant colours can result in a feeling of relaxation and is a great go-to for a chicer look. The simplicity of this colourway will give you the opportunity to experiment more with furniture and décor, or if you favour the universal duo solely, monochrome furnishings are also sleek and smart.
That's just a few of our favourite interior paint colours for your bedroom. If you want to learn more about decorating, why not take a look at our other style pieces, or if you want to learn about our Occupational Therapist approved wellness advice, then take a look at our wellness section. Don't forget if you'd like any advice from HSL then you can book a free home visit or visit one of our showrooms.