How to stay cool at night: 10 top tips for sleeping in the heat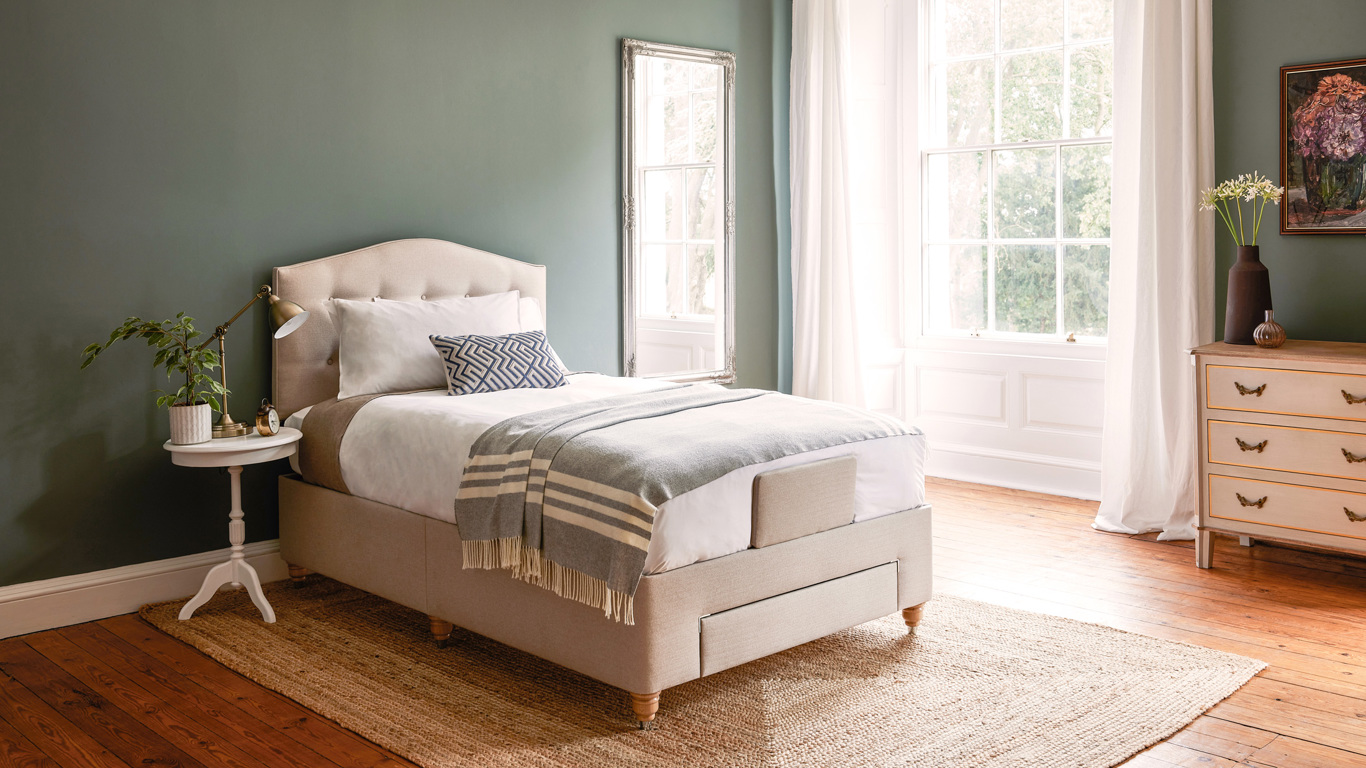 Although it's exciting when the sunny weather finally rolls around in the UK, knowing how to sleep in the heat is a question on everyone's minds, as warm nights are just not something that we are generally equipped for here. Sweaty, sleepless nights when it's too hot to sleep can leave you feeling exhausted and drained, so we've put together ten tips for sleeping in hot weather to allow you to beat the heat and sleep peacefully.  
Prep for bedtime 
Perhaps the easiest tip that we can give is to prepare properly for bedtime. Draw the curtains or blinds in your bedroom during the day to keep the sun out, and open all the windows just before you go to sleep to let a breeze in. Also, avoid napping during the day as this can disturb your sleep throughout the night.  
The wet towel trick
As many of us aren't lucky enough to have air-con installed in our homes, we have to make do with what we have. Try soaking a towel in cold water and then either placing it in front of an open window or in front of a fan. This will ensure that any air circulating through your bedroom will pick up the cold moisture and help cool you down.  
Avoid drinking alcohol before bed
We all want to make the most of the sunshine when it appears, but having a cold beer or a glass of wine right before bed can leave you feeling dehydrated, bothered and sticky – which won't help your sleeping patterns.  
Opt for a cold shower
Try taking a cold or lukewarm shower, or even just wash your feet and wrists under cold water before sleeping. Double up on staying cool by filling a hot water bottle with cold water and then leaving it in the freezer so you can use it like an ice pack in bed. 
Choose breathable bedding
A restful night's sleep requires a super comfortable bed, but when it's too hot to sleep you should also think about the bedding that you're using. Polyester tends to hold onto heat which will make you feel clammy, so it's better to opt for breathable fabrics such as cotton or linen. Ditch the duvet and just stick with the duvet cover or a sheet to keep cool.  
Stay hydrated
When it comes to the question of how to stay cool at night, many people forget that drinking plenty of water throughout the day can really make a difference to your sleep quality. Drinking enough water is essential for your overall health and wellbeing anyway, but it's even more important in the heat as you will be losing more fluids through sweating and breathing. However, don't drink too much right before bed, as it might make you need to take a trip to the bathroom in the night.  
Sleep on your side
Sleeping on your side exposes a larger proportion of your body to the air around you, letting the heat from your body escape and making it easier for your body temperature to regulate to a more comfortable level.  
Consider your eating patterns
Studies have found that eating spicy foods increases your body temperature, so skip the spicy dinner in the run up to bedtime. Also avoid eating anything too heavy or rich at least three hours before bed so that your body has time to digest. This can also help with preventing heartburn at night. 
Chill your bedding
This one might sound a little crazy, but it really works. Pop your sheets and pillowcases in a plastic bag and leave them in the freezer for a few minutes before bed. This will make them icy cool and will instantly refresh you when you get into bed.
Be calm and collected
If you're still struggling to get to sleep, get up and do something calming. Whether that's reading a book, writing in your journal or even folding some laundry - do something to distract you so that you can return to bed feeling sleepy. Avoid going on your phone or watching tv, as the blue light that emits from screens will re-stimulate you and make it harder to doze off.  
And those are our top 10 tips for sleeping in hot weather. We hope you found these ideas helpful for knowing how to stay cool at night when a heatwave hits. If you'd like to discover more lifestyle, wellbeing or style advice then check out our feel good hub and for more sleep advice check out our guides on why sleep matters and the benefits of a good nap.