7 benefits of good posture: Why having good posture is important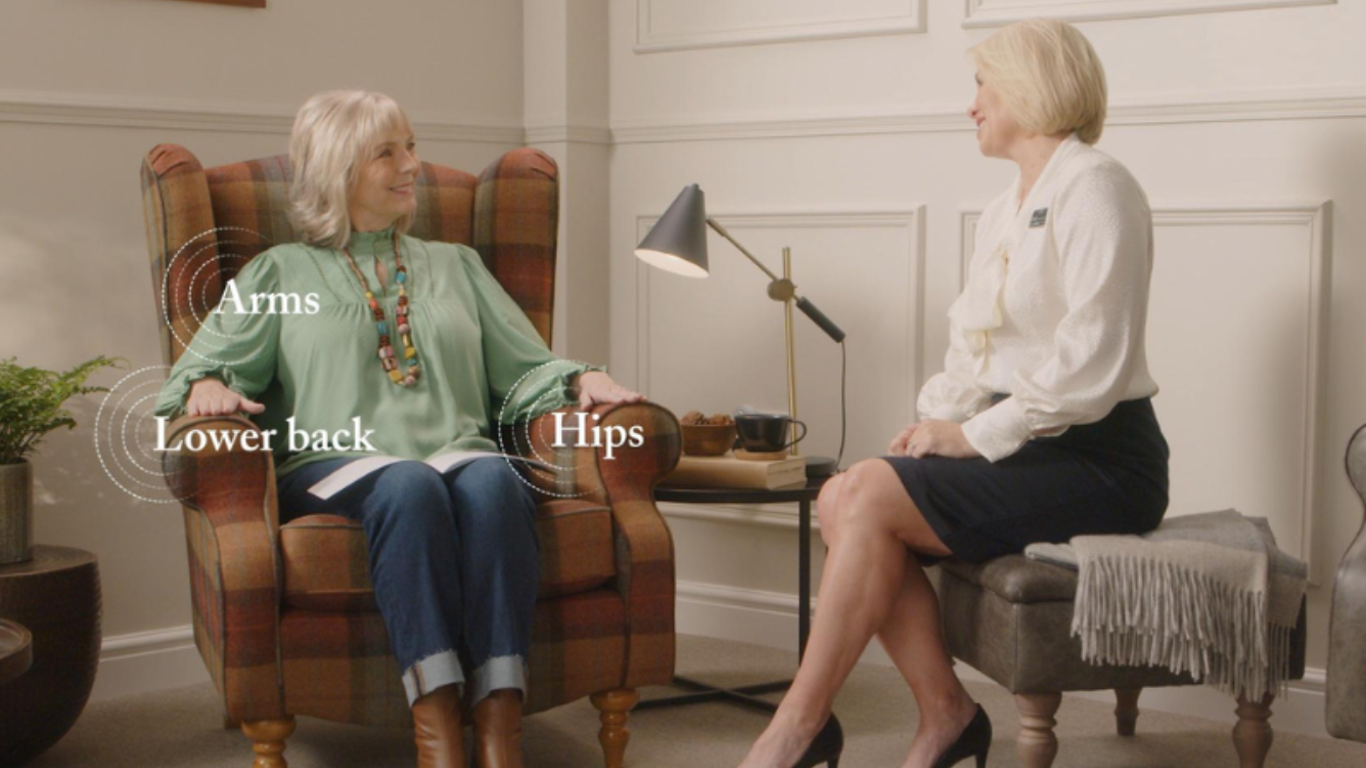 Your posture refers to the way your body holds itself whilst you are sitting, standing, walking or lying down. Learning how to have better posture is important, as good posture will reduce any excessive strain on your joints and muscles - minimising your risk of injury as well.  
Here at HSL, we believe in creating feel good furniture – furniture that is good for your wellbeing. Read on to discover why good posture can have a benefit on your wellbeing and how this philosophy fits into how we design our exclusive furniture selection.  
1. Making daily tasks a breeze
Having improved posture will help to centre your weight by keeping your bones well aligned. In turn, this will minimise the strain on your muscles, joints and ligaments – which over time can cause pain and discomfort. This will help to ensure that you maintain a proper form when static or moving, meaning you can conquer your daily tasks with ease.  
2. Improving your emotional wellbeing
Improving your posture can also greatly benefit your emotional wellbeing and the way you feel about yourself. One study found that people who held an upright, confident posture were more likely to have confidence in their thinking. The connection between posture and emotion is so strong that having good posture can actually make you feel better. Essentially, the research shows that standing and sitting tall encourages empowering thoughts, as you occupy more space and radiate more energy to others - in turn making you feel more confident.   
Top tip: If you're struggling with stress, have a look at our favourite stress management techniques.  
3. Easier breathing
As your lungs are made of soft tissue, the more space you can open up for them in your chest by sitting tall and pulling your shoulders back means they'll be able to expand - allowing you to breathe more deeply. As our occupational therapist, Julie Jennings knows, many of us develop comfort posture' over time, which refers to the most comfortable position we naturally sit into. The issue with not having the correct type of furniture to support us in the way that it should means that our 'comfort posture' will be negatively impacted, resulting in a higher risk of joint and breathing problems down the line. We know that there's no 'one size fits all' when it comes to finding the perfect furniture for you! If you want a little more help finding the best chair for back pain or you need a comfy seat for relaxing and reading, we've got you covered.  
4. Reducing headaches
No matter your age, another great benefit of good posture is that it can help to reduce the number of headaches you suffer with. Bad posture can cause tension in your upper back, neck and shoulders, which may lead to headaches that feel like a throbbing pain in the base of your skull or forehead. However, good posture means that your muscles can move in a more efficient manner, helping to release any pressure and muscle tightness that could be causing trigger points to develop.
5. Boosting productivity
Poor posture can negatively affect your energy levels, making you feel tired and unmotivated. Practicing proper posture and good body alignment may help you to feel more productive and energised – no matter what you're doing. Sitting in a way that maximises spinal comfort will naturally prompt you to sit straight and upright, meaning you aren't slumping and feeling lethargic. Aligning your spine will also mean you experience fewer back and muscle aches, so you can focus on what you're doing instead of the pain.  
6. Easing aches & pains
Maintaining good posture will help develop the correct alignment between your bones and joints – meaning you're less likely to develop joint pain. Being aware of good posture whilst carrying out everyday activities, such as walking to the shop or sitting down for dinner, will help prevent muscle overuse and strain, - consequently improving your overall wellbeing. Your muscles will work more efficiently when the joints are correctly aligned, as they're not wasting energy on positioning the body in an unnatural way. 
Top tip: If you are suffering with knee, hip and neck joint pain – check out this handy blog.  
7. Better digestion
Slouching can cause your digestive system to become constricted by putting your body in an unnatural position - leading to digestive issues and unnecessary pain. So, perhaps the post-lunch bloat has less to do with what you're eating and more to do with the way in which you're sitting. Luckily, it's something you can fix. Studies have shown that the way a person stands and moves can have an impact on the stomach, intestine and diaphragm, and that having the correct posture that aligns the body will allow the digestive organs to function properly. However, if you're still struggling with heartburn and acid reflux, then take a look at this guide for more ways to tackle it.
And those are just a few of the benefits of good posture. All in all, fixing your posture will only benefit you down the line with living life to the full and making the most of moving, every day.  
Our independent Occupational Therapist Julie Jennings Dip COT HCPC has helped us to develop our Exclusive Chair Fitting Service – a personalised assessment of your unique needs to find the perfect chair or sofa for ultimate comfort and total support. Come into one of our showrooms or book a free home visit to discover your perfect fit.